Products
PIRTEK ENDURANCE SERIES HOSES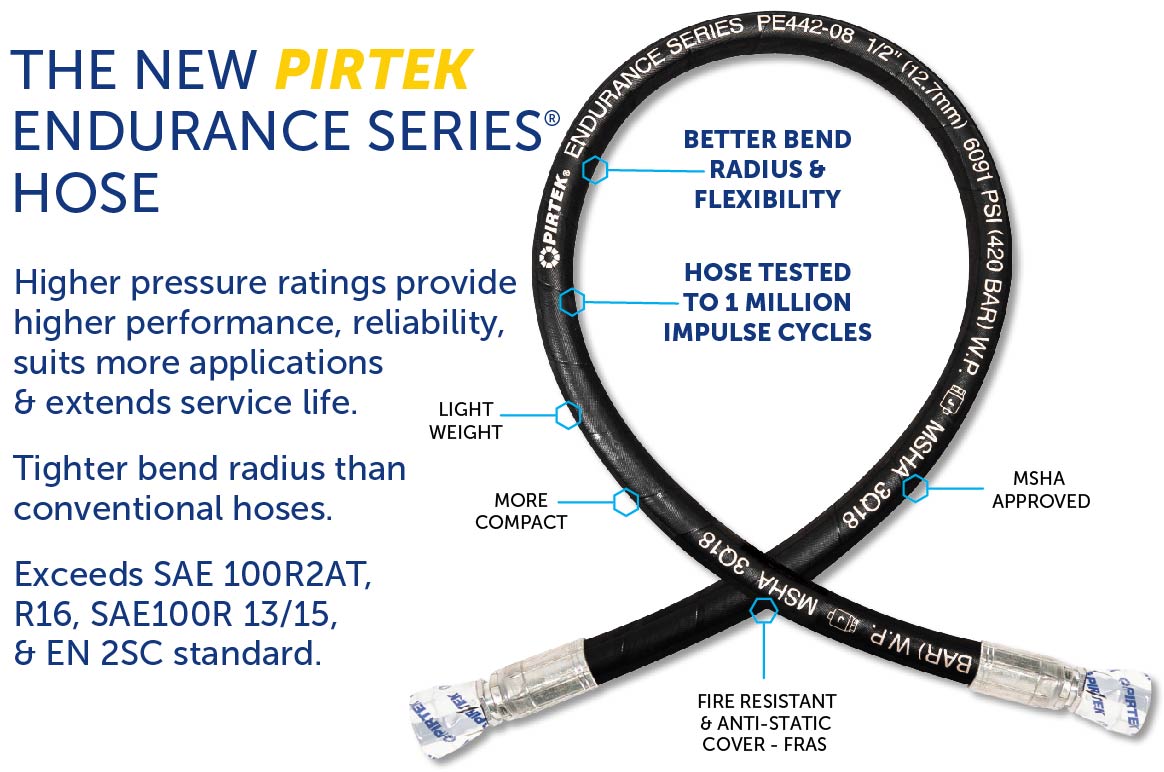 PIRTEK are pleased to announce the release of its new innovative hydraulic hose range, the PIRTEK Endurance Series.
The PIRTEK Endurance Series hoses stand for reliability, flexibility and high performance. When compared with traditional SAE type hoses, the Endurance Series features many beneficial qualities such as:
Hoses tested to 1 million impulse cycles

Extended service life

Tighter bend radius and flexibility

Higher pressure ratings

More lightweight and compact

MSHA & FRAS Approved
The PIRTEK Endurance Series range is built for a wide variety of applications and is available in 2 hose construction types:
2 Wire Braid Hybrid Hoses

4 & 6 Wire Spiral Isobaric Hoses
Please see below for more detailed technical information.