About
SUPERCARS OFFICIAL HOSE SUPPLIER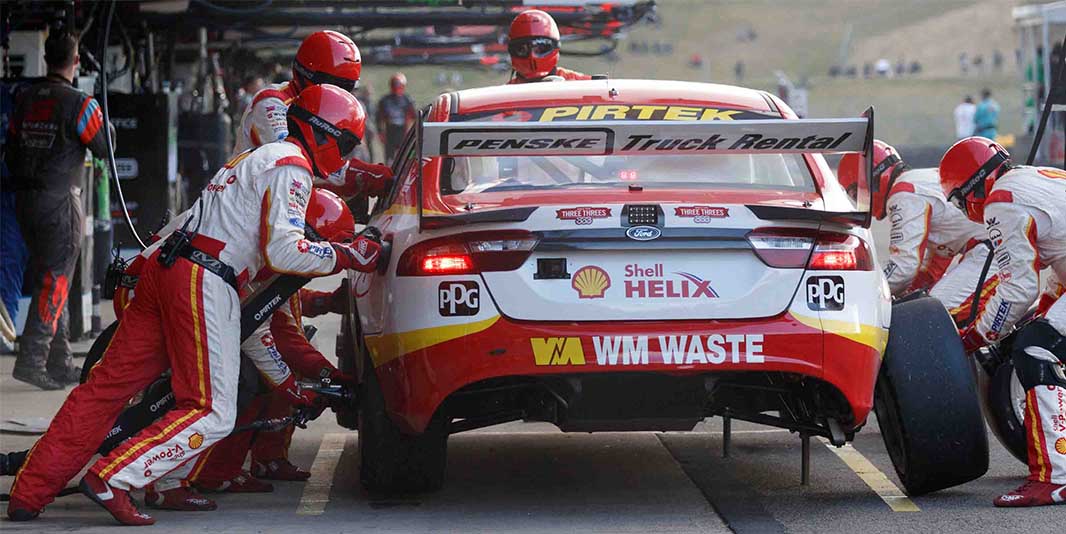 PIRTEK is the Official Hose Supplier to the Supercars Championship, providing it with quality, durability and performance from the PIRTEK Fluid Transfer Solutions range.

Throughout the paddock, PIRTEK is regarded as a market leader, with Supercar racing being another dynamic application from the PIRTEK range that is respected around the world.

PIRTEK's association with Supercars goes back to the very beginning of the category and it has been a part of two Championships with Marcos Ambrose.

The Supercars Championship-within-a-Championship – the Enduro Cup – was inspired by PIRTEK's objectives of being around for the long haul and providing products that operate in a high performance environment.

In 2018, Pirtek is proud to be sponsoring Supercar's newest element- The PIRTEK Pit Stop Challenge! The challenge will see teams up their game for the fastest pit stops in the hope of being at the top of the leader board and in the running to win the grand prize of $25,000! For more information, see what Inside Supercars had to say in the Pit Stop Challenge video below.
PIRTEK Enduro Cup 2018
Now in its sixth consecutive year, the Sandown 500 during September, as well as the Supercheap Auto Bathurst 1000 and the Vodafone Gold Coast 600 in October, offer racers four major chances for each of the pairs to score points, and inch closer to the PIRTEK Enduro Cup.

The trophy is an exceptional piece of art designed and built by renowned Australian artist James Corbett. The PIRTEK Enduro Cup is awarded after the final race on the Gold Coast, following 2,100km of intense endurance racing.

The Sandown 500 is a two-driver, 500-kilometre race scheduled for Sunday September 16. Individual drivers will have their qualifying races on the Saturday, with their combined results determining their grid for the Sunday race.
The Supercheap Auto Bathurst 1000 is Australian motor racing's answer to the Melbourne Cup. Engulfing the NSW regional city for four days across October 4-7, it is a six-hour, two-driver total dog fight of approximately 6.213km of majestic, winding, mountainous track.

Finally, the PIRTEK Enduro Cup concludes with the party to end all parties, the Vodafone Gold Coast 600. Two 300km races will be held within Australia's holiday playground – a perfect end to what's heating up to be an adrenaline-filled, championship-defining endurance season.
The full list of PIRTEK Enduro Cup competitors is available at: https://www.supercars.com/news/championship/2018-pirtek-enduro-cup-field-set/
Win a trip to the Gold Coast 600 for the PIRTEK Enduro Cup finale PLUS a fishing adventure with Dick Johnson:
PIRTEK Enduro Cup 2017 Winners - Chaz Mostert and Steve Owen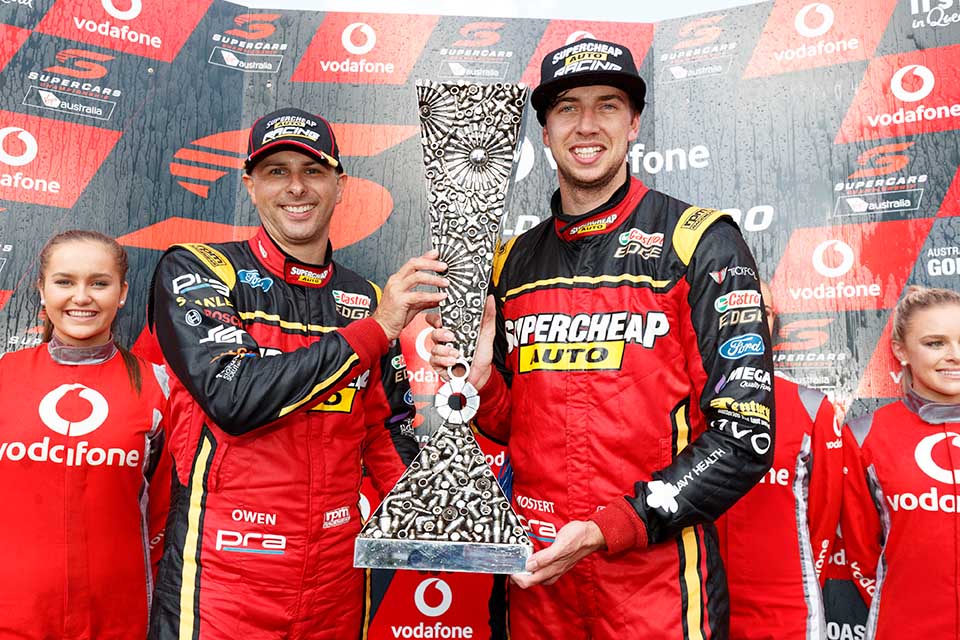 PREVIOUS WINNERS

2013 Craig Lowndes and Warren Luff – Red Bull Racing Australia
2014 Jamie Whincup and Paul Dumbrell – Red Bull Racing Australia
2015 Garth Tander and Warren Luff – Holden Racing Team
2016 Shane van Gisbergen and Alexandre Premat – Red Bull Racing Australia
2017 Chaz Mostert and Steve Owen – Prodrive Racing Australia