News
Pirtek Hose Reel Range

The Pirtek Hose Reel range has been designed with an emphasis on quality and performance. Engineered to exceed industry standards ensuring that they are capable of performing in the toughest conditions across a diverse range of industries.

A versatile range suitable for a wide range of applications from water to fuel, lubricant, oxceyletene, breathable air and other fluids transfer.

The hoses utilised in the Pirtek Hose Reel range have been specially selected for their exceptional durability and reliability. Made from premium-grade materials and subjected to rigorous quality control measures, these hoses are capable of withstanding the demands of even the harshest industrial and commercial environments. The longevity of the hoses is further enhanced by the robust construction of the Pirtek Hose Reel range, which minimises the risk of damage and prolongs the lifespan of the hoses.

Pirtek offers 3 types of Polypropylene hose reels made in Australia and 3 types of Steel hose reels made in Italy. Both types of hose reels are compact and durable, making them easy to transport and store. They are also tough in construction and impact and corrosion-resistant, ensuring that they can withstand heavy use.
Product range includes:

P Series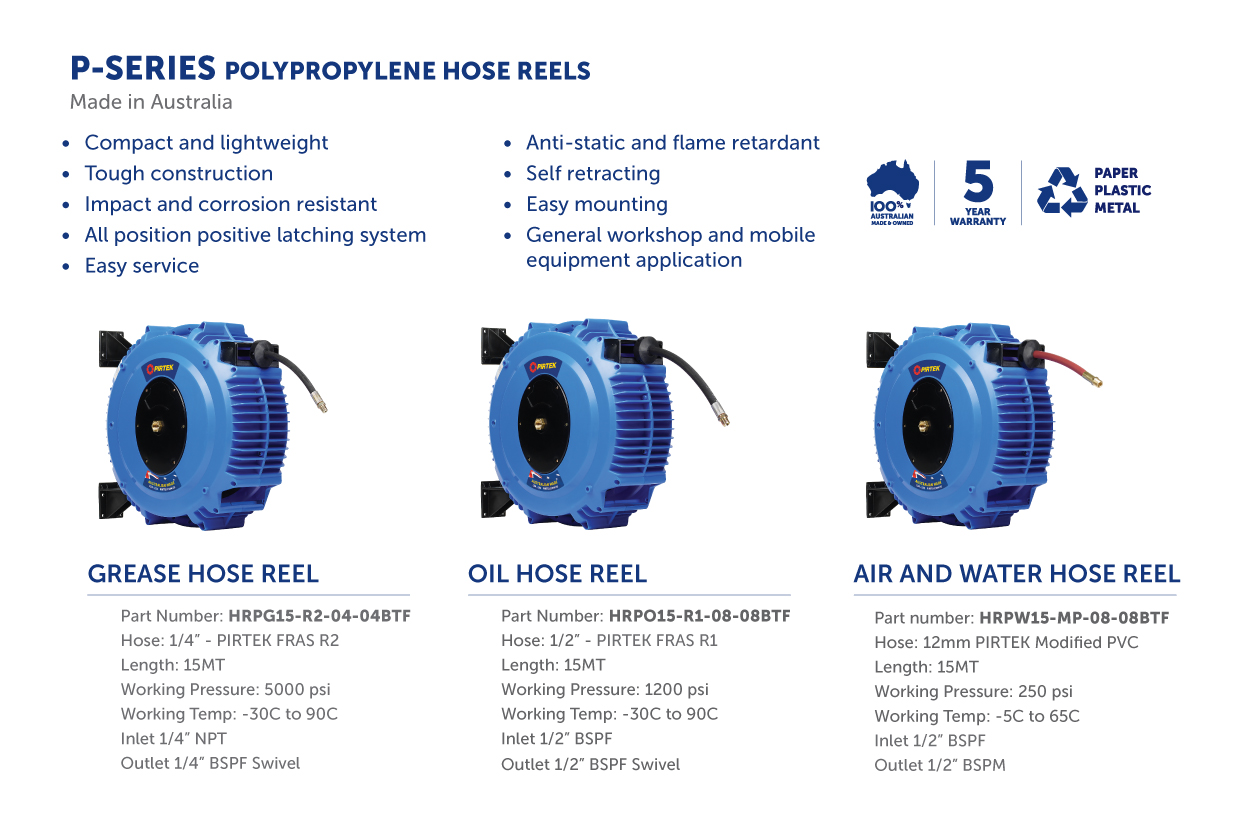 S Series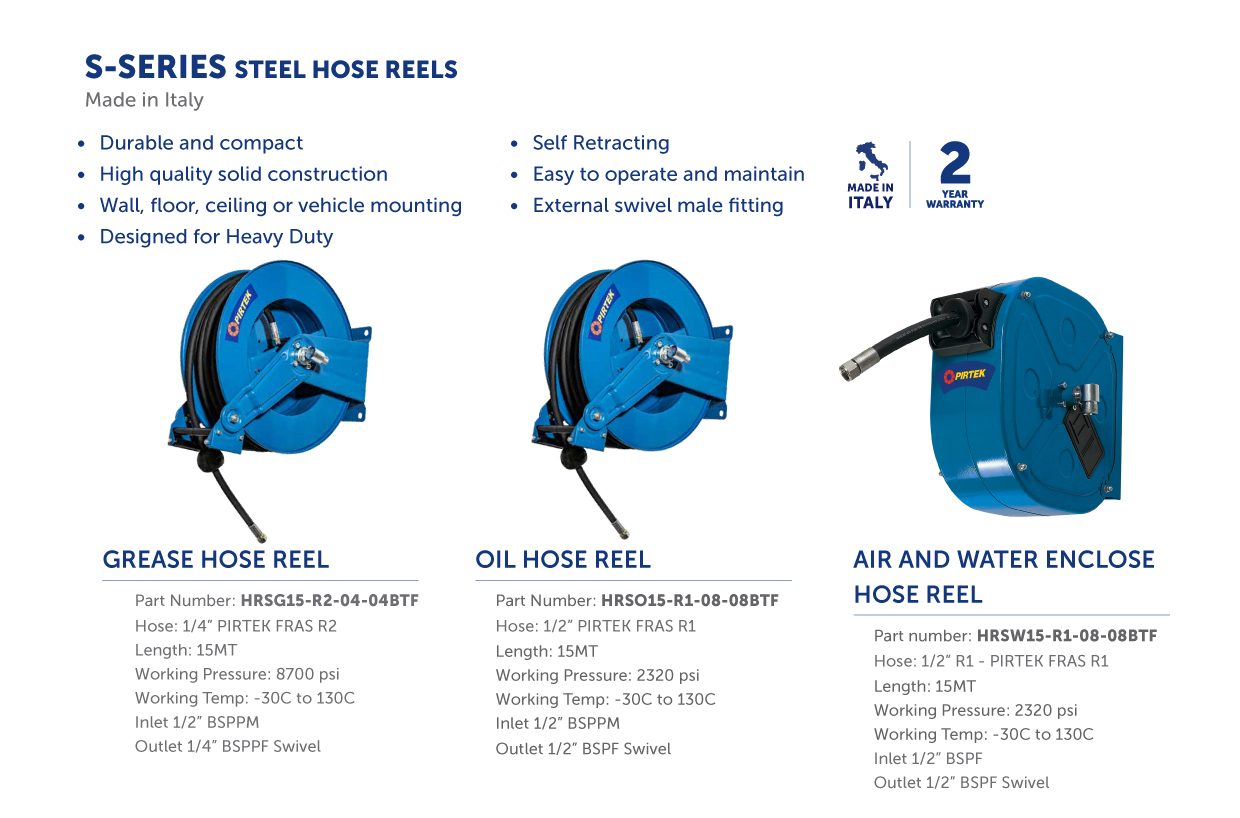 The Pirtek Hose Reel range is backed by the manufacturer's warranty, providing customers with added peace of mind.

Whether you're looking for a solution for small or large, single or dual, short or long assemblies, the Pirtek Hose Reel range offers a versatile solution that is suitable for a wide range of applications.

The complete range is now available to purchase through your local Pirtek Centre.

Pirtek - We'll Keep You Operating