News
Pirtek Mackay Major Sponsors of the Mackay Motor Show 2023
The Mackay Motor Show is gearing up for another exciting year, and we're thrilled to announce that Pirtek Mackay has signed on again as a major sponsor alongside IMS for the 2023 event on Saturday 1st - Sunday 2nd July 2023 at Mackay Showground.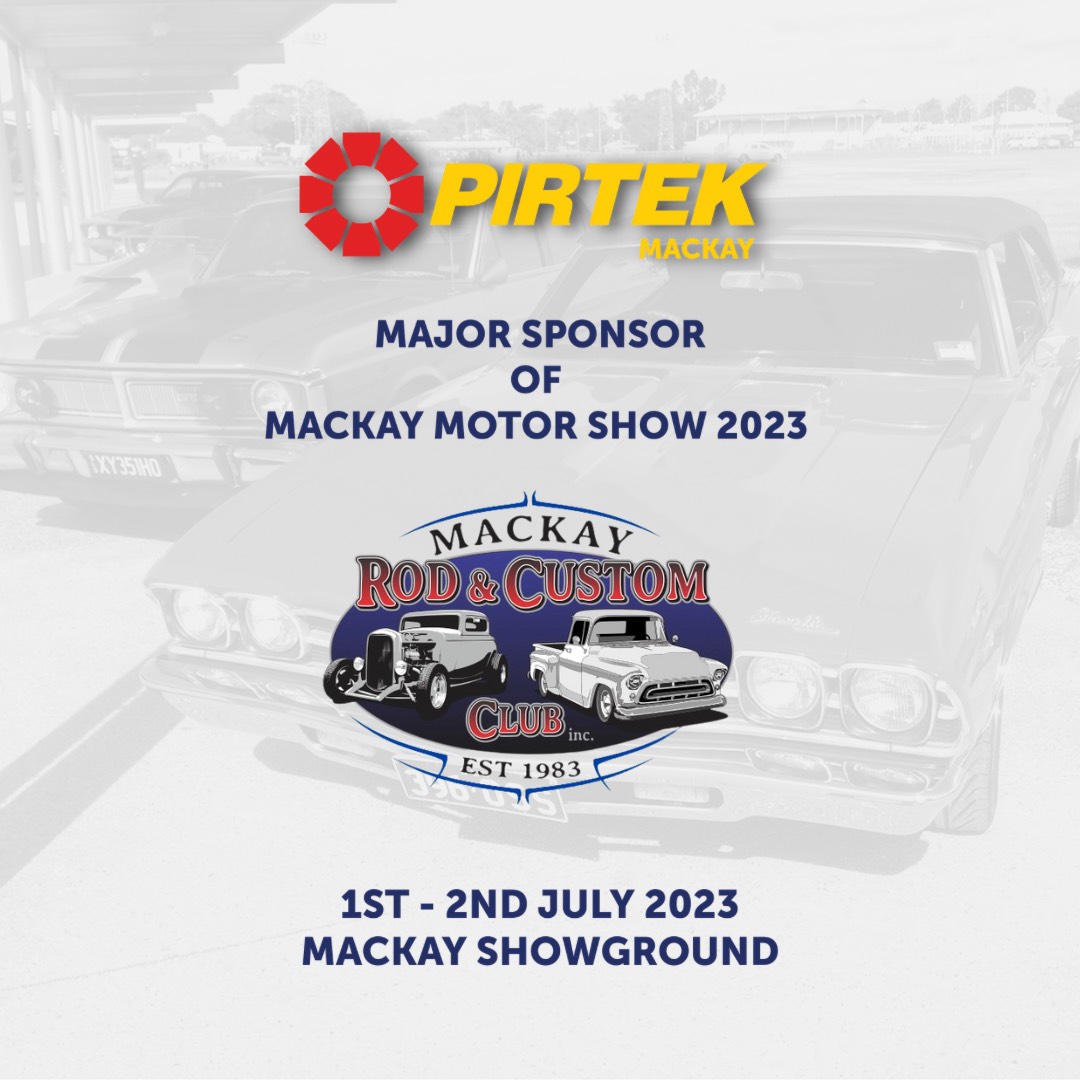 As a locally-owned and operated business, Pirtek Mackay is dedicated to supporting the community and will be donating back to local charities and sporting clubs through this event. This is a great opportunity to give back to the community and support the people who have supported us over the years.

The Mackay Motor Show is run by the Mackay Rod & Custom Club and features vehicles of American origin, custom cars, street rods, and high-performance vehicles that are at least 30 years old. This year, the show is part of the Meguiars Australia Calendar, which has already generated a lot of interest from car enthusiasts all over the country and will be a great event for car enthusiasts of all ages to come and see some of the most amazing vehicles from around the country.

One of the highlights of the show will be the unveiling of a brand-new car, which will be making its debut at the event. We can't reveal too much about it yet, but trust us when we say it's going to be something special.

Mark your calendars for the 2023 Mackay Motor Show and come and see the cars, meet the owners and talk to the experts. The event will be a great opportunity to see some amazing vehicles, as well as support local charities and sporting clubs.

If you're a car enthusiast Pirtek supplies a wide range of high-performance products through a number of our Centres at competitive prices to maximise aftermarket performance, visit our website for more details Industry Solutions - Automotive - PIRTEK AUSTRALIA

All of our Pirtek franchises across the country are highly involved within their local communities. We believe in giving back to the communities that support us, and we're proud to be able to do that through events like the Mackay Motor Show.
Pirtek - We'll Keep You Operating