News
Pirtek Bass Coast Now Open
Pirtek is proud to welcome Andrew Maisey as the Franchisee and Owner of the brand new Pirtek Bass Coast operation. Pirtek Bass Coast will operate as a Mobile Only Service covering the Bass Coast region in Victoria, and is the 97th Pirtek operation to open in Australia.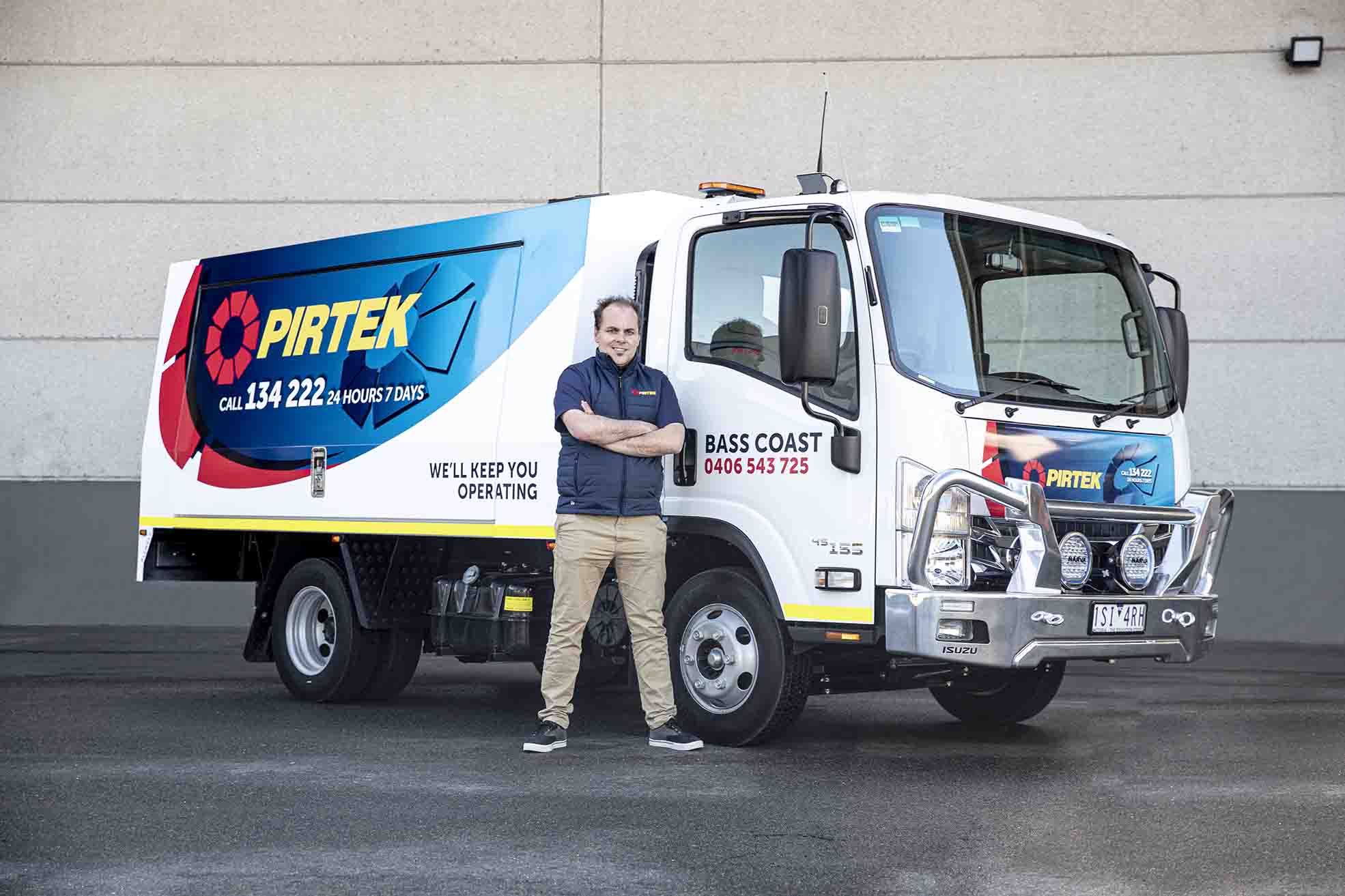 Andrew moved to Sydney in 1998 from New Zealand where he completed his light auto apprenticeship. In 2005 Andrew moved to Melbourne to start his career in V8 Supercars by joining the PWR Racing Supercar Team as a No. 2 mechanic. Andrew's consequent roles in Supercars included being in Tasman Motorsport as a No. 1, working for Tony D'Alberto Racing as a No. 1/Crew Chief and being part of Prodrive Racing DVS and main game as a No. 1. From 2017 till 2020. Andrew stepped out of Supercars to join Audi Sport Customer Racing as part of GT/TCR motorsports.
Outside of work Andrew met his wife Clare in 2008, a Phillip Island native, and in 2017 both welcomed their first son Ethan who has also just celebrated his 3rd Birthday.

In 2019 Andrew and his family decided to make a move back to the family farm in Phillip Island. Considering their options, Andrew thinking outside of the square and seeing the demand for hydraulic hose service during his time in motorsport, saw what a great opportunity a Pirtek Franchise offered the area.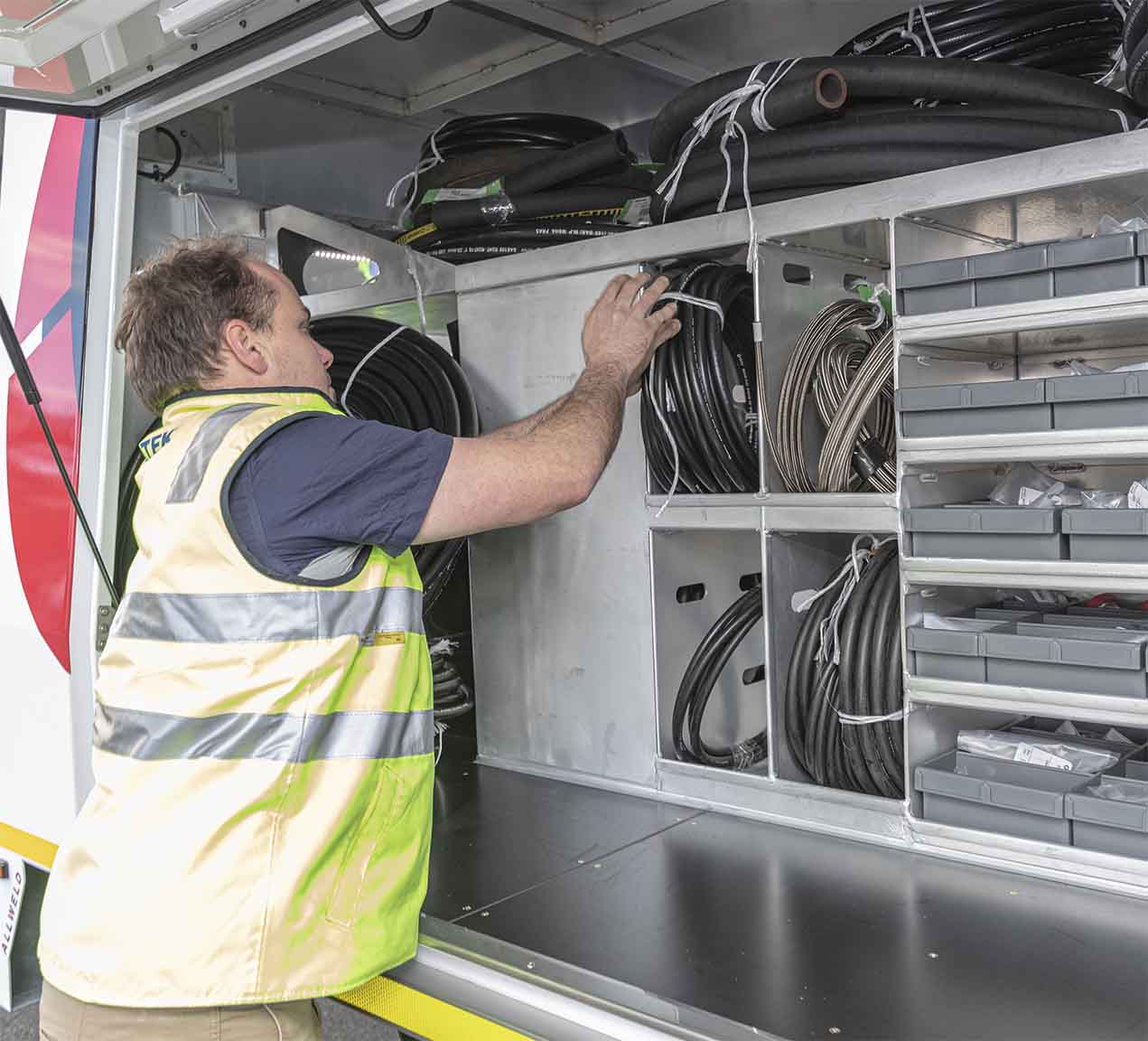 Andrew says that there have been some obstacles with setting up, especially due to the current COVID-19 situation, but with Pirtek's support everything has come together nicely in the end. Andrew and his family are looking forward to starting their new business and life on the Island and supporting the local community.
Please join us in congratulating Andrew Maisey, along with his family, in becoming the Franchisees for the new Pirtek Mobile Service at Bass Coast!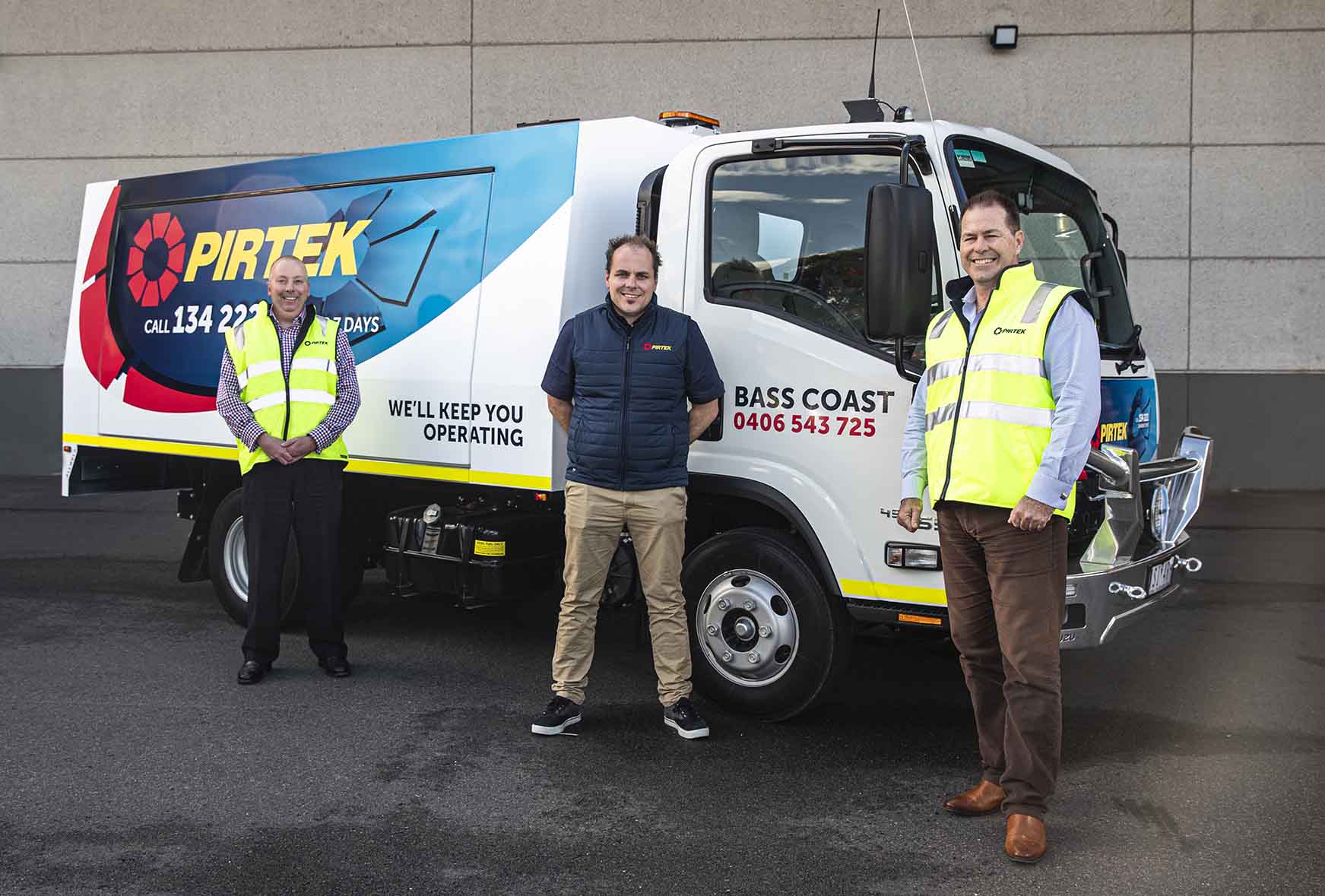 Pictured (from Left to Right): Stuart Kipreotis - Chief Financial Officer, Andrew Maisey - Pirtek Bass Coast Franchisee, Mark Devitt - Chief Operating Officer