News
PIRTEK TOM PRICE OPENS AS THE 105TH PIRTEK FRANCHISE LOCATION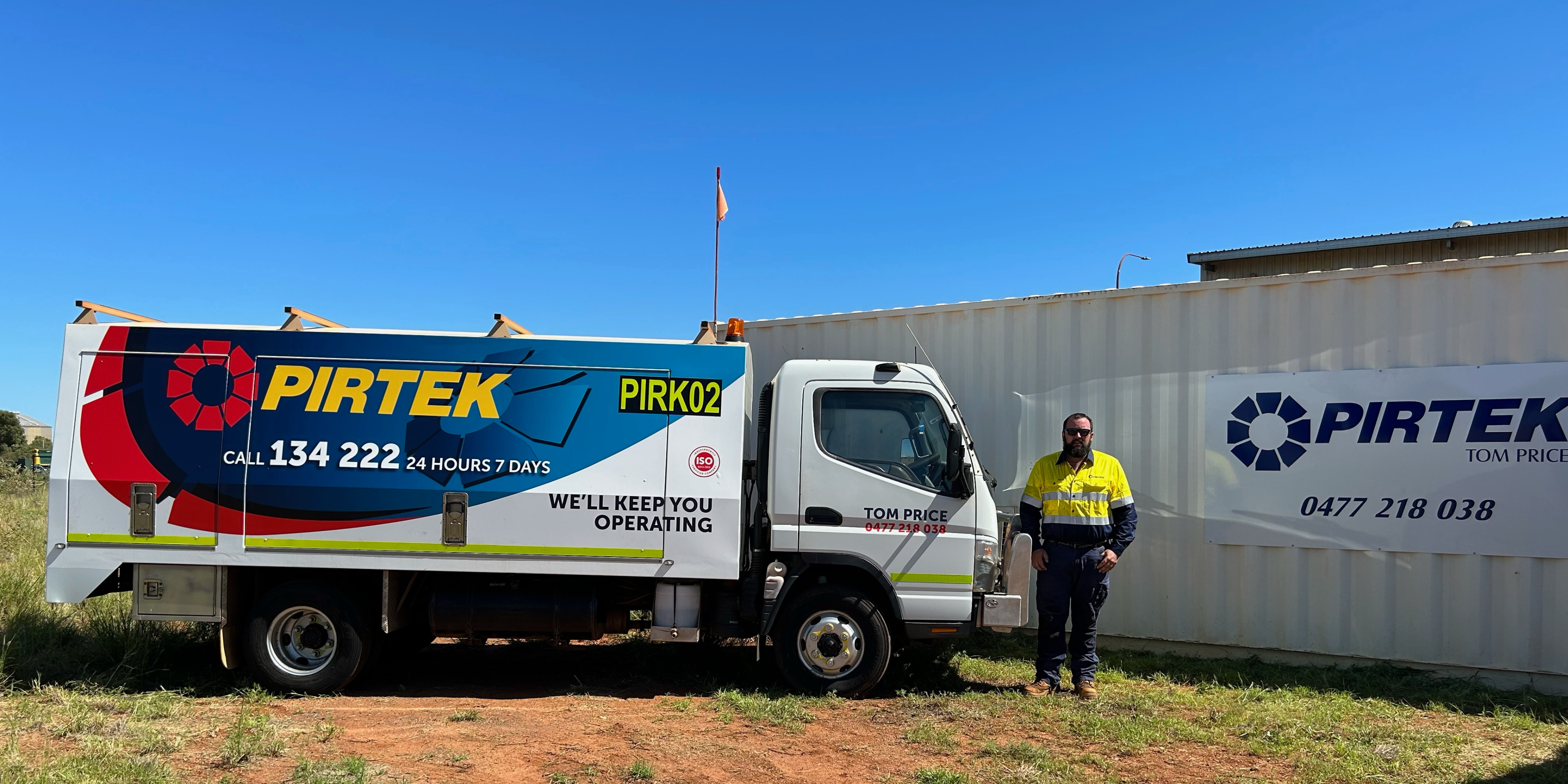 We are thrilled to share the exciting news that Pirtek Tom Price, our newest mobile-only franchise, has officially begun trading in Western Australia. Led by the experienced Scott Bennett as Centre Manager, the franchise promises to provide high-quality hydraulic and industrial hose solutions to customers in the region.

Scott has been an integral part of the Pirtek family since he first joined Pirtek Welshpool as a young workshop assistant in 2007. Over the years Scott has developed extensive experience working throughout the Pirtek network, where he has held various technician and field service roles. Most recently, Scott has been instrumental in supporting Pirtek Karratha as the Operations Manager prior to taking up the opportunity to hold the reins as Centre Manager for Tom Price.

"Pirtek and the greater network have always provided me with the support and opportunities to personally grow, which is why I have stayed with Pirtek for this long and have always believed Pirtek was a great company to work for.I am extremely enthusiastic about the ability to expand our service to the Tom Price community and the massive potential available in the area" - Scott Bennett
Tom Price marks the first new Pirtek service location to commence trading in 2023, making it the 13th in Western Australia, and growing our overall network to 105 service locations nationally. The addition of Pirtek Tom Price will allow us to expand our reach and provide greater service to our customers across the state.
At Pirtek we are committed to providing the highest quality products and services, and with Scott's wealth of experience and expertise we are confident that Pirtek Tom Price will deliver hydraulic and industrial hose solutions that exceed our customers expectations.

We wish Scott and the entire team at Pirtek Tom Price all the best as they embark on this exciting new venture. With their dedication and commitment, we have no doubt that Pirtek Tom Price will be a great success, and we look forward to seeing the franchise thrive in the years to come.