Pirtek PROTECT Range
Corrosion Protector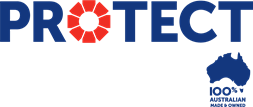 PROTECT LANOLIN CORROSION PROTECTOR
Lanolin is a totally natural wax (wool grease). Pirtek's formulation enhances this non-toxic product providing long term protection on any surface against rust, acids, alkaline and salts.
Pirtek Protect Corrosion Protector is a high-performance lanolin film that forms a low tack "dry" coating that resists build up while forming a moisture tight seal around substrates that will resist corrosion. Corrosion Protector is highly robust when dry and will not flake or chip and will retain its elasticity.
Features & Benefits:
* The ultimate in lanolin barrier film coating for exterior and interior corrosion protection.
* Quick to dry and forms a low tack, moisture tight seal that resists acids, alkali, fertilizers, highly corrosive environments, moisture ingress and salt corrosion.
* Protects metals and all alloy surfaces.
* High wash-out water resistance.
* Environmentally safe, biodegradable, eco-friendly and suitable for applications around waterways and sensitive environments.
* Dielectric tested to 40kV for electrical applications. Do NOT apply to live electrical equipment.
* Non-toxic, suitable for use around food preparation areas.
* Aerosol can with handy flip-up UNI smart straw for wide fan coverage or direct spray.
Common Uses:
* Protecting exterior surfaces, metal fasteners and fittings from rust during storage.
* Penetrates rusted surfaces to free up nuts and tools.
* Moisture proofs and protects electrical components, switchgears and circuit boards.
* Ideal for marine applications to protect from salt spray corrosion.
* Anti-spatter protection when welding.
* Protects under-bodies of 4WD off-road vehicles, along with protects trucks, trailers, bikes and agricultural vehicles including boom sprays.
Preparation:
* For best results apply to a clean, dry surface.
* Ensure the product is well mixed (shake or stir) before use.
* Remove all sources of ignitions, voltage and flame before use.
* Light oils should be removed before applying Corrosion Protector on machinery parts.
* Where short-term mothballing of equipment is required, a final clean with a powerful degreaser such as Pirtek Protect Natural Degreaser, before applying Protect Corrosion Protector is recommended.
Application Guide:
* Apply using spray or brush.
* Always allow to dry before additional reapplication. Apply 2 coats within 6 hours.
* Reapplication is recommended every 3-6 months if external.
* Reapplication is not required if equipment is stored out of direct sunlight (eg. warehouse).
* Visual inspection is recommended regularly where equipment is stored or operating in a corrosive environment.
* Reapplication is recommended during service intervals of equipment.
Product Code Description
PIRCP300C 300GM AEROSOL WITH UNI SMART STRAW CORROSION PROTECTOR
PIRCP750ML 750ML TRIGGER PACK CORROSION PROTECTOR
PIRCP5L 5LTR JERRY CORROSION PROTECTOR