Pirtek
Pressure Washer Hose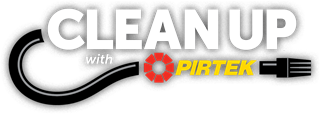 Coldwash Pressure Washer Hose Assemblies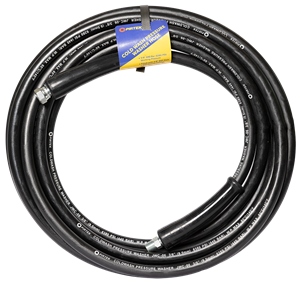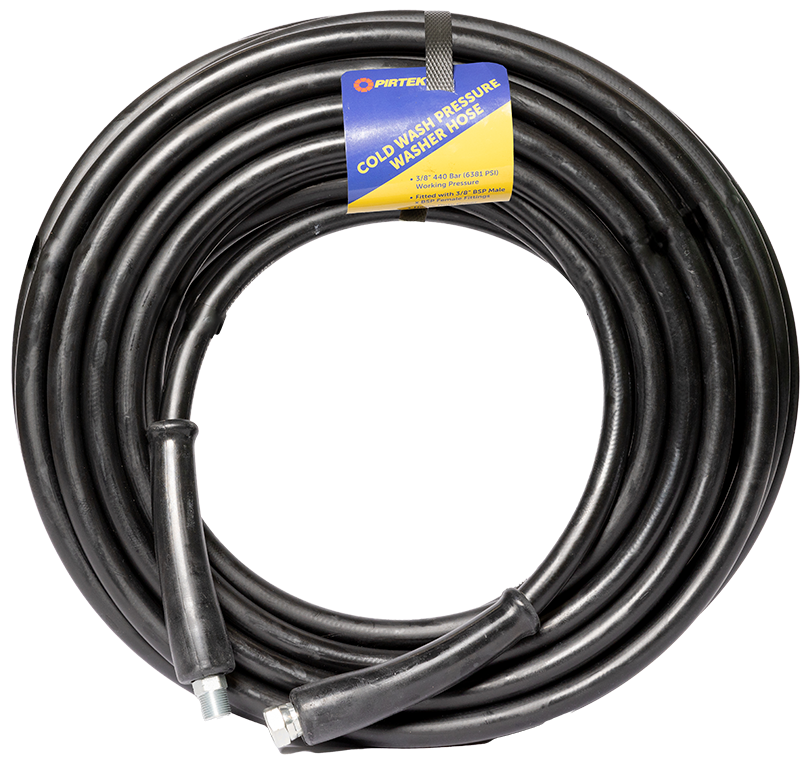 10-metre 20-metre
Pirtek Coldwash pressure washer hose assemblies are ideal for both industrial and domestic applications featuring:
• Durable, hard wearing, smooth, abrasion resistant cover for extended service life.
• High working pressure hose 3/8" 440 Bar (6381 PSI), ideal for industrial and commercial use.
• Kink resistant, flexible hose design for easy use, storage and transportation.
• Handles water up to 60ºC.
• Pre-assembled with universal 3/8" BSP male x female fittings for use with nipples and couplings to adapt to most pressure cleaners.
• Bend restrictors fitted at each end for protection against premature failure at the hose ends.
• Available in 10mtr and 20mtr assemblies.
Product Code Description
JWC-06-010ASS-MF Cold wash pressure washer hose assembly 10mtrs
JWC-06-020ASS-MF Cold wash pressure washer hose assembly 20mtrs
Related Items
Premium High Pressure Spray Gun

• Inlet: 3/8" BSPF swivel
• Outlet: 1/4" BSP F
• Pressure: 5000psi (max)
• Flow: 40 L/min
• Temp: 160ºC
• PART NO: IPW-30.2030.92

Hose Connector Couplings & Nipples




• M22X1.5 (14mm pin) x BSP male & female.
• Suits most pressure cleaners & accessories.
• Pressure: 4050psi (max)
• PART NUMBERS - Refer to Pirtek web catalogue Industrial Accessories section - P page 84

Vented Grip Spray Lance





• Inlet: 1/4" BSP M
• Outlet: 1/4" NPT F
• Performance: 3650psi, 40 L/min
• Tube: Stainless Steel
• PART NO: IPW-40.0965.00

Electric Pressure Cleaner

• Pressure: 2175psi @ 8 litres/minute
• Designed for easy use around the home.
• 240V 10 amp plug
• Built-in accessory holder
• Supplied ready to work with gun, lance, 8m hose, detergent injection, turbo and vario nozzle
• PART NO: #102KL1600A

Vented Dual Spray Lance

Switch between high pressure & detergent

• Length: 1090mm
• Inlet: 1/4" BSP M
• Outlet: 2 x 1/4" NPT F
• Performance: 4050psi (max)
• Tube: Stainless Steel
• PART NO: IPW-41.0900.00

Must use a combination of 1 high pressure nozzle & 1 detergent nozzle

Petrol Power Cold Water Pressure Cleaner






• Pressure: 3000psi @ 10 litres/minute
• Great option for the semi-irregular user with heaps of power, portable and great machine life.
• Honda 6.5Hp engine
• Sturdy 2-wheel trolley with hose & gun/lance holders
• Supplied with industrial gun and lance, 15mtrs of hose and 4 quick connect nozzles
• PART NO: #120BAR3065K-H

Fan Nozzles & Detergent Nozzle

Various sizes & tip angle nozzles
• 15º for chiselling stubborn stains
• 25º for flushing dirt, mud, grime
• 40º for washdown of windows, vehicles, driveways
• PART NUMBERS - Refer to Pirtek web catalogue Industrial Accessories section P - pages 82-83

Jet Wash Hose

Medium and high-pressure hoses for cold and hot water pressure cleaners.




• Handles water up to 155ºC (not suitable for steam)
• Blue outer cover resistant to abrasion, oils and weathering
• 250 bar (3626psi) working pressure in 1/4" & 3/8" size
• 400 bar (5800psi) working pressure in 3/8" size
• Ultra-High abrasion resistant hose option also available.
• PART NO: JW250-04/-06, JW250A-04 (ultra-high abrasion cover), JW400-06, JW400A-06 (ultra-high abrasion cover)

Professional Turbo Nozzles

Used to cover a larger area with a rotating action for removing caked on mud, peeling paint, concrete cleaning where the fan nozzle won't cut it. Various nozzles available.







• Blue = 3650psi (max) Min. pressure 1150psi
• Red = 5100psi (max) Min. pressure 2600psi
• PART NUMBERS - Refer to Pirtek web catalogue Industrial Accessories section P - page 84

Low Pressure RB65 Washdown Gun

Speciality gun for low pressure washdown work. Ideal for food, dairy, commercial kitchens, factories and transport industries. Ergonomic design with minimum fatigue for trigger opening and use.
By moving the trigger, it is possible to vary the spray from 60ºC (conical) to 0ºC (pencil jet).

• Inlet: 1/2" BSP F swivel
• Pressure/Flow: 350psi (max.) / 60 L/min (max.)
• Temp: 90ºC (max.)
• Construction: Non-stainable, shock-proof entirely sealed plastic with rubber protective rings
• PART NO: IPW-30.6425