News
PIRTEK and DJR Team Penske team up for Phillip Island attack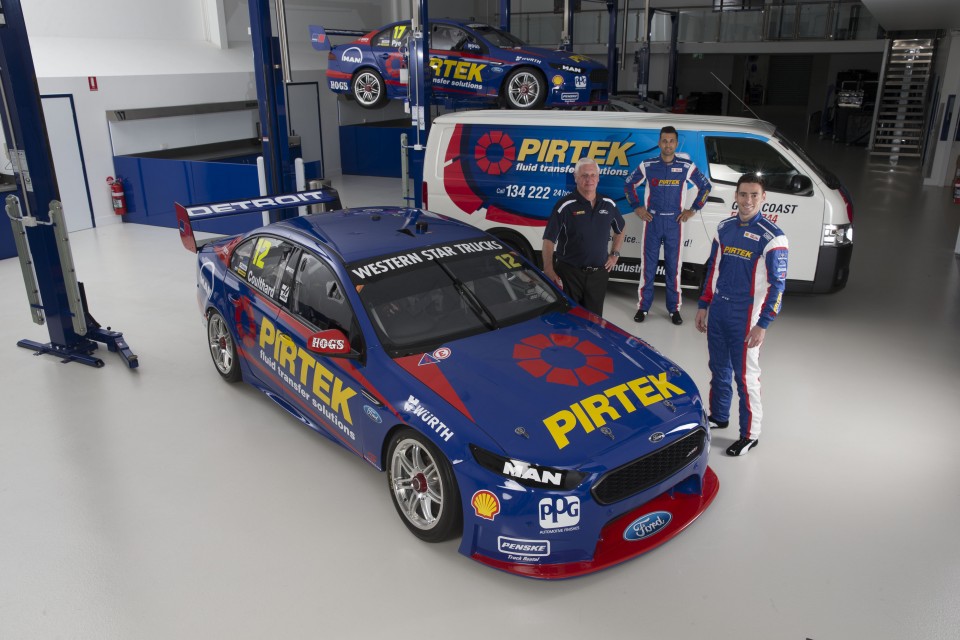 The full PIRTEK livery returns to a V8 Supercar for the first time in 10 years this weekend
Gold Coast, 14 April 2016: DJR Team Penske heads to Phillip Island this weekend with both Ford XR8's painted in the striking PIRTEK colours. The WD 40 Phillip Island SuperSprint sees return of PIRTEK as the major sponsor of a V8 Supercar for the first time in over 10 years.

DJR Team Penske drivers, Scott Pye and Fabian Coulthard both rate the Phillip Island circuit very highly and, after showing good form at a somewhat similar fast and flowing Albert Park Grand Prix in March, are hoping the PIRTEK Fords will competitive.

PIRTEK enjoys a business-to-business relationship with the broader Penske Transportation Group in Australia that goes beyond the V8 Supercars sponsorship.

The international fluid transfer solutions company has had a long history in the sport that stretches back to Stone Bros Racing's Championship years and in more recent times, as Official Hose Supplier to the category, naming rights sponsor of the PIRTEK Enduro Cup and backer of DJR Team Penske.

Stephen Dutton, CEO of PIRTEK Australia says that being the next sponsor on DJR Team Penske's regular rotation of sponsors will showcase the brand.

"V8 Supercars is enjoying a good season in 2016 with increased viewership on all platforms, so it couldn't be a better time to have PIRTEK working with one of the top teams in the series" Dutton said.

"DJR Team Penske has continued a steady march up the field and over the last 15 months. The move to two cars this year has increased the PIRTEK branding and with Scott being joined by Fabian we are sure there is more success to come. From a business perspective, the relationship between PIRTEK and the Penske Transportation Group International continues to grow."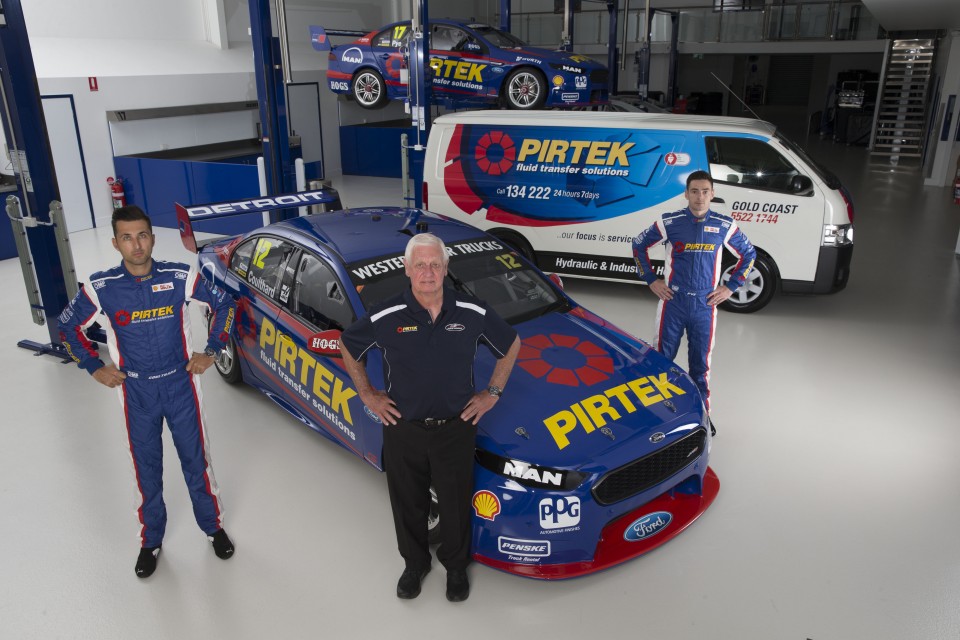 Fabian Coulthard and Scott Pye (with Dick Johnson) will carry the famous PIRTEK logo this weekend
DJR Team Penske Managing Director, Ryan Story is excited that the team can bring back one of the most well-recognised sponsors the sport has ever seen.

"PIRTEK have become a great partner of the race team and the Penske business in Australia. We are very excited to bring such an iconic livery back to the V8 Supercars Championship.

"The strategy we employ for our key partners is delivering tangible benefits and PIRTEK has targeted the Phillip Island 300 as a major marketing promotion this weekend."

"Stephen (Dutton), along with Glenn Duncan and the 97 strong Australian PIRTEK franchise network have been great supporters of the DJR Team Penske partnership so we are looking forward to seeing many of the PIRTEK team over the weekend."
PIRTEK has grown to 97 Service and Supply Centres throughout Australia and is now operating in 23 countries around the world.

The WD40 Phillip Island SuperSprint begins on Friday April 15 with practice before the opening qualifying and race on Saturday, April 16, coming to a conclusion on Sunday, April 17.
WEEKEND SCHEDULE

FRIDAY

1:55pm – Practice 1 – 60 mins
3:55pm – Practice 2 – 60 mins

SATURDAY

11:30am – Practice 3 – 15 mins
1:30pm – Qualifying – 15 mins
4:30pm – Race 6 – 27 Laps

SUNDAY

11:40am – Qualifying – 15 mins
2:10pm – Race 7 – 45 Laps

TELEVISION

Friday April 15
11am-5pm (Fox Sports 5)

Saturday April 16

9.45am-5.45pm (Fox Sports 5)
8.30pm-9.30pm (ONE Highlights)
11.30pm-12.30am (Network 10 Highlights)

Sunday April 17

10.30am-5pm (Fox Sports 5)
4pm-5pm (Network 10 Highlights)
8.30pm-9.30pm (ONE Highlights)