News
PIRTEK Races into 2016 with DJR Team Penske V8 Supercar program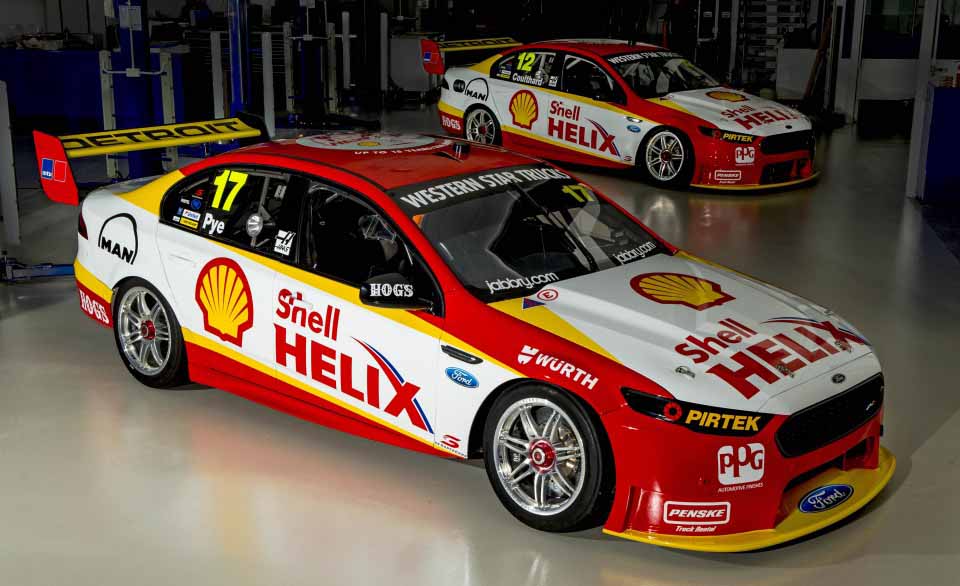 DJR Team Penske will carry PIRTEK signage again in 2016 with its expansion to two cars
PIRTEK Fluid Transfer Solutions has reinforced its program with DJR Team Penske for the 2016 V8 Supercars season after joining the team last year.

The involvement sees the PIRTEK logo on both DJRTP Fords. The team expands to two cars this year with New Zealand-born front-runner, Fabian Coulthard to saddle up alongside South Aussie Scott Pye – who was a standout throughout the backend of the 2015 season.

The business-to-business side of the relationship between PIRTEK and the entire Penske Group continues to expand, with PIRTEK a key supplier to many of the Penske businesses in Australia, New Zealand and the US.

Demonstrating the respect that has evolved through the development of this partnership, Stephen Dutton, CEO of PIRTEK Australia, was requested to provide a quote in a recent global sports business feature article on the 50 years of Penske and its sponsorship relationships.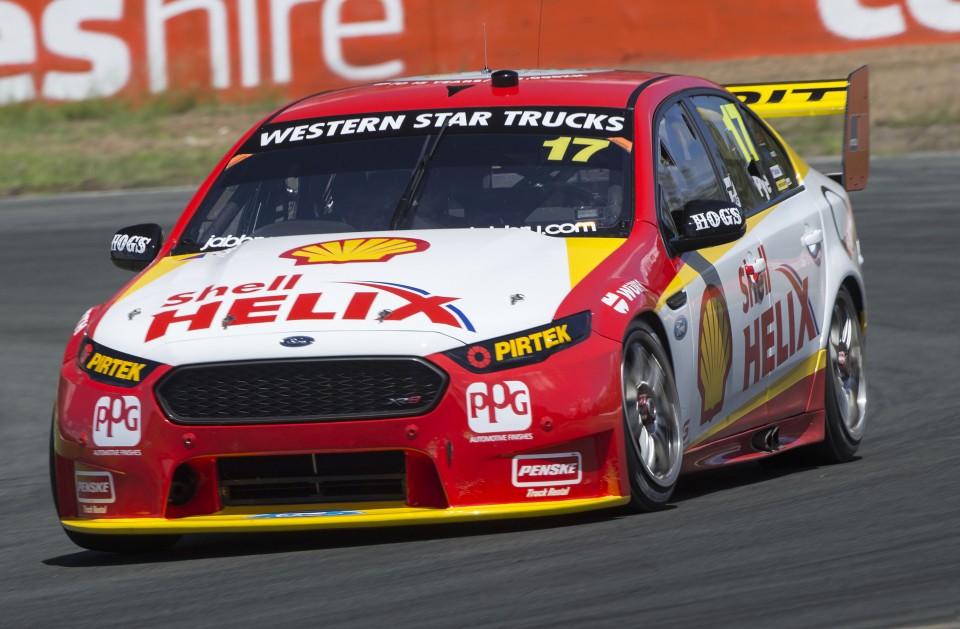 PIRTEK is using the partnership as a true business-to-business platform with the Penske organisation
"It's a fantastic relationship that we have with DJR Team Penske and provides us with numerous opportunities throughout the year for our staff, customers and franchisees," said Stephen Dutton. "Penske is one of the best when it comes to integrating race team sponsorships with its multitude of business units. That philosophy flows right through the organisation from Roger Penske himself and PIRTEK has seen a measurable growth in the business it does with the Penske Group over the last 12 months.

"With the V8 Supercars Championship visiting every state of Australia, New Zealand and now Malaysia – along with its live telecast on Fox Sports and Network Ten coverage, the sport offers a sensational platform.

"As Official Hose Supplier to the Championship, every team understands the quality of service that PIRTEK provides – whether at the racetrack or back at their workshops. Our hoses and fittings – along with other general application items such as spill kits are in use up and down the pitlane.

"PIRTEK prides itself on its service guarantee and that success has been the cornerstone of the business since it was founded by the Duncan family in 1980."

DJR Team Penske Managing Director, Ryan Story praised PIRTEK's expanded involvement in the team.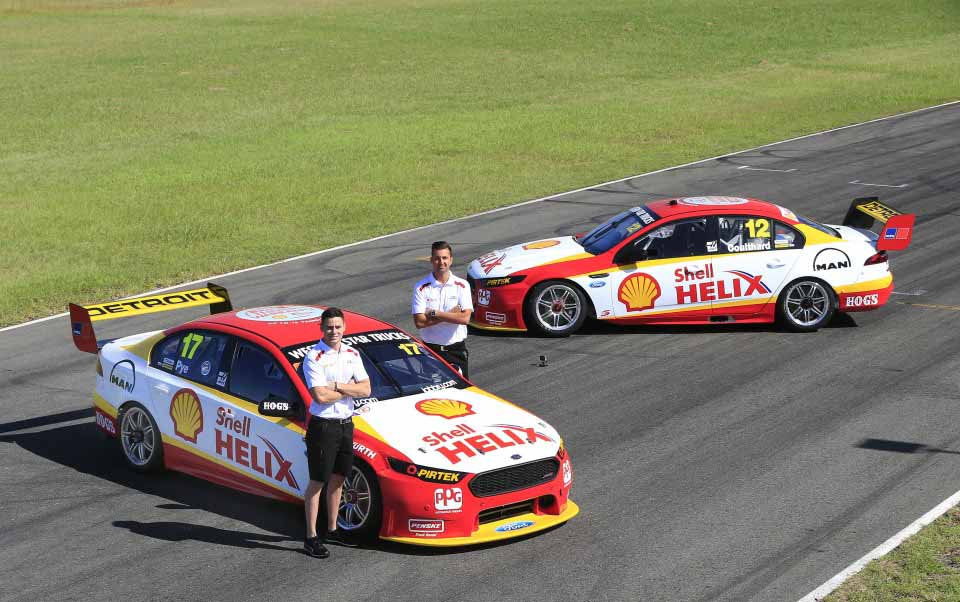 Kiwi Fabian Coulthard (right) joins Scott Pye in a newly expanded DJRTP outfit in 2016
"We are very pleased that our partnership with PIRTEK continues in 2016 as we expand to two cars," said Story. "PIRTEK have been a great supporter of motor sport for many years, and our brands share common goals.

"The partnership goes beyond the race team with a very successful business partnership developing with the Penske Transportation Group International across Australia and New Zealand. The PIRTEK network have embraced the partnership and we are pleased to see many of their staff at every track we visit."

2016 is also the fourth season of V8 Supercars' Championship within a Championship – the PIRTEK Enduro Cup – which combines the points from all three two driver endurance events – the Sandown 500, Bathurst 1000 and Gold Coast 600.

Holden Racing Team's Garth Tander and Warren Luff were able to wrest the Cup from Red Bull Racing Australia in 2015 with Luff becoming the first two time PIRTEK Enduro Cup winner.

2016 sees Team Penske owner, Roger Penske celebrate his 50th anniversary in motorsport in a career that has spanned Formula 1, IndyCar, Sports Cars, NASCAR and V8 Supercars. The team will be gunning for its record 17th Indianapolis 500 victory in May with defending Champion, Juan Pablo Montoya, Australian, Will Power – who finished second last year – and Helio Castroneves in its team.

PIRTEK will have its own presence in the 100th running of the world's biggest single day sporting event, as PIRTEK USA supports third generation racer, Matt Brabham in the PIRTEK Team Murray entry.

PIRTEK Fluid Systems has the largest Service & Supply network for fluid transfer solutions with 117 Centres and over 350 Mobile Service units in key locations across Australia and New Zealand. Operating at a Local, National and Global level, PIRTEK provides support to all types and sizes of customers. From small, one man operators to large multi-nationals, PIRTEK will be there to support you 24 hours a day, 7 days a week. From hydraulic and industrial hoses and fittings, centralised and general lubrication, Fast Fill, Fire Suppression, Instrumentation, safety protection to Spill Control, PIRTEK has the solution. Backed by premium manufacturers such as Bridgestone, Intertraco & IVG further ensures quality and innovation that outperforms the competition.

The V8 Supercars season gets underway over the weekend of March 3-6 at the Clipsal 500 Adelaide.
FURTHER SOURCES OF INFORMATION:
www.pirtek.com.au
www.facebook.com/PIRTEK
http://twitter.com/PIRTEKAus

www.djrteampenske.com.au
www.facebook.com/DJRTeamPenske
http://twitter.com/DJRTeamPenske