News
Pirtek Bacchus Marsh Officially Opens
Pirtek is proud to announce the opening of a brand new mobile service operation in Bacchus Marsh VIC. Operating under the existing Pirtek Ballarat franchise, the mobile unit will be entirely dedicated to servicing customers in the Bacchus Marsh region extending out to customers in the towns of Melton and Gisborne.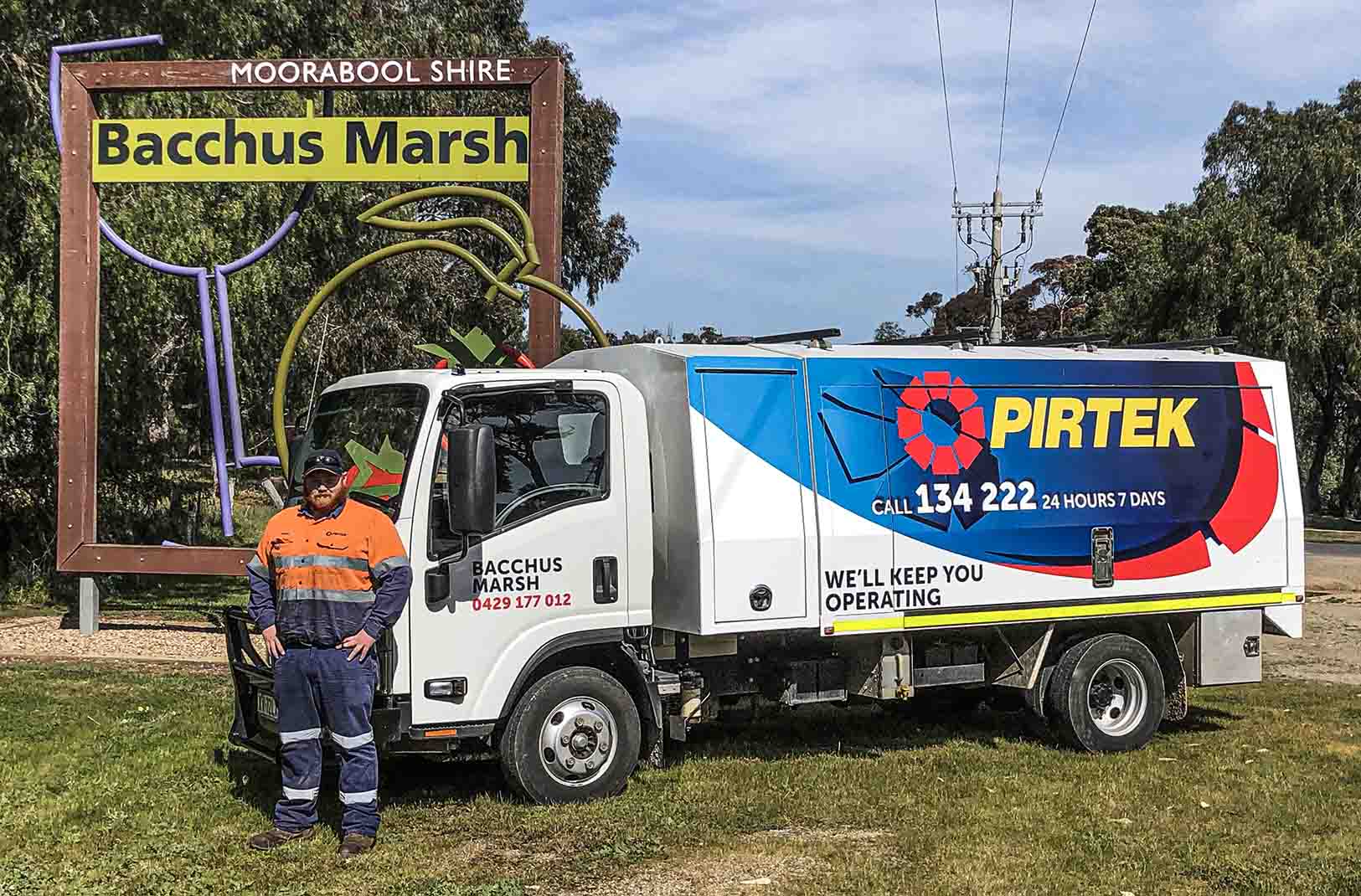 Pirtek Ballarat has been servicing customers in the region for the past 15 years, and in July 2019 the business was bought jointly by Darren Campi, Robert Webster and Zaiden Concol. Darren is an experienced Pirtek franchisee who also operates several Pirtek service locations and understands how critical it is to provide fast and efficient service to Pirtek's many customers. Robert and Zaiden were existing employees of the Ballarat franchise having first-hand experience supporting the greater Ballarat community. Zaiden has recently relocated with his family to the Bacchus Marsh suburb and will be the dedicated mobile service technician for this area.

Pirtek prides itself on outstanding customer service and staying true to the promise of being able to respond immediately when customers need it most. Delivering on this promise requires constant diligence on Pirtek's part to ensure consistent service that is efficient, effective and innovative.

Bacchus Marsh will be Pirtek's 98th service location nationally and is best positioned to deliver Pirtek's promise to customers in this region.

If you need hydraulic or industrial hose service & accessories in the Bacchus Marsh, Melton & Gisborne area, please get in touch with Zaiden today on 0429 177 012. Pirtek Bacchus Marsh will be available 24 hours a day, 7 days a week – snow, rain, hail or shine!

Please join us in congratulating Darren and Zaiden, and wishing them success for the new Pirtek Mobile Service at Bacchus Marsh!