News
PIRTEK in Global 200
PIRTEK Advances into Top 50 in Entrepreneur Magazine's Global 200 Ranking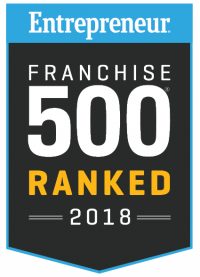 PIRTEK has been ranked No. 42 in Entrepreneur magazine's latest Global 200 list. The new ranking puts PIRTEK in the top 50, a gain of 23 places over last year's ranking among franchising companies around the world.

Every year, the publication assesses the top franchises in its Franchise 500 list in terms of international size and growth, costs and fees, franchise support, stability and other factors. Entrepreneur then publishes the list of its top 200 companies.

PIRTEK has a strong presence in the United States but is well-known for its locations all around the world: more than 400 franchises in 23 countries. The company began in Australia and branched out to the United Kingdom, then around the globe. In the United States, PIRTEK franchises number 76.

"Getting into the top 50 on Entrepreneur's global ranking is a tremendous milestone for PIRTEK," said Glenn Duncan, chief executive officer of PIRTEK. "All this progress is indicative of the great people who make up PIRTEK worldwide, especially our long-term franchise owners who have been so successful and who continue to expand their businesses into new markets. At the same time, I want to recognize the new owners who bring fresh enthusiasm and talent to PIRTEK. We have so many outstanding people in our organization."

During the past year, PIRTEK has expanded the reach of its U.S. franchise locations, due in part to the new "mobile-only" option now available to franchisees. Under the Tier 2 plan, an owner can keep inventory in a storage facility and operate the business with two or three Mobile Service Vehicles only. In three years, PIRTEK requires that the Tier 2 locations become full, Tier 1 locations with a Service & Supply Center. One of the main benefits of the Tier 2 option is that it allows franchisees to become PIRTEK owners at a lower point on entry.

"Our existing PIRTEK owners have taken advantage of the Tier 2 option, expanding geographically without having to set up a brick-and-mortar location right away," Duncan said. "This expansion has taken place in U.S. metro areas, greatly benefiting the PIRTEK organization in the process. It's been an important building block in our success."

To accommodate the rapid growth the company is experiencing, PIRTEK is building a massive new headquarters sitting on 10 acres in Rockledge, Florida. The two-story, state-of-the-art facility will contain 120,000 square feet of warehouse space and 20,000 of office space. As PIRTEK USA continues to expand, the international company plans to move its global headquarters to the Rockledge facility.

During the past year, Entrepreneur has also ranked PIRTEK No. 33 on its list of the most veteran-friendly franchising companies. The publication recognized PIRTEK USA for sponsoring causes that help U.S. military veterans, such as the Chris Kyle Frog Foundation, and for offering veterans a $5,000-to-$15,000 discount on franchise fees.