News
New Ford Mustang GT Reveal

DJR Team Penske has unveiled its 2019 Ford Mustang GT Supercar in Melbourne today, with hopes it will help defend the Supercars Championship title.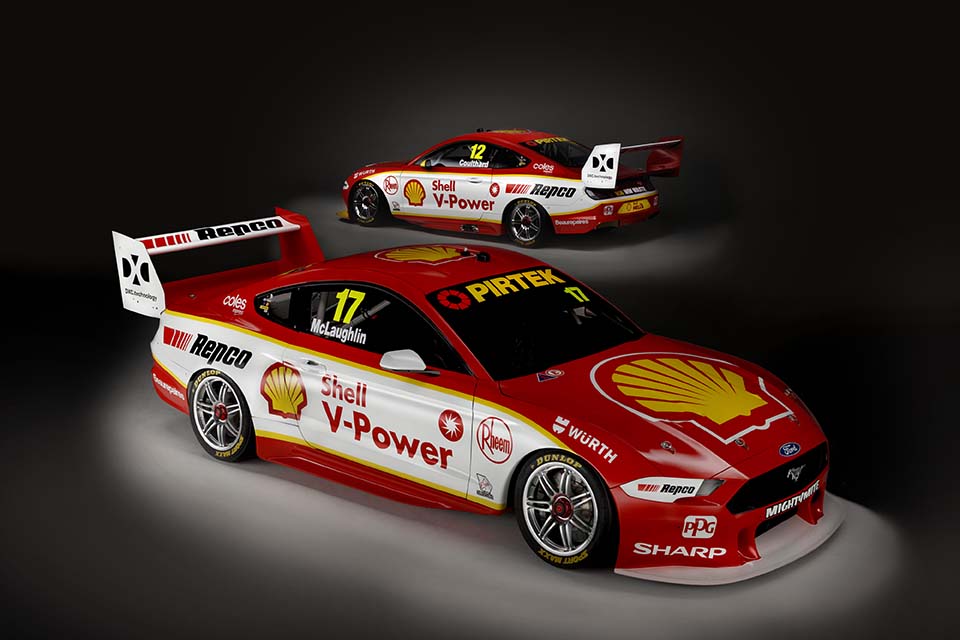 The DJR Team Penske Mustang launched after a 1-year joint development program between DJRTP, Ford Performance and Ford's Asia-Pacific design studio. The Mustang follows an iconic history of Ford Australian Touring Car entries.

The 2 DJR cars will keep the well-known red, white and yellow of major partner Shell V-Power and will continue to be driven by existing DJR members, defending champion Scott McLaughlin and Fabian Coulthard, throughout the 2019 Virgin Australia Supercars Championship.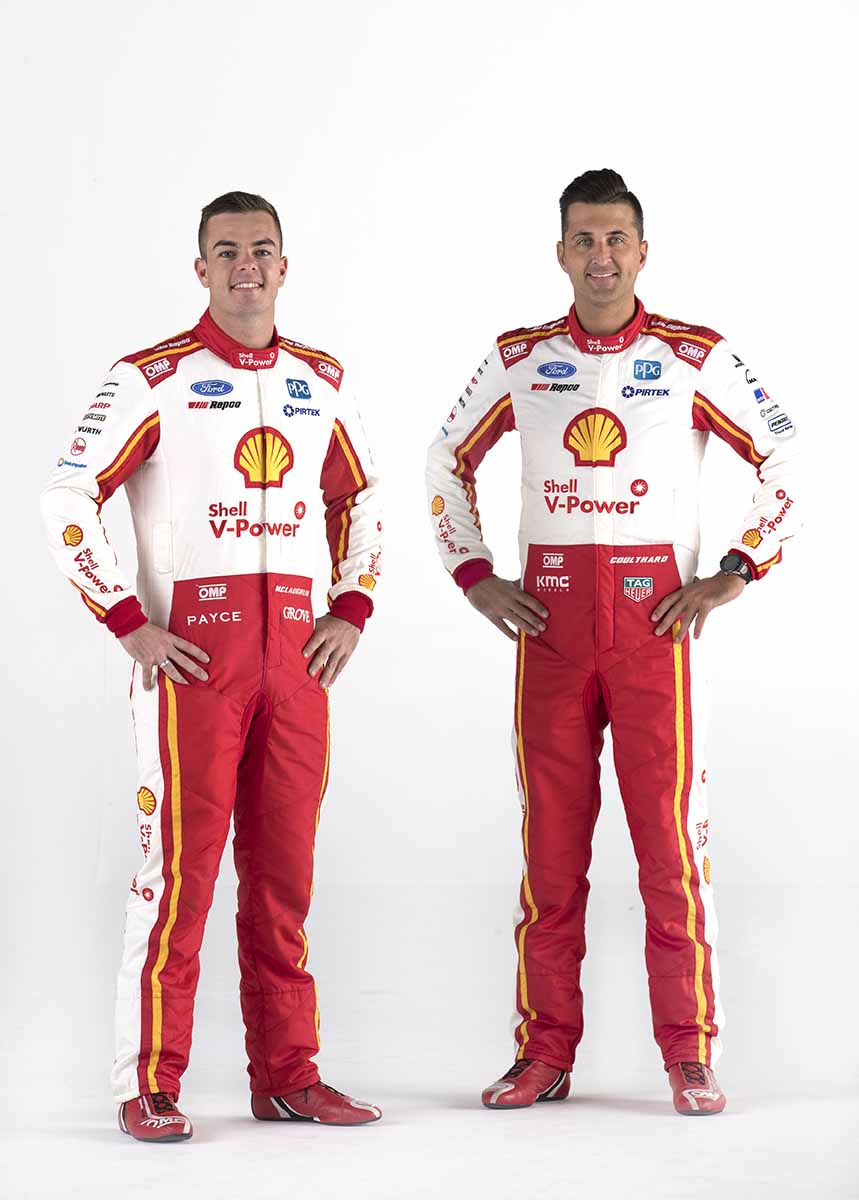 The list of official supporters of DJR Team Penske, in addition to Shell V-Power, include PIRTEK, PPG, DXC Technology, Repco, Three Threes, Sharp, Rheem, WM Waste, Wurth, Beaurepaires and Coles Express for the 2019 season.

DJR Team Penske Managing Director Ryan Story said that the launch of the new Mustang, along with the ongoing support from its partners, offers the team a great platform for the team's title defense.

"We have worked tirelessly on the Mustang program over the last 12 months, and to get to this point, where we are revealing it in Shell V-Power colours is massively satisfying, and really get the blood pumping for the year ahead," said Story.

"We're ecstatic with how the car has come together, and how it looks in our 2019 warpaint. We've brought on some fantastic new partners and are hopeful of continuing the success we've enjoyed in recent years."

The 2018 Supercars Champion, Scott McLaughlin, said he was excited to hit the track in the brand-new Mustang.

"We've spent a lot of time developing this new car, and to now see it in Shell V-Power colours is awesome," said McLaughlin.

"It looks fast standing still, so I can't wait to see how it performs on the streets of Adelaide in a couple of weeks."

Fabian Coulthard, driver of the #12 Mustang, also expressed similar sentiment as well as high hopes for the 2019 season.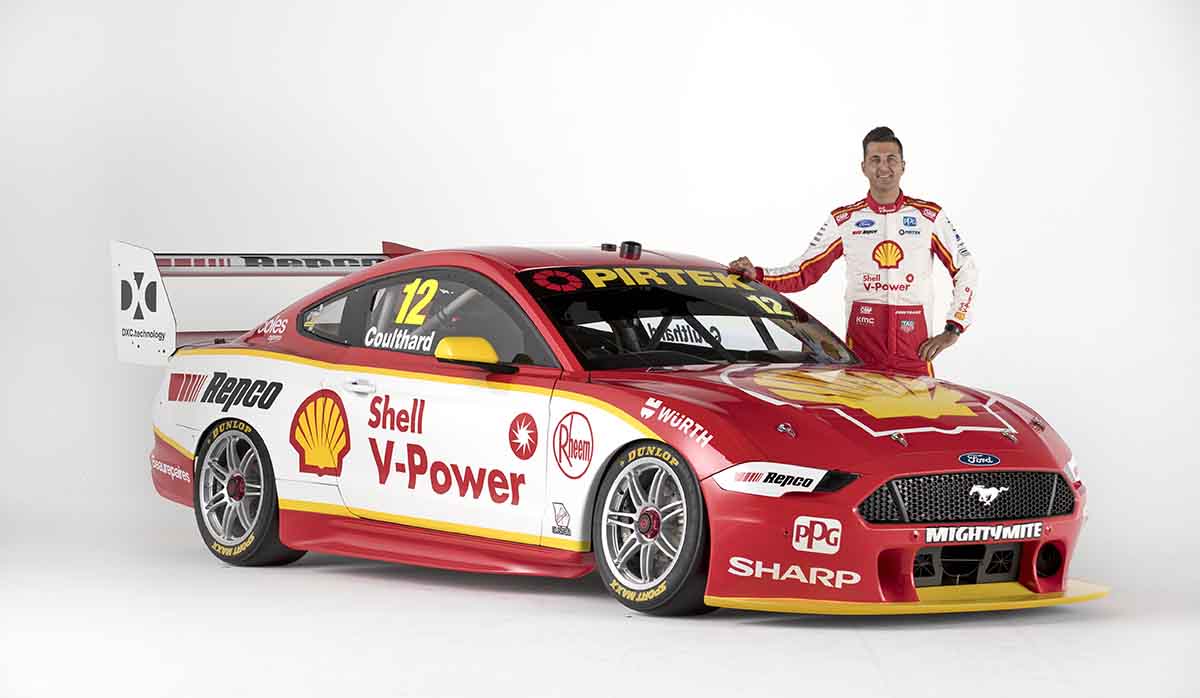 "I've been around the sport for a long time now, and I can't remember a build-up to a season as big as this," said Coulthard. "We've got a fantastic new car, and I can't wait to get behind the wheel."

The DJRTP Ford Mustangs will hit the track for the first time at Phillip Island for testing on Thursday February 14, before it kicks off the Championship racing season at the Superloop Adelaide 500s on February 28.