News
Pirtek extends Supercars partnership
Long-time sponsor now official control fuel and air hose supplier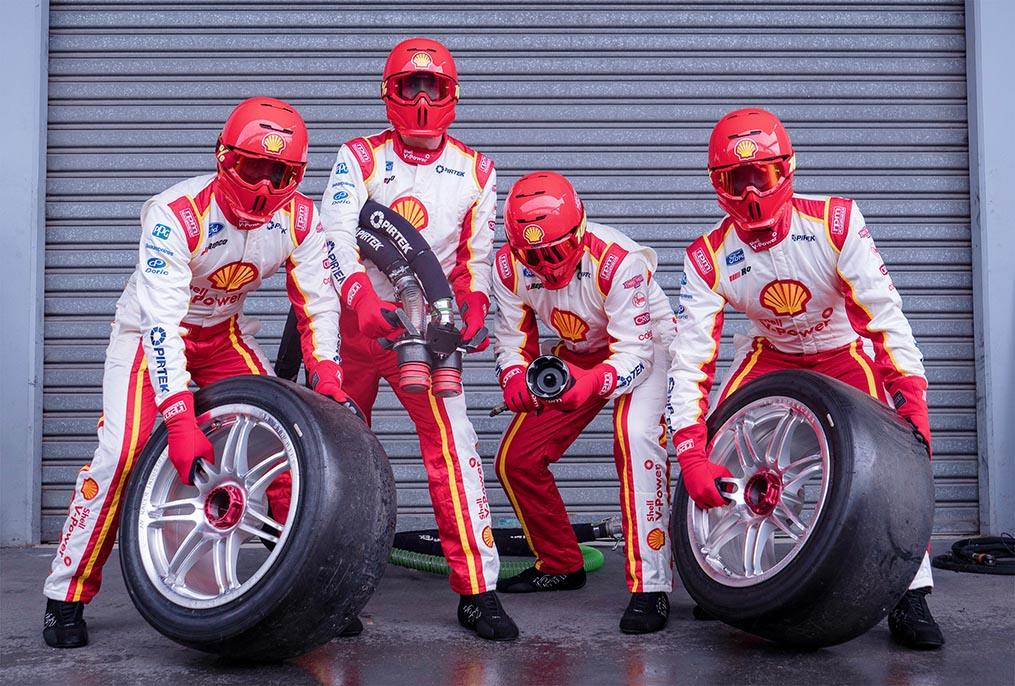 PIRTEK, the world's leading supplier of premium fluid transfer solutions, has extended its involvement in Supercars to 24 years after being announced as the Official Control Fuel and Air Hose Supplier of the Repco Supercars Championship for the next two years.
As part of the extended partnership, PIRTEK will be supplying all Supercars teams with high-quality fuel and air hoses for their vital make-or-break pit stops.
As a leading and high performing brand, PIRTEK is also proud to return as the naming rights partner for the PIRTEK Victory Lane for the 2021 season.
As the most desirable place for every driver on a race weekend, the PIRTEK Victory Lane is a great place to celebrate the achievements of man and machine after every race.
Complementing the supply of control fuel hoses and PIRTEK Victory Lane, 2021 also sees the return of the renowned PIRTEK Pit Stop Challenge.
This year, there will be seven preliminary rounds of the competition, with teams needing to be at their best over 21 races.
The PIRTEK Pit Stop Challenge uses real in-race pit stop times to determine the four fastest and most consistent crews in pit lane who again will compete head-to-head live at the Repco Bathurst 1000 for $20,000 cash and the coveted Golden Rattle Gun Trophy.
PIRTEK Pit Stop Challenge champions Brad Jones Racing will be gunning for a third consecutive title this season.
In 2021 entrants will compete as 'Teams' as opposed to 'cars'. Teams are defined by pit boom, with each Team comprising two cars. The fastest pit stop by either car within each Team from each race will count towards to the Preliminary Races point score.
PIRTEK's first exposure to Supercars was the Bathurst 1000 victory supporting Stone Brothers Racing's Jason Bright and Steve Richards in 1998.
PIRTEK supplies product lines to virtually every sector including medical, hospitality, automotive, transport, marine, forestry, power, defence, engineering, oil, gas, mining and motorsport.
The first round of the 2021 Supercars championship will be the Repco Mount Panorama 500 in Bathurst from February 26-28.
PIRTEK will celebrate the opening of their 100th Australian franchise in a joint promotion with Dick Johnson Racing and the team's debutant driver Anton De Pasquale who will carry the number 100 on his Shell V-Power Mustang at the Bathurst event.
WHAT THEY HAVE TO SAY….
MARK DEVITT, COO, PIRTEK AUSTRALIA
"Pirtek are known for the quality and durability of our products and our services in the industry," said PIRTEK COO Mark Devitt.
"We are delighted to see our hoses being used up and down the pitlane and are thrilled to be supplying vital equipment to each Supercars team.

"We know the teams will be relying on us for quality and performance for their fuel stops in this competitive sport.

"The Pirtek Pit Stop Challenge is the perfect way to demonstrate PIRTEK product and celebrate the talent and precision of the Supercar pit crews.

"We look forward to presenting the Golden Rattle Gun once again at Bathurst in October."
SEAN SEAMER, CEO, SUPERCARS
"As more teams in the pit lane utilised PIRTEK product, the decision was made to approach PIRTEK about providing controlled fuel and air hoses for each of our teams," said Seamer.
"With vital seconds able to be won and lost at every pit stop, the requirement for a quality product is essential and as a result, Supercars had no hesitation in appointing PIRTEK as the series supplier.
"We are delighted that PIRTEK has chosen to not only extend their partnership with Supercars, but to deepen our relationship.
"We couldn't do this without having the utmost confidence in the quality of the product and the team at PIRTEK."

2021 PIRTEK PIT STOP CHALLENGE PRELIMINARY ROUNDS:

This year's races that will decide which four Teams move onto the live finals at this year's Repco Bathurst 1000:
• Race 3: Sandown SuperSprint
• Race 4: Sandown SuperSprint
• Race 5: Sandown SuperSprint
• Race 6: Tasmania SuperSprint
• Race 7: Tasmania SuperSprint
• Race 8: Tasmania SuperSprint
• Race 9: OTR The Bend SuperSprint
• Race 10: OTR The Bend SuperSprint
• Race 11: OTR The Bend SuperSprint
• Race 12: Winton SuperSprint
• Race 13: Winton SuperSprint
• Race 14: Winton SuperSprint
• Race 15: Darwin Triple Crown
• Race 16: Darwin Triple Crown
• Race 17: Darwin Triple Crown
• Race 20: Sydney SuperNight
• Race 21: Sydney SuperNight
• Race 22: Sydney SuperNight
• Race 23: Perth SuperNight
• Race 24: Perth SuperNight
• Race 25: Perth SuperNight