News
PIRTEK Fishing Challenge attracts nearly 7500 entrants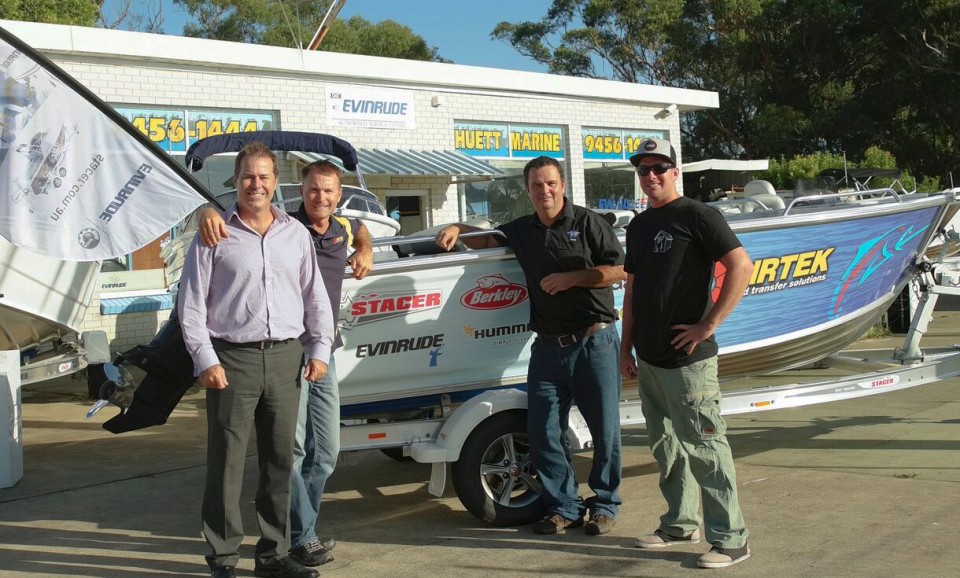 Mark Devitt (PIRTEK), Michael Guest (PIRTEK Fishing Challenge), Craig Huett – owner of Huett Marine and Major Prize winner, Dave Lindsay
The numbers have been tallied from this year's PIRTEK Fishing Challenge and over 7,300 anglers spent Sunday March 20 on the water vying for over $175,000 in cash and prizes.

The major prize – a $25,000 Stacer Outlaw boat with Evinrude E-tec outboard motor and boat trailer was won by David Lindsay from Albion Park in New South Wales.

In all, nearly 150 prizes were distributed among the participants with huge thanks to the corporate partners that throw their support behind the PIRTEK Fishing Challenge – including major sponsor, PIRTEK; Berkley; Evinrude; Stacer; BCF; Spotters Shades; ABU Garcia and new sponsor in 2016, Humminbird.

The event raises funds for Prostate Cancer Foundation of Australia and the Peter Duncan Neurosciences Research Unit at St Vincent's Hospital. Whilst the total raised in 2016 is still being calculated, heading into this year's event, in excess of $700,000 had been raised for charity since the event began.

PIRTEK Fishing Challenge Event Director, Michael Guest expressed his gratitude to the fishing community around Australia.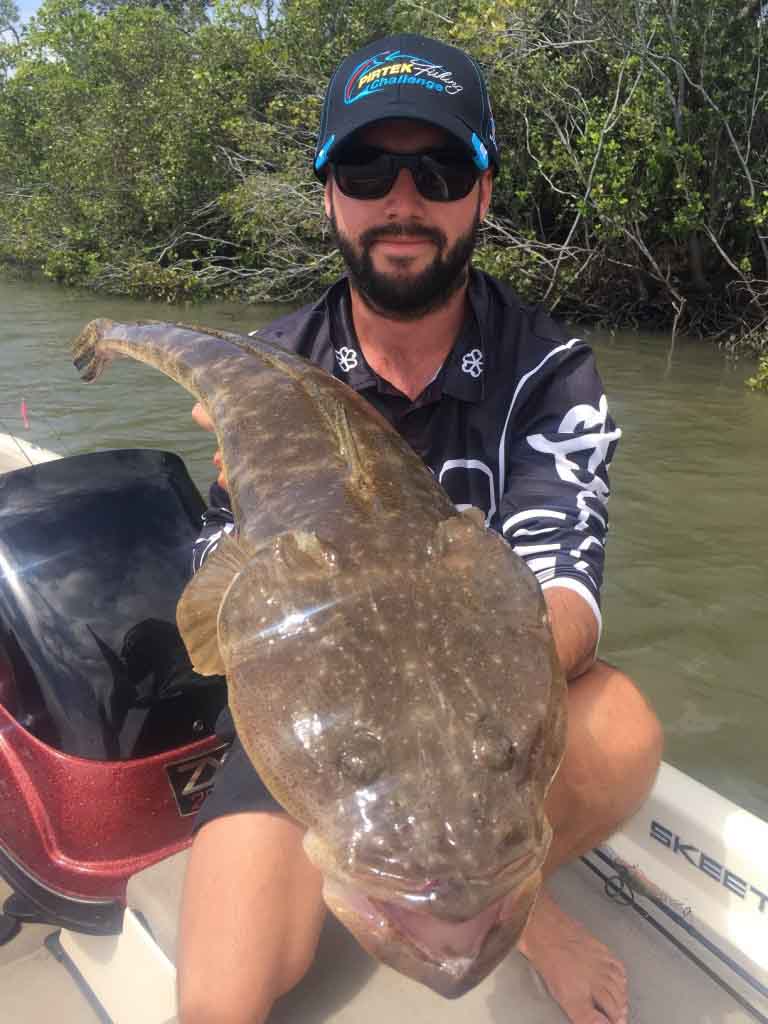 The Queensland Flathead winner, Heath Edmondson
"The PIRTEK Fishing Challenge has been cemented as one of the great social fishing days on the Australian calendar," said Guest – host of Reel Action TV.

"There's nothing greater than getting out on my Stacer boat on PIRTEK Fishing Challenge day on Lake Macquarie. The lines are wet and the barbecues are sizzling from the shore.

"Everyone around the country has commented to us on how prominent the merchandise is and in some hot spots, they tell me there's a bit of a contest to see who is wearing the oldest shirt and has been doing the PIRTEK Fishing Challenge for the longest.

"All in all, it makes for a great day, fishing sustainably and for a good cause."

The challenge for Guest and his small team is to make it easier, more accessible and more fun to attract additional entries.

"This year, we introduced the PIRTEK Fishing Challenge app, which allowed competitors to submit their photos from their phone direct to the website – it was a huge success and I can only see that growing in years to come.

"We also brought in some new regions, which gives us a chance to give out more prizes and allows entrants to be more selective in where they choose to enter the competition.

"Those initiatives were well received by the entrants in this year's Fishing Challenge and as always it is great to see such a diversity between men, women and children entering the contest."

A number of corporate partners provide funds or prizes to ensure the PIRTEK Fishing Challenge grows year on year.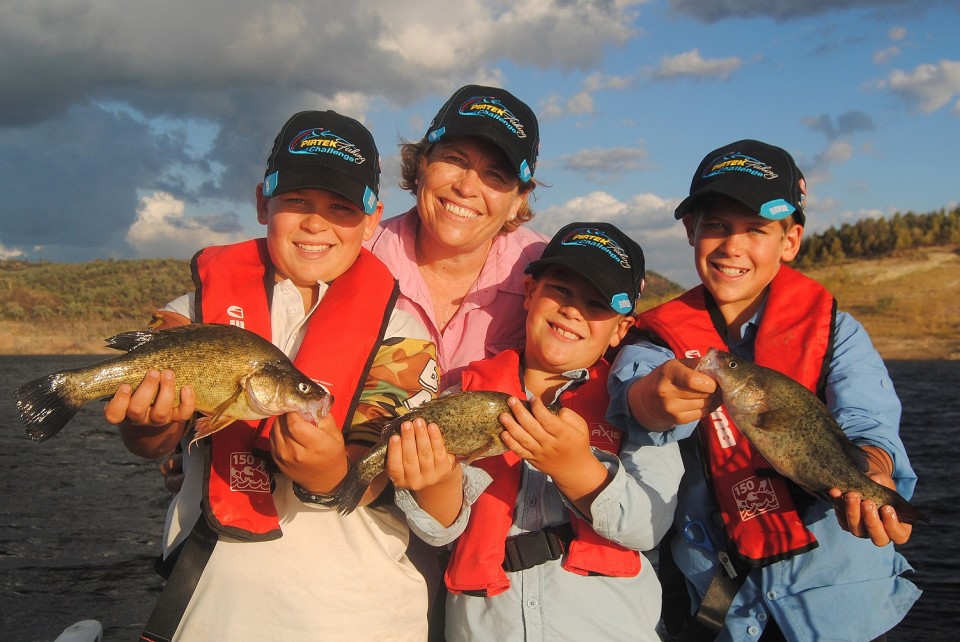 None more so than the major sponsor of the competition, PIRTEK Fluid Systems. PIRTEK has been supporting the Fishing Challenge since it was first launched by Guest nearly 10 years ago. The PIRTEK Fishing Challenge is the Sydney-founded global hydraulic and industrial hose supplier's biggest community event each year in Australia.

"PIRTEK continue to be instrumental to the success of the PIRTEK Fishing Challenge," said Guest. "They have supported Prostate Cancer Foundation of Australia through franchise and corporate level activities and we were so pleased last year to add the Peter Duncan Neurosciences Unit to our Charity Partnership roster.

"The unit was dedicated to the founder of PIRTEK, Peter Duncan and Professor Bruce Brew and his team do so much amazing work into the research surrounding degenerative diseases."

The good news for anglers is that the PIRTEK Fishing Challenge is back for 2017.

"We're definitely back and those that enter year on year can get their pre-registration in already at www.pirtekfishingchallenge.com.au."
RESULTS, PRIZE WINNERS & IMAGES CAN BE FOUND BY FOLLOWING THE BELOW LINKS (by Region):

– NSW-ACT
– Queensland
– South Australia
– Tasmania
– Victoria
– Western Australia – North
– Western Australia – South
– Northern Territory
– East Coast Freshwater
– Great Dividing Range
– Murray-Darling Basin
– On The Water Prizes

For further information about the PIRTEK Fishing Challenge visit:

www.pirtekfishingchallenge.com.au
www.facebook.com/pirtekfishingchallenge

For further information about PIRTEK visit:

www.pirtek.com.au
www.facebook.com/pirtek
http://twitter.com/PIRTEK_AUS