News
PIRTEK FISHING CHALLENGE SPECIES LIST RELEASED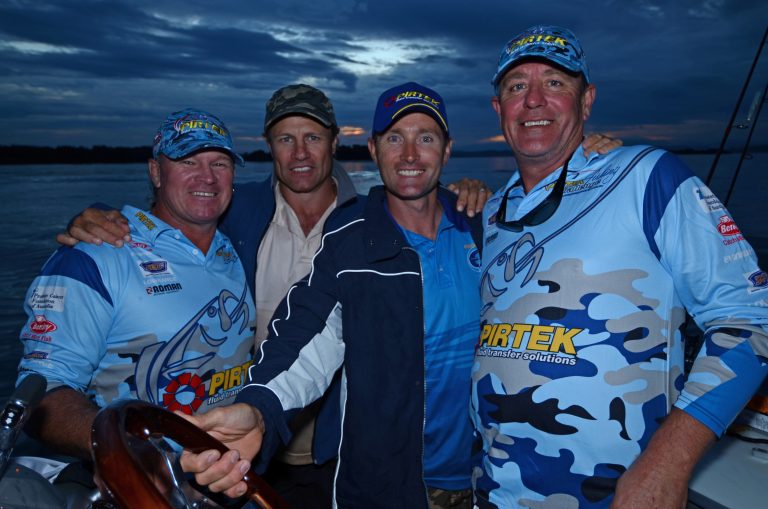 You never know who you'll see at the PIRTEK Fishing Challenge – League legend Andrew Ettingshausen is a regular entrant
The Target Species list for the 2017 PIRTEK Fishing Challenge has been released ahead of the national fishing contest that will take place on Sunday, March 19.

The unique challenge has become the biggest single day fishing event in the world.

It's a catch and release competition which enables anglers from all parts of Australia to enter. With 90% of Australia's population within reach of a waterway and the 22 target species it's the nation's most accessible fishing competition. Over $176,000 in cash and prizes from sponsors such as Pirtek, Berkley, BCF, Stacer, Spotters, ABU Garcia, Humminbird and Valvoline.

Anglers upload an image of the fish they catch to the PIRTEK Fishing Challenge website (www.pirtekfishingchallenge.com.au), measuring the fish on a brag mat that is supplied as part of the $25 entry fee – which raises funds for Prostate Cancer Foundation of Australia and the Peter Duncan Neurosciences Research Unit at St Vincents Hospital.

There are 10 zones around Australia and the Challenge has been designed to promote sustainable fishing and conservation of our waterways.

The 10 zones and their target species are as follows:

ACT/NSW: Tailor, Flathead, Bream, Whiting
QUEENSLAND: Barramundi, Whiting, Flathead
SOUTH AUSTRALIA: Garfish, King George Whiting
TASMANIA: Flathead, Brown Trout
VICTORIA: Bream (all species), Flathead
WA (SOUTH): Bream (Black/Yellowfin), Australian Salmon
TOP END: Barramundi, Trevally (all species)
MURRAY DARLING BASIN: European Carp, Golden Perch, Murray Cod (no bait, lure fishing only)
GREAT DIVIDING RANGE: Rainbow Trout
EAST COAST: Bass
Each entry comes with a limited edition cap, brag mat and sticker - along with a redemption voucher for a 300mL spray can of PIRTEK Protect - a lanolin based protectant which has been designed specifically for the marine and fishing industry. It can be redeemed at any one of the 97 PIRTEK outlets around Australia (find locations at www.pirtek.com.au).
This year has seen a 'demographic shift' in entries according to PIRTEK Fishing Challenge Tournament Director, Michael Guest.
"We're seeing a lot of younger people entering the PIRTEK Fishing Challenge and the recent trend of an upsurge in families and female entrants has continued," said Guest.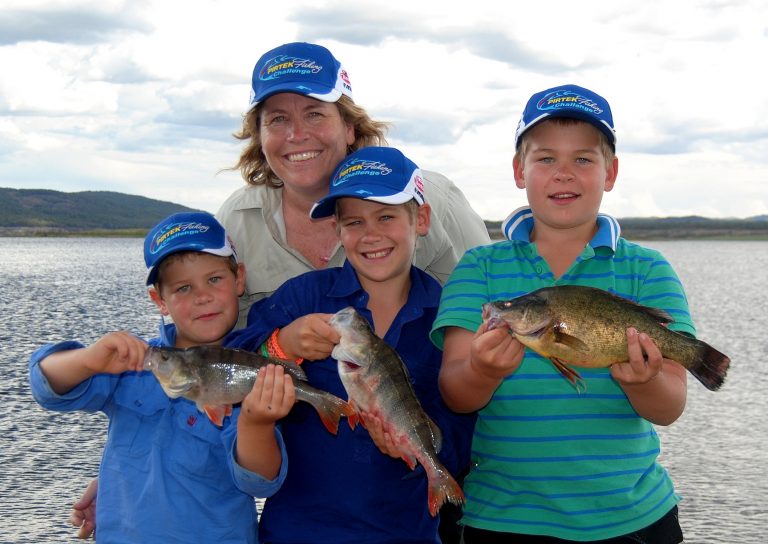 Families and younger anglers are increasingly entering the Challenge
"This year is tracking strong in country New South Wales, which we haven't seen for some time. I think rainfall and further economic confidence in that area is assisting in driving interest.
"We've had great support from our sponsor partners and the social media reach has grown significantly this year. This has enabled us to tap into that younger market.

"The pleasing part is that those entering are also buying merchandise, which goes towards raising funds and providing further benefit to our charity partners Prostate Cancer Foundation of Australia and the Peter Duncan Neurosciences Research Unit."

Organisers are aiming to sign up 9,000 entrants for the competition.

Entries will close on March 18. Entries can be placed at www.pirtekfishingchallenge.com.au.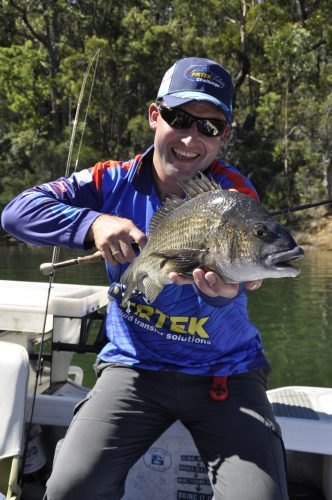 Fishing for fun and to raise money for charity – the Fishing Challenge is PIRTEK's biggest annual community event