News
Spotlight Product - Graco Dyna-Star Electric Pump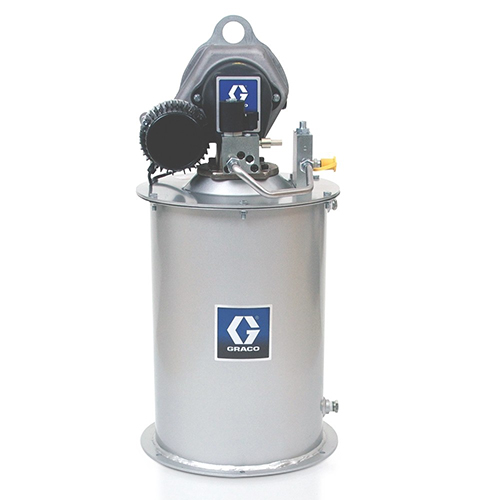 The Graco Dyna-Star Automatic Electric Pump (EDS) is our Spotlight Product.
Heavy-duty construction and mining equipment rely on fresh lubricant to flush contaminants from critical pivot points. An automatic lubrication system such as the Dyna-Star provides continuous lube replenishment, reducing expensive component failures to keep your equipment working.

Provides lubricant flow and pressure to operate automatic lubrication systems.
Main Features:
• Auto Fill Shut Off - mechanical shut off of fill pump for a clean and efficient refill
• Graco Advantage Drive™–heavy-duty gear drive–lubed for life
• Tube-in-tube vent and fill path–convert drum to injector system instantly
• Vent valve mounted directly to pump–no more brackets or extra hoses and pipes
• Motor control–speed and AMP control
• Cold weather performance (-40º C)
• More efficient seal replacement
• Optional AC to DC Power Converter Box - Enables the use of 110 to 230 VAC power to run the 24 VDC Dyna-Star HP and HP pumps
• AC to DC Converter box comes with mounting and wiring hardware making installations easy and flexible
• Remote Fill Manifold with Vent (with a built-in pressure gauge) allows you to conveniently locate the fill port where you want it
• Capable of working with Lubricants NLGI 000 up to NLGI 2.
• Optional – GLC2200 Controller available, contains a digital readout that simplifies programming and monitoring of the system and Visual and Audible alarms.
Applications:
• Oil/Grease Transfer
• Off-Road Mobile Equipment
• Series Progressive / Single Line Parallel and Resistive / Spray Lubrication

The Dyna-Star is the perfect system for all kinds of Industries, Construction, Mining, Manufacturing, Drillings, Oil and Gas, Waste Management, Heavy Equipment (Caterpillar, Komatsu, Hitachi, Volvo, etc), Forestry, Paper Mill Saw Mill, etc.
The Dyna-Star HP and HF 24VDC Electric Lubrication Pumps compliment our Dyna-Star 10:1 Hydraulic and Fire-Ball 300 50:1 Pneumatic pump offering. Now you have three power source options for automatic lubrication systems and transfer applications.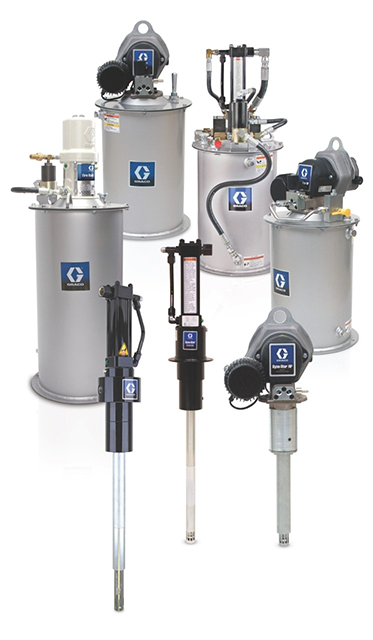 Electric Dyna-Star Injector System Installation Kit Ordering Information
GC77X960

GC77X990

EDS HP Pump with auto-fill shutoff and low-level monitor

GC77X202 (60 pound reservoir)
GC77X203 (90 pound reservoir)

GLC2200 controller

GC24N468

GLC2200 wiring harness

GC24P314

Low-level sensor cable

GC129072

EDS pump power cable

GC77X546

Pressure switch

GC24N181

Remote fill manifold

GC77X542
Please contact your Pirtek Centre near you for more information: https://www.pirtek.com.au/pirtekcentres