News
2019 Recap of Ipswich SuperSprint
Race 19

Fabian Coulthard - No. 12 Shell V-Power Racing Ford

Practice 3 – 16th (Fastest Lap: 1m09.8916s)
Qualifying – 9th (Fastest Lap: 1m09.1667s)
Race 19 – 10th (Fastest Lap: 1m10.1510s)

Scott McLaughlin - No. 17 Shell V-Power Racing Ford

Practice 3 – 1st (Fastest Lap: 1m09.1926s)
Qualifying – 1st (Fastest Lap: 1m08.6369s)
Race 19 – 4th (Fastest Lap: 1m09.9359s)

The mark of a champion sportsperson or team is not necessarily how they win, but how they fare on days when things do not go their way.

Race 19 at the Ipswich SuperSprint was one of those races for DJR Team Penske, and the team banded together to pull a strong result despite many obstacles.

Scott McLaughlin took an iconic pole position earlier in the day, the 58th of his career and the 100th in history for Dick Johnson Racing/DJR Team Penske since the team was formed in 1981.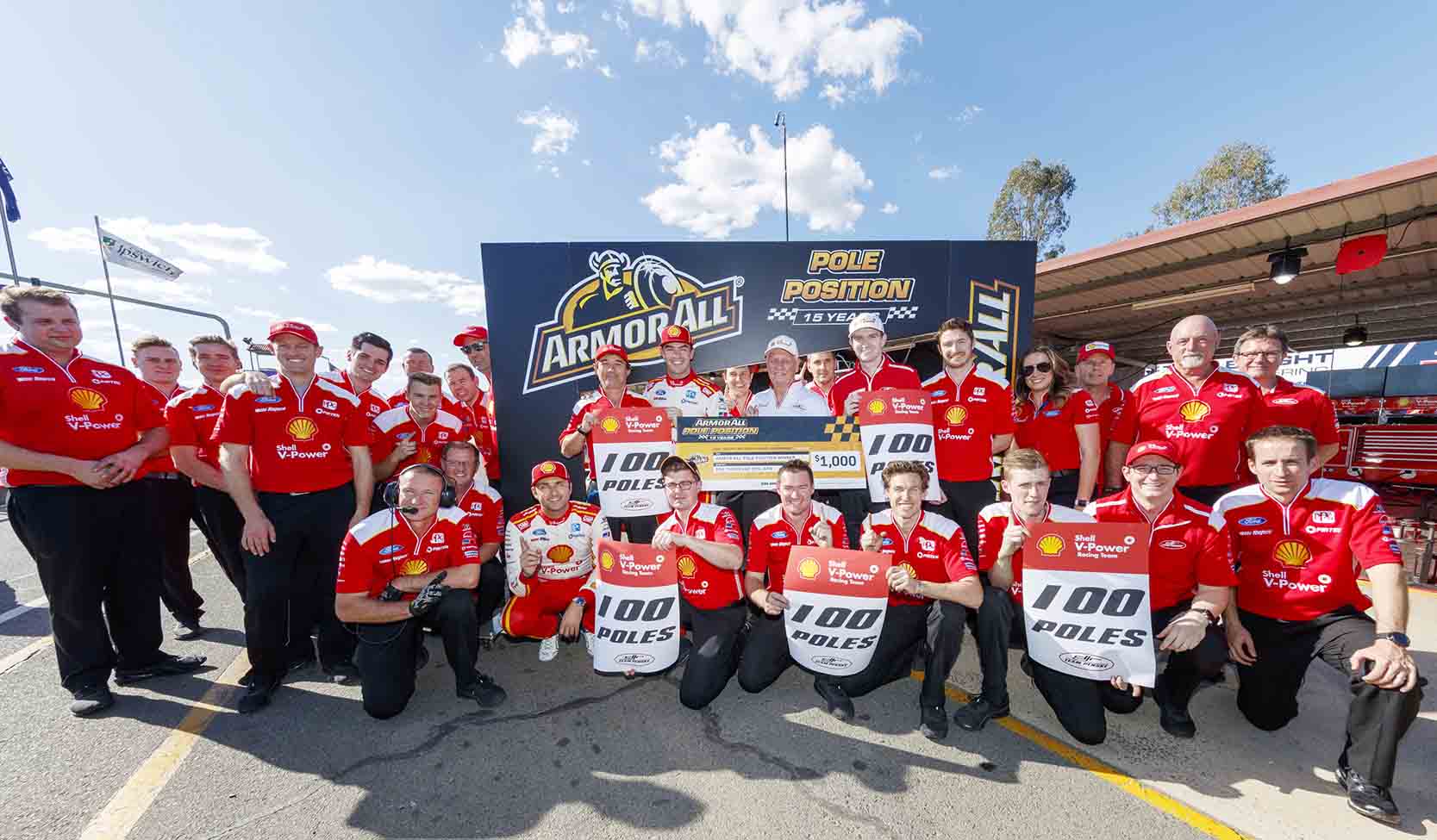 Fabian Coulthard struggled to find a happy balance in his car all weekend, and the day continued in a similar vein with him taking ninth place in qualifying.

The race proved to be challenging, with McLaughlin getting bundled back into third place on the opening lap by the hard-charging Jamie Whincup and Will Davison.

McLaughlin took his pitstop early, however issues with the left-side wheels meant it was a slow stop, with around five-seconds lost in the lane. He pushed hard across the laps immediately after the stop, managing to get himself up to second place at the end of the pit stops.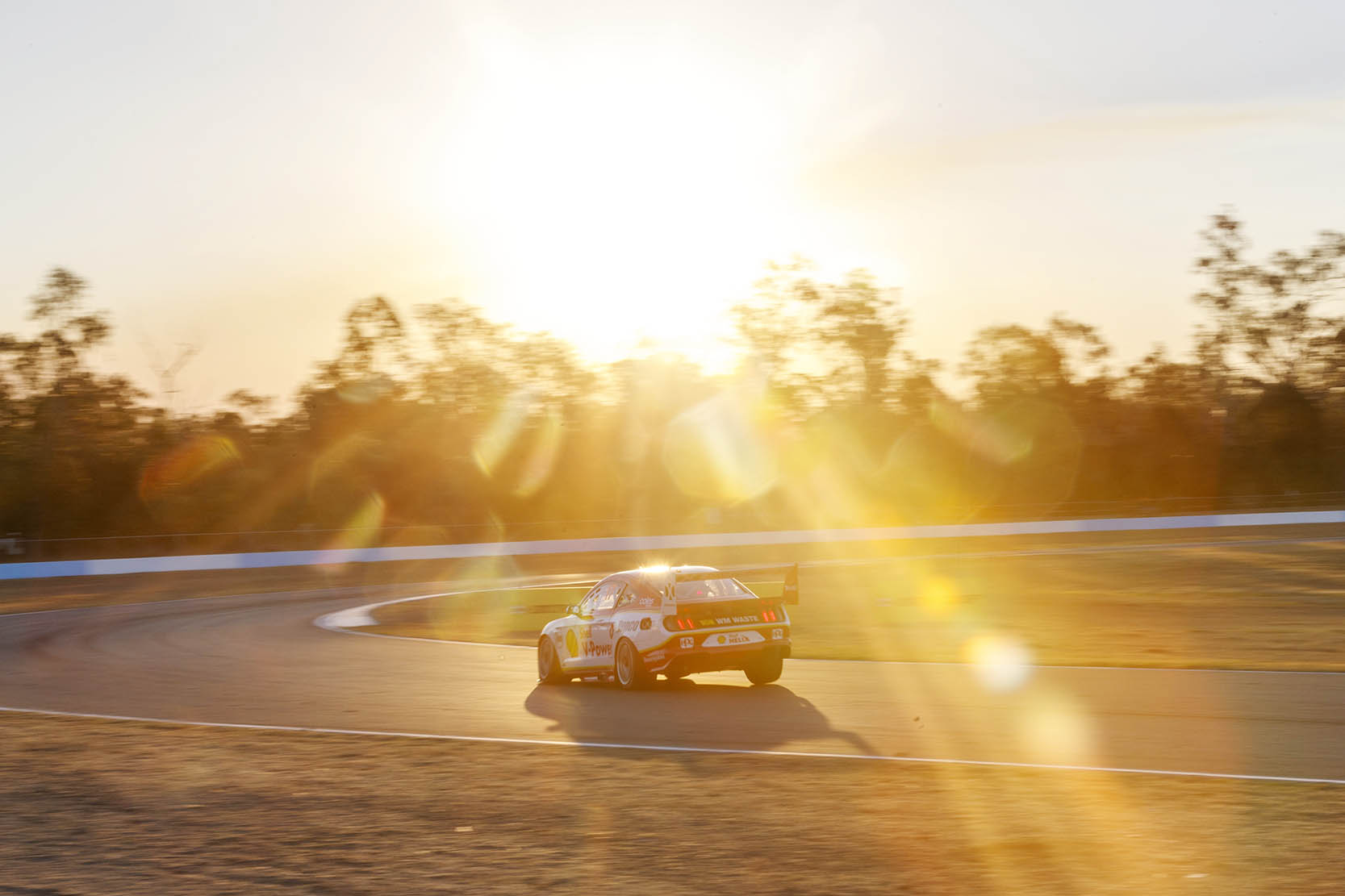 Davison and Chaz Mostert were able to use their fresher tyres across the back half of the race to pass McLaughlin, dropping him to fourth at the finish. It was a solid points haul on a difficult day, which saw his lead extend to 336 points over Coulthard.

Coulthard's race started well, getting up to seventh across the opening laps. He started to experience brake knock-off issues which saw him head into the Turn 3 gravel trap, heading to pit lane on Lap 18 to replace the flat-spotted front left.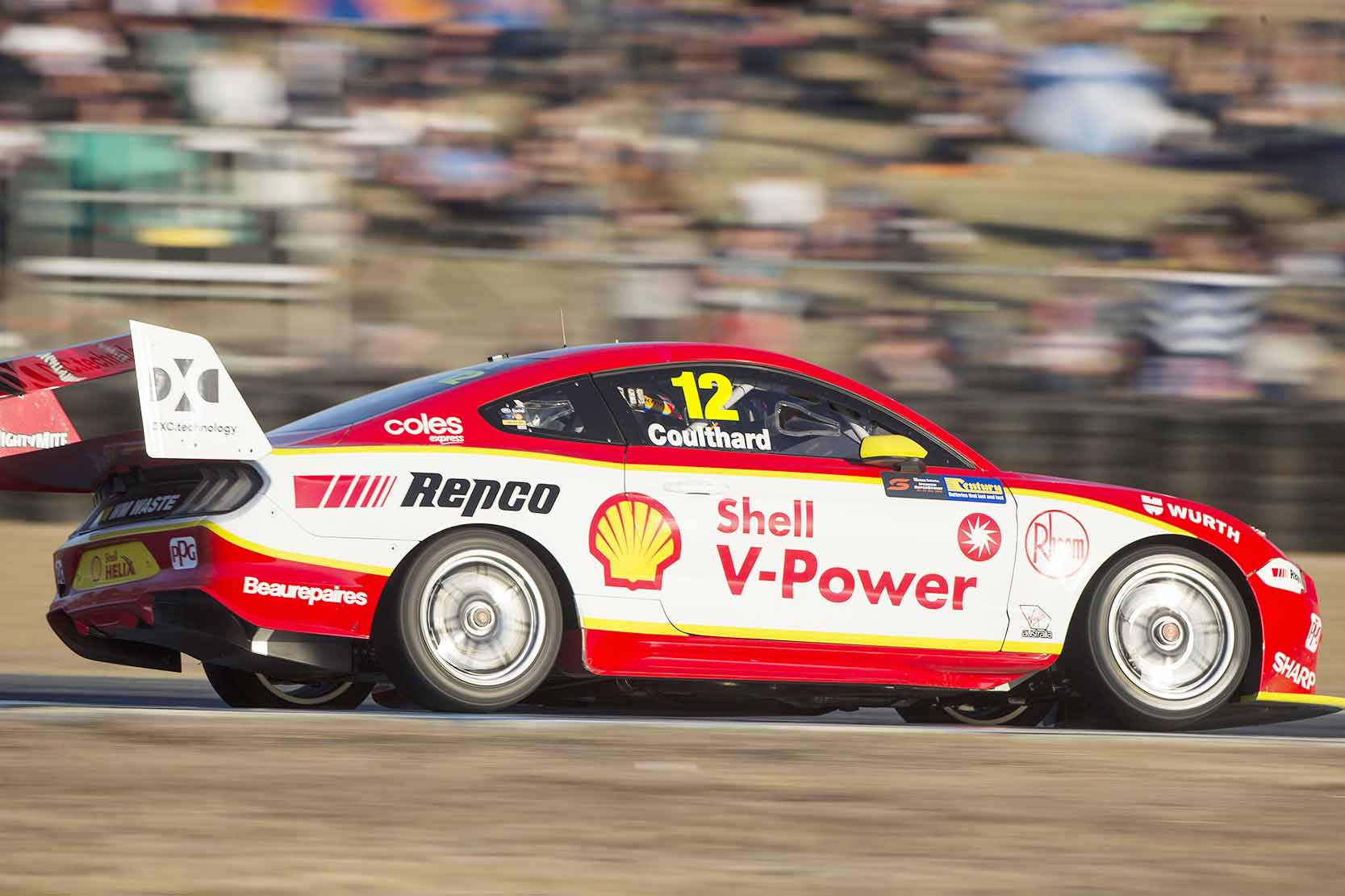 He came out in p20, and then worked hard across the closing laps to move forward. Despite fighting continuing brake issues, and hard battles through the mid-pack he earned himself a 10th place finish. He remains second in the points, and is now 176 points in front of Shane van Gisbergen. The team's lead in the Teams' points is 814 points over Triple Eight.

Coulthard commented on Race 19, "We went to what we started with set-up wise when we rolled out of the truck yesterday for qualifying, which wasn't ideal not really knowing what I had under me. I ending up in the Top 10 wasn't too bad considering. We got a good start, and I had the thread the needle through a few cars early, but it was just one of those days. Had some good battles coming through the pack, they battle hard back there! I haven't had to pass too many cars this year, so today I was brushing up on those skills. Tomorrow is a new day, and I've got a great team behind me. We'll get our heads around it."

McLaughlin added, "We a bit of a struggle there. Once we dropped back a little at the start, we made it harder for ourselves as the front tyres get a bit hot when you're following people. Our car definitely wasn't as good following as it is in clear air, so we have something to work on. It wasn't too bad, considering we had a bad stop and to still finish fourth is pretty good. Jamie was really fast, it was good battling with him in Will. That's what it's all about. We'll sort it out overnight and have a good go at it tomorrow. We win together and lose together, and this is a strong team. We will bounce back."

Race 20

Fabian Coulthard - No. 12 Shell V-Power Racing Ford

Practice 4 – 11th (Fastest Lap: 1m09.0813s)
Qualifying – 11th (Fastest Lap: 1m09.0900s)
Race 20 – 18th (Fastest Lap: 1m10.5288s)

Scott McLaughlin - No. 17 Shell V-Power Racing Ford

Practice 4 – 1st (Fastest Lap: 1m08.3985s – new qualifying record)
Qualifying – 1st (Fastest Lap: 1m08.6081s)
Race 20 – 1st (Fastest Lap: 1m09.6229s – new race record)

Scott McLaughlin has bounced back from a self-described 'average' day yesterday to take pole and a fantastic race win at his home track, Queensland Raceway.

Having been off the podium since Saturday in Townsville, McLaughlin was determined to make amends and rekindle the rich vein of form that he has enjoyed in 2019.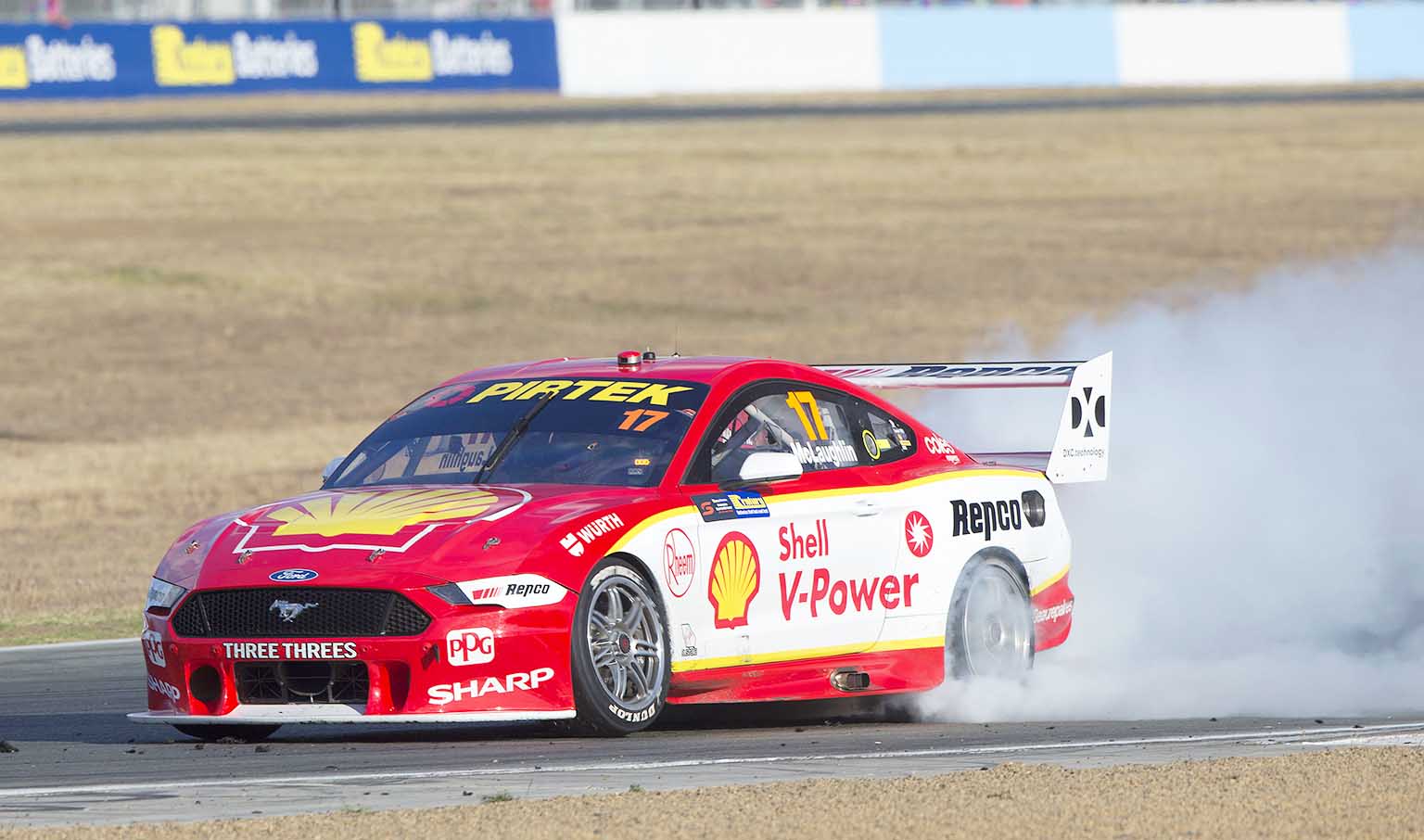 The pole was his 13th of the year, while the win was number 14 which – when combined with the two wins for Fabian Coulthard and one for Chaz Mostert – sealed the 2019 Supercars Manufacturers title for Ford and the new-for-2019 Mustang.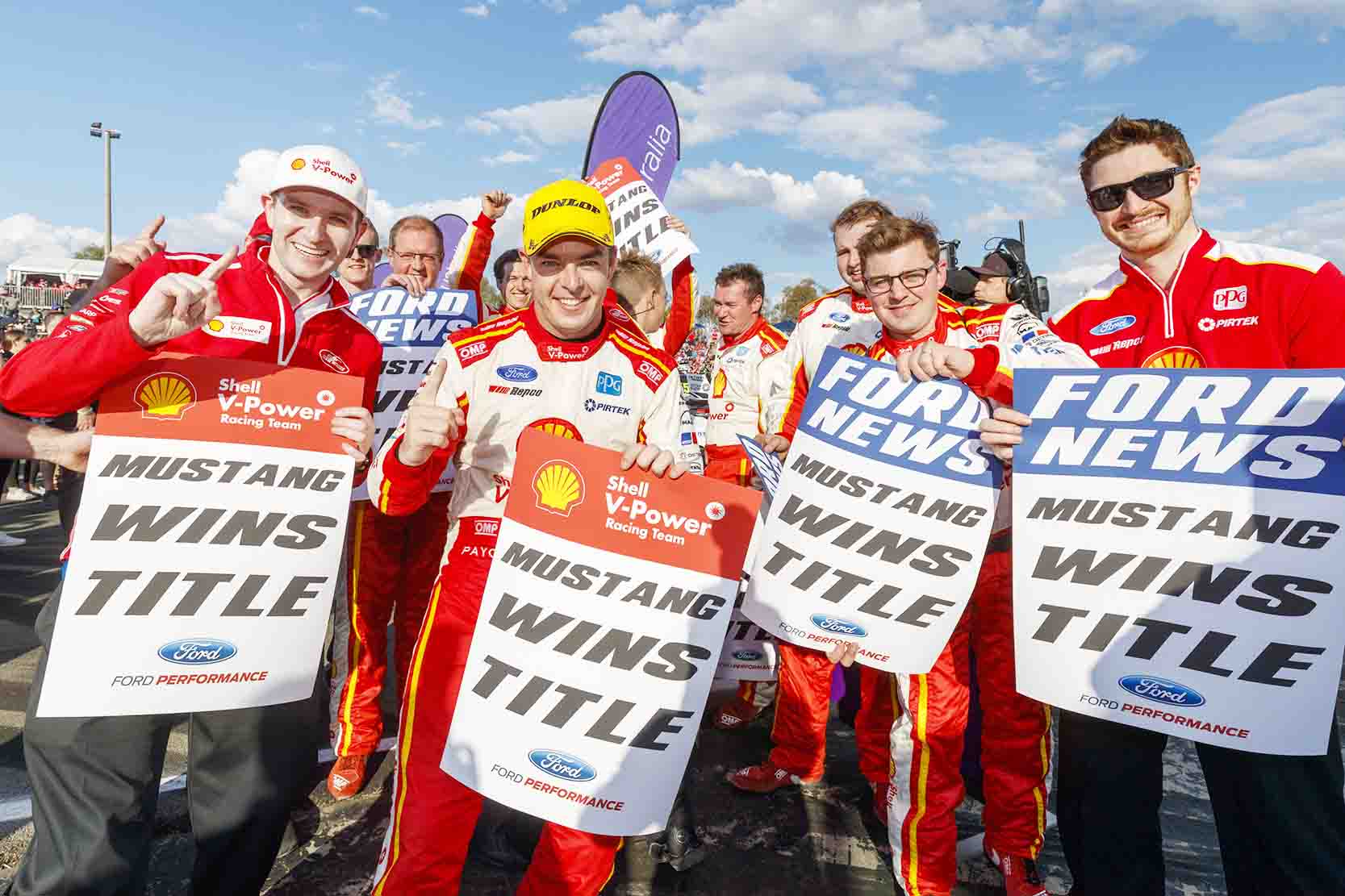 McLaughlin led the race essentially from start to finish, running as effective leader during the pit stop cycles. He got a solid start off the front row alongside Chaz Mostert, battling his fellow Mustang driver through Turn 1 and Turn 2 before pulling ahead down the back straight on the opening lap.

He was pushed hard by Triple Eight driver Shane van Gisbergen, who raced McLaughlin hard to the flag, only 0.7-seconds behind him. McLaughlin's points lead is now 433 over teammate Coulthard.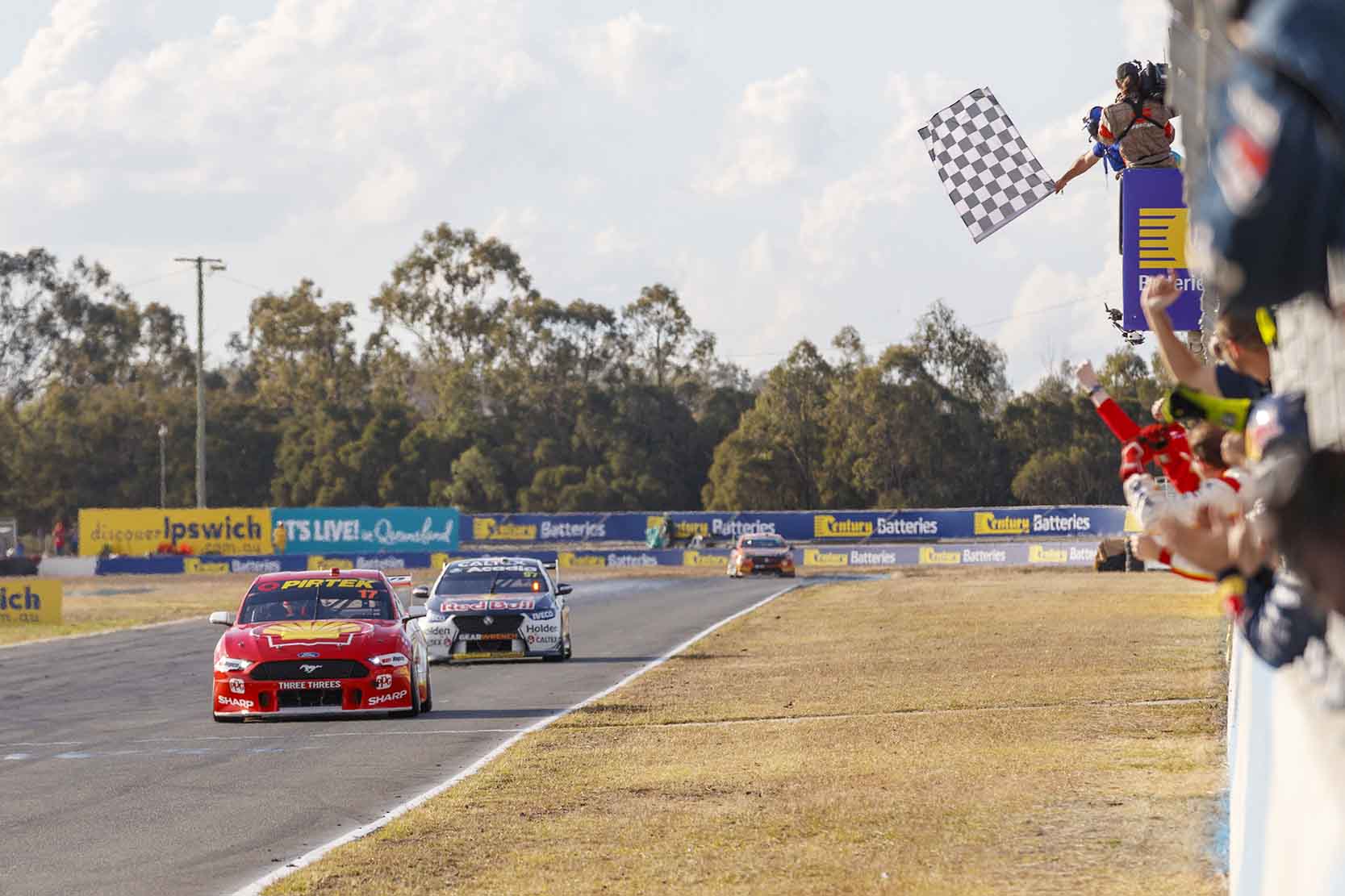 Fabian Coulthard had a tough day, qualifying 11th before battling in the mid-pack during the opening stint of the race. He came together with Anton de Pasquale at Turn 4 on lap nine, ending up on the in-field dirt. He returned to the track in last place, and then had to consolidate and minimise the damage.

He ended the race 18th, and remains second, 87 points clear of Van Gisbergen in third. The Team's points lead is now 757 over Triple Eight.

Coulthard reflected, "I'd like to know where Lady Luck is at, because she sure isn't with me! This weekend has been far from ideal for us, and when you struggle for outright pace it makes everything harder. Qualifying in the pack means you're going to get caught up in incidents, and that's what happened today. Getting turned around and being last, before having to work hard to get back to 18th isn't the best result, but it's what we could manage today. We're still second in the championship, and now have a month off to think about it before the next race at The Bend."

McLaughlin continued, "We had to work hard for that one. Shane pushed me the whole way, he never gives up and just kept coming. The car didn't feel nice today, it didn't want to turn and I could see his car was working really nicely so I'm really happy to have taken that one. I just want to keep building my lead in the championship. I am very lucky I get to drive a car like this and want to make the most of it. We've got a bit of time off now before we head to The Bend, so we'll get to enjoy this a bit."