News
2019 Recap of Winton SuperSprint
Race 13

Fabian Coulthard - No. 12 Shell V-Power Racing Ford

Practice 1 – 14th (Fastest Lap: 1m20.8981s)
Qualifying – 2nd (Fastest Lap: 1m20.8919s)
Race 13 – 15th (Fastest Lap: 1m20.5152s)

Scott McLaughlin - No. 17 Shell V-Power Racing Ford

Practice 1 – 2nd (Fastest Lap: 1m19.8877s)
Qualifying – 5th (Fastest Lap: 1m21.3879s)
Race 13 – 1st (Fastest Lap: 1m20.2031s - fastest lap of the race)

Following an action-packed qualifying session, Race 13 began with Fabian Coulthard starting from the front row of the grid, with Scott McLaughlin close behind in fifth.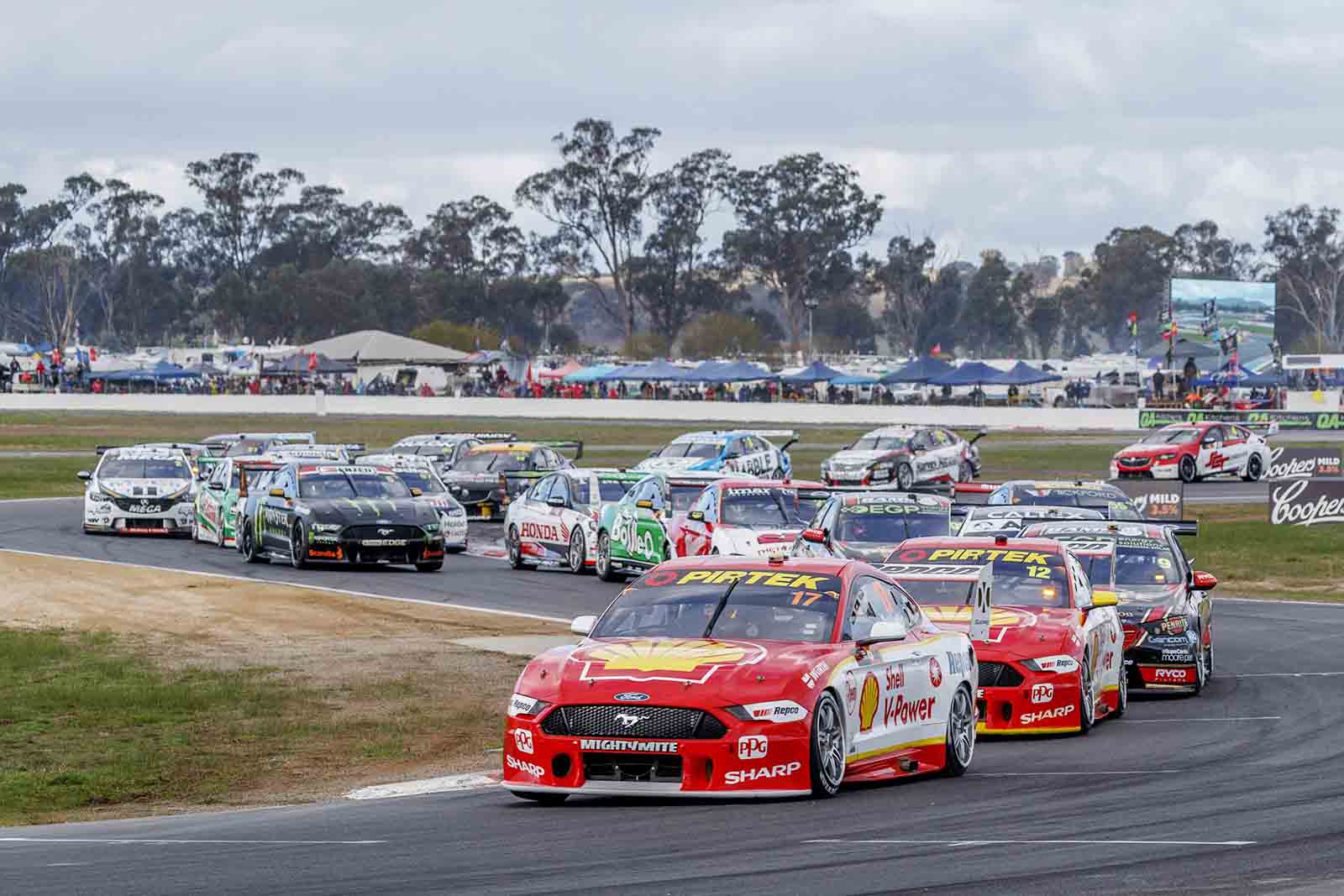 A chaotic rush in the opener saw Coulthard take the lead from pole-sitter Mostert before running wide at Turn 3. Coulthard then joined the quick-starting McLaughlin side-by-side through the windy Turn 5, making slight contact that sent them both off the track.

Coulthard then re-joined at the back of the pack, while McLaughlin swept across the field to re-enter between Turns 7 and 8, in third position. The incident was reviewed by the stewards, with Coulthard receiving a 15-second time penalty. McLaughlin was safe from any penalties, based on the driver's briefing notes which stated that cars had to re-join the circuit before the Turn 9 flag point.

Coulthard served his time penalty at this pit stop, which further pushed him down the standings forcing him to initiate a recovery drive to salvage a result.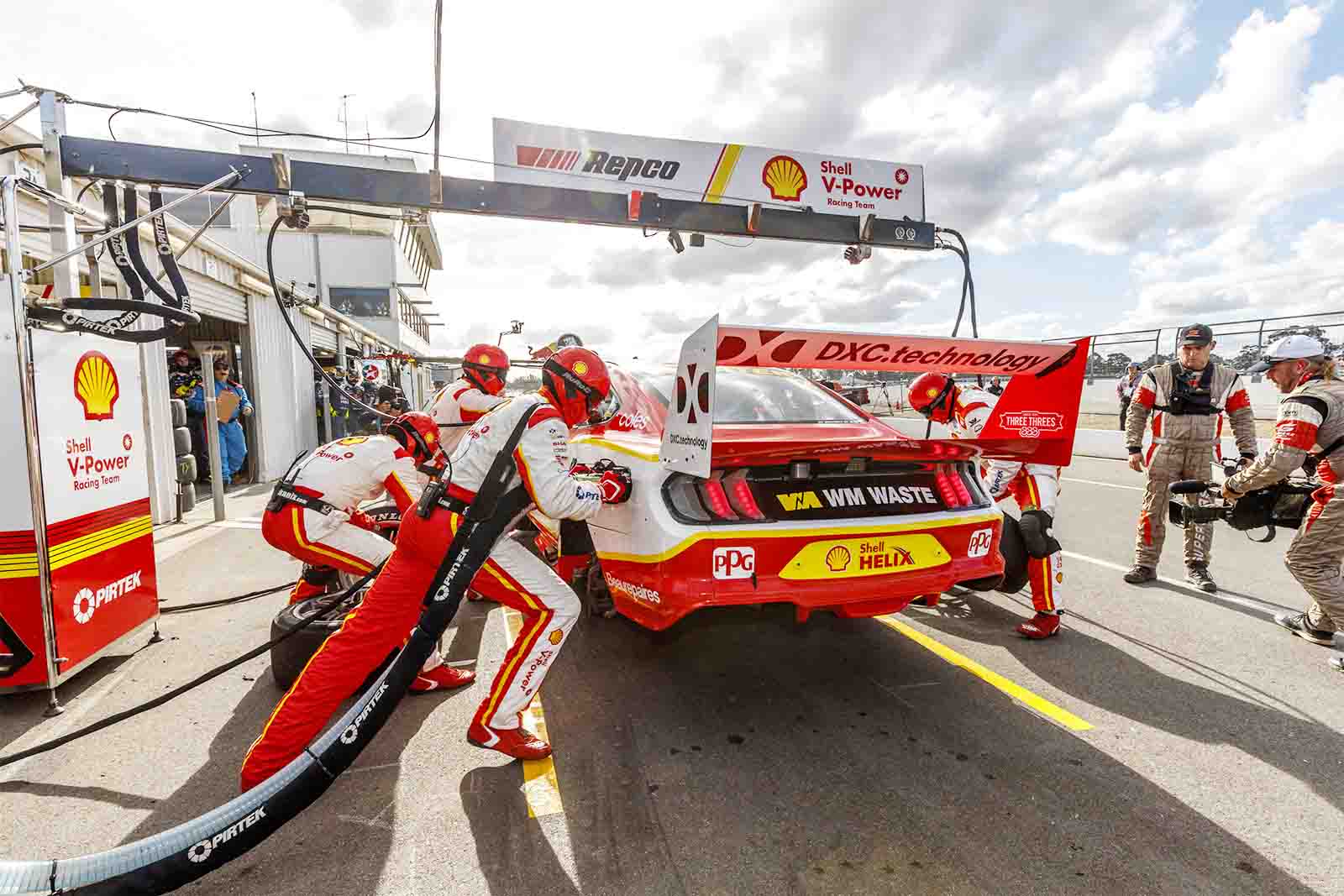 McLaughlin drove well across the race to place himself in the winning position, coming out in the final showdown in the lead once all cars had gone through their last pit.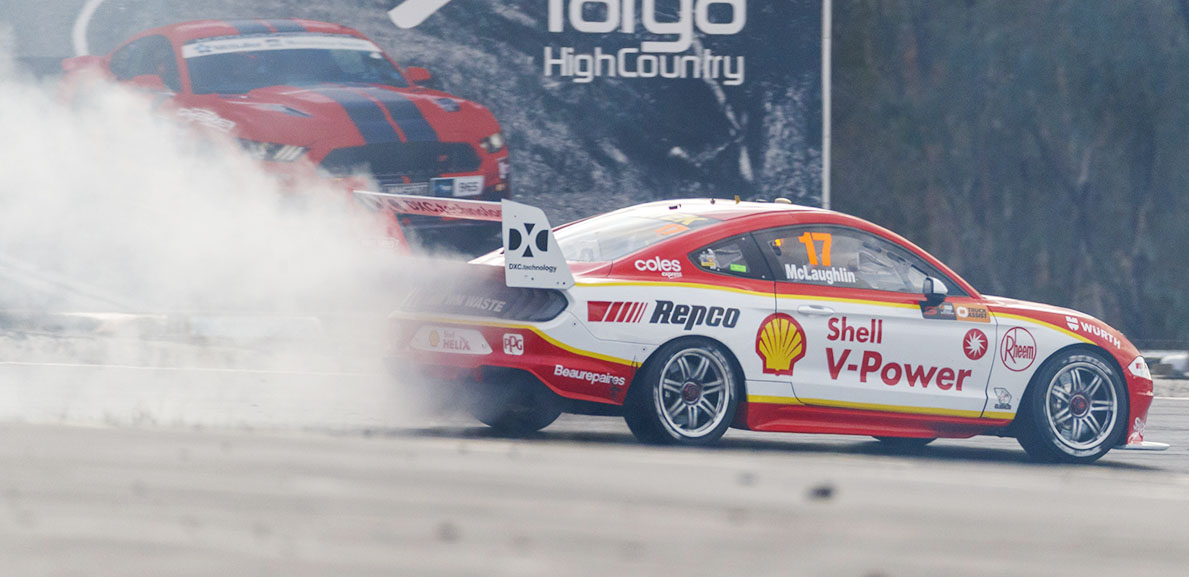 Coulthard delivered an impressive drive to recover from his incident, finishing the race in 15th position, salvaging a reasonable result after what proved to be an eventful race, allowing him to keep his 2nd place in the Drivers' Championship points table.

McLaughlin secured his 9th win of the 2019 season, further extending his points lead to 232 points over Coulthard, who maintains 2nd and who is 129 points ahead of Shane van Gisbergen.

DJR Team Penske continues to lead the Teams' Championship points by 586 over Triple Eight Race Engineering.

Coulthard said of the event, "I think when you can replay moments over and over you can get a much better analysis of things, but we as drivers operate in an environment where you have to make decisions in split seconds. We have to make decisions in those moments, and sometimes if you could hit the rewind button, you would. You never want to hit your teammate, and I've put my hand up to apologise. Our policy is that we don't hit each other, and today I broke that policy. The good news is that we have a fast car, we're a great team and we'll be back to fight again tomorrow."

McLaughlin went on to say, "That was a full-on race. I got a good start and got to the racing line. The seas pretty much parted for me all the way to Turn 4 and I got around the outside of Fabian and then we came together at Turn 5, and I was off and across the grass. We've talked about it, and it's all good – no hard feelings. We're professionals, and we're ready to go again tomorrow. It was a split-second decision, not something we want to see but we recovered well in the end. I'm just stoked to take another win, this season is going incredibly well for our team. Hopefully we can get both cars back up there again tomorrow."

Race 14

Fabian Coulthard - No. 12 Shell V-Power Racing Ford

Practice 2 – 3rd (Fastest Lap: 1m19.1155s)
Qualifying – 2nd (Fastest Lap: 1m19.0520s)
Race 14 – 2nd (Fastest Lap: 1m20.1952s)

Scott McLaughlin - No. 17 Shell V-Power Racing Ford

Practice 2 – 1st (Fastest Lap: 1m18.9202s)
Qualifying – 1st (Fastest Lap: 1m18.5233s - New Lap Record)
Race 14 – 1st (Fastest Lap: 1m20.0718s - fastest lap of the race)

The DJR Team Penske members started with flair on Sunday in Winton. The boys started with an impressive front row lockout, secured from qualifying.

Race 14 started off strongly with both DJR cars coming swiftly off-the-line, McLaughlin in front, with Coulthard closely behind in second. Both cars were soon more than a second clear of third place and were now lapping in the low 1m20s bracket across the opening laps. McLaughlin set a 1m20.0718 on Lap 5, which turned out to be the fastest lap of the race.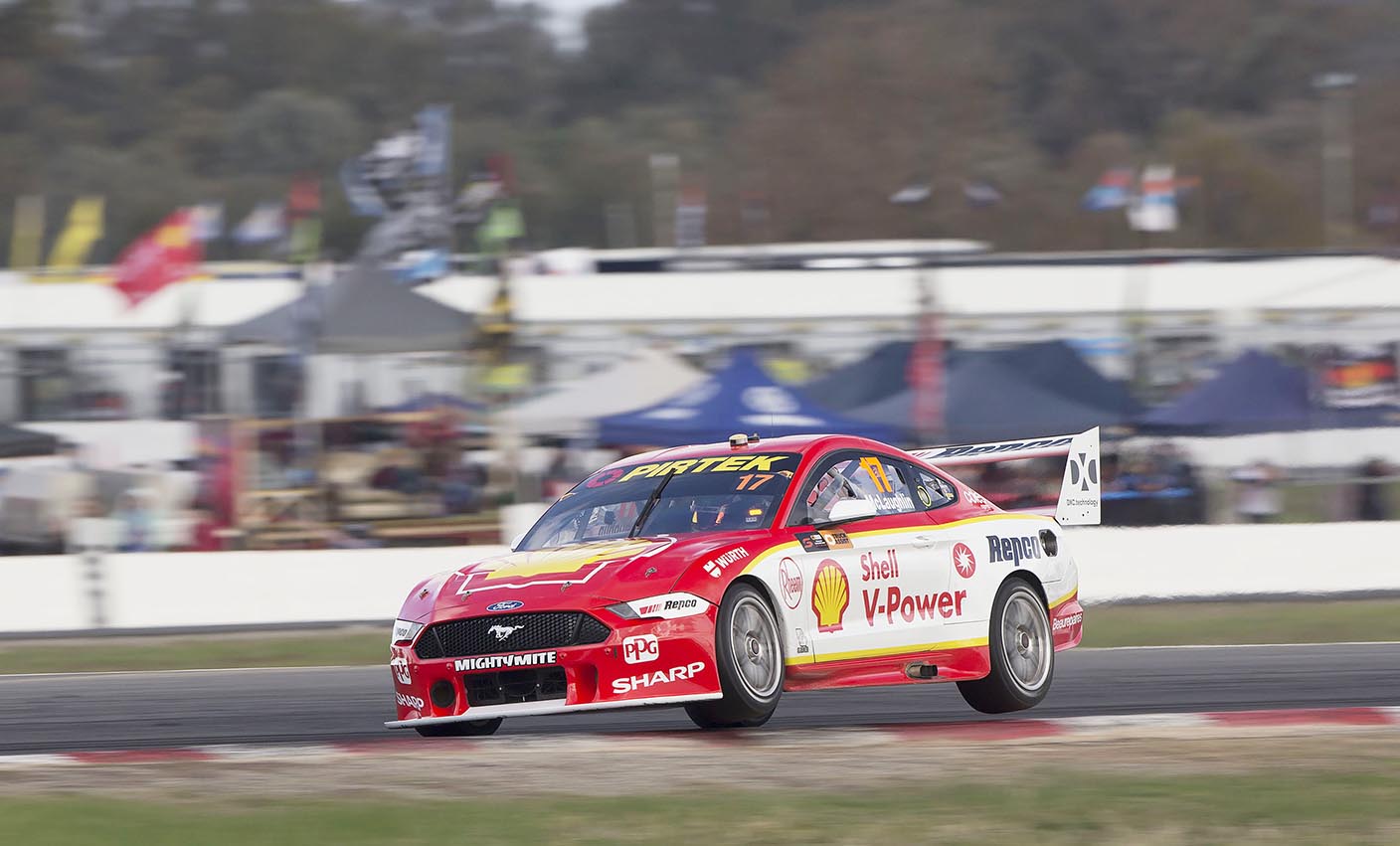 McLaughlin and Coulthard developed a healthy lead throughout the opening stint, until their first pit stops. Slick stops and good strategy saw them towards the back of the new frontrunners a few laps later, as the rest of the field completed their first stops.

Coulthard went for his final stop on Lap 36 before proceeding with a steady pace in order to maintain tyre life across the long 31-lap stretch to the flag.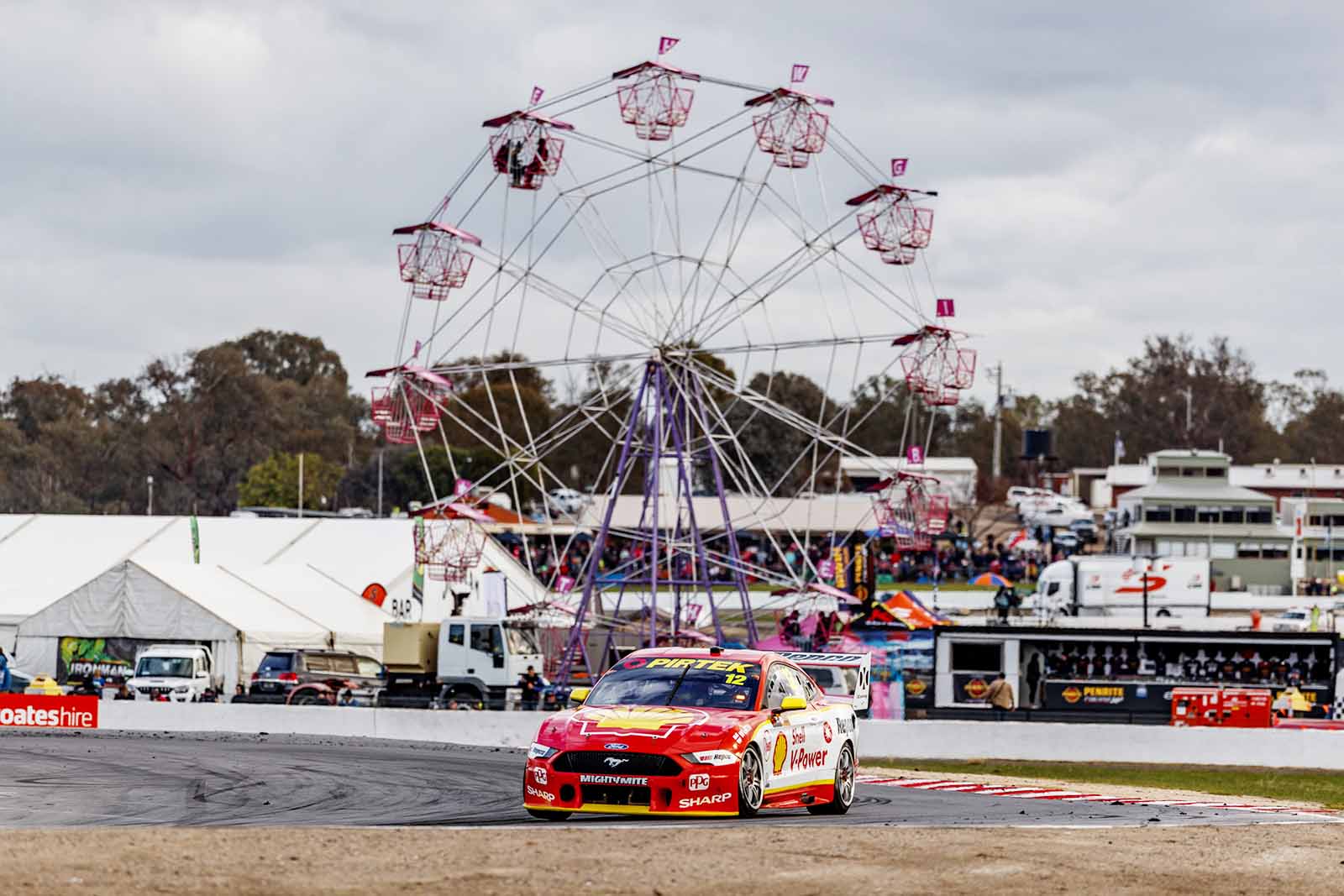 McLaughlin was the last car to enter pit lane for his second stop, having formed an almost minute-long lead ahead of the pack. DJR Team Penske delivered a very slick stop, and McLaughlin then re-joined the race in the lead, 7 seconds in front of Coulthard.

The only visible threat to victory was a Safety Car with 9 laps to go, which came in for the purpose of rescuing a stranded Will Davison broken down at Turn 5. Although some teams chose to take fresh tyres, both DJR Mustangs kept going with their existing tyres.

The restart came with 6 laps left to run, with Scott and Fabian able to keep position and carve a small gap between third-placed Whincup.

When the chequered flag came down, McLaughlin took his 10th win of 2019, officially marking his most successful season of his career to date. Coulthard crossed the finish line in second, welcoming DJR's sixth 1-2 finish of the 2019 season.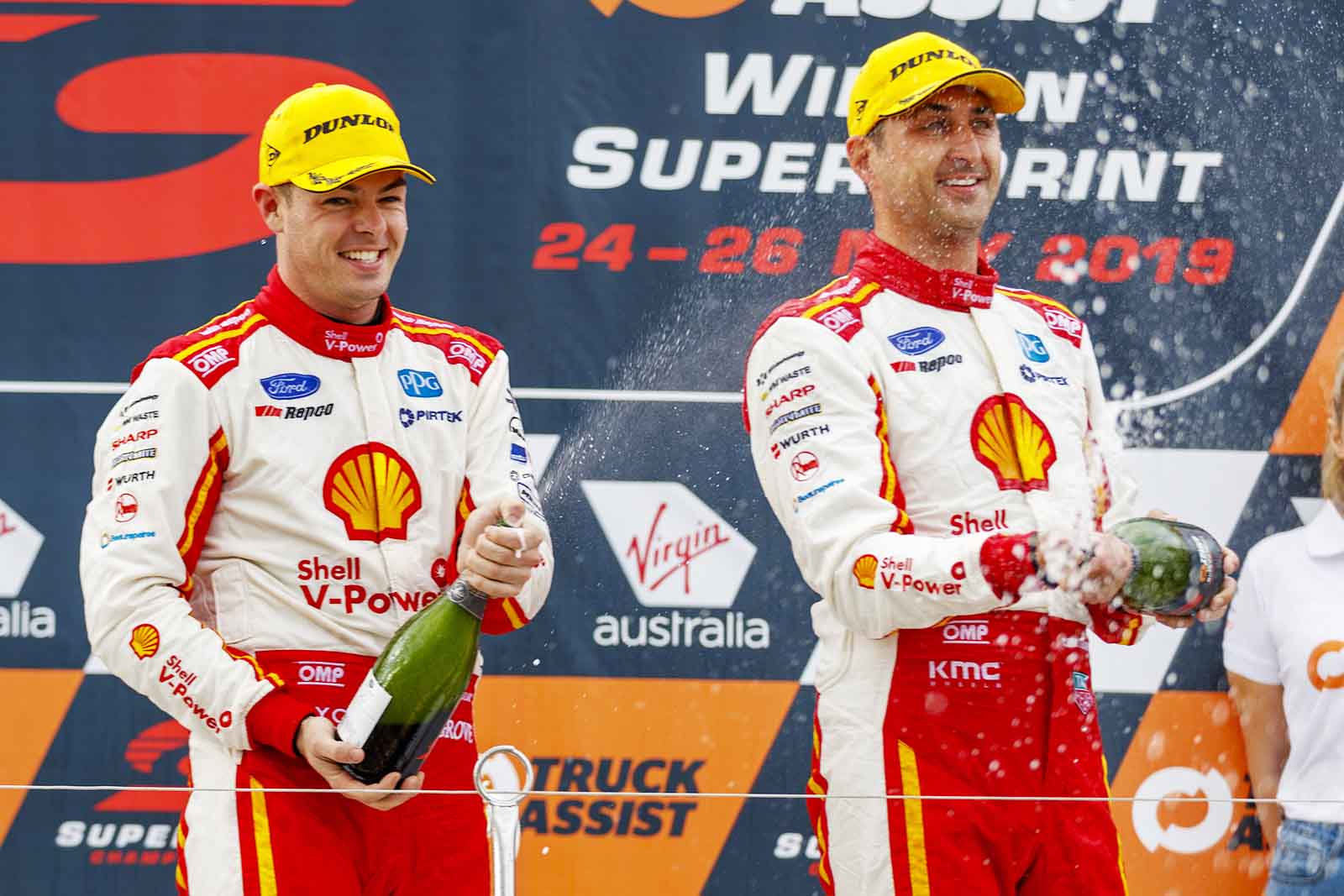 McLaughlin continues to be on top in the Drivers' Championship with 244 points over Coulthard. Coulthard is 171 points in front of third-placed Shane van Gisbergen. In the Teams' Championship, DJR Team Penske leads Triple Eight by 649 points.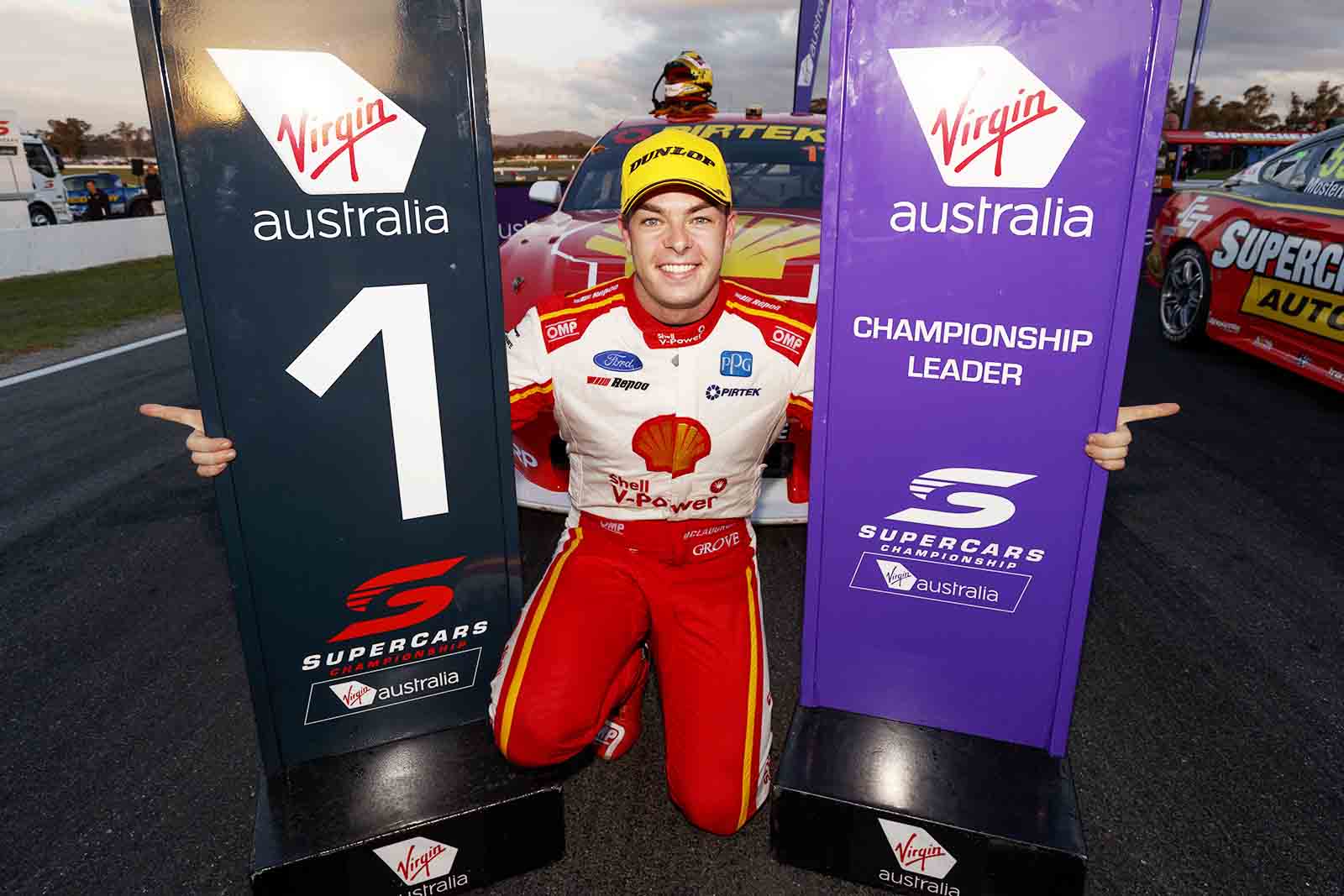 Coulthard spoke of the event, "Today was a good day. Obviously yesterday didn't go to plan, but we don't look to the past we look at the future. We're just going into each race, and taking it as it comes. We focus on our execution, taking plenty of points in each race and hopefully come November we will be in contention for the championship. We have a very competitive team, and we go to every race wanting to win. That is completely the mentality in our team, and that's why we're succeeding. Everyone is pulling in the same direction."

McLaughlin went on to say, "I am really proud of everyone in the team for taking another one-two today. We're executing so well, and both Fabian and I are really enjoying getting in the cars and having a go. We are so motivated to keep this momentum up, and taking things race by race. It's awesome knowing that we can roll out competitively at every race. That was win number 10 for 2019, but hopefully it isn't the last one."