News
Johnson - TCM Leader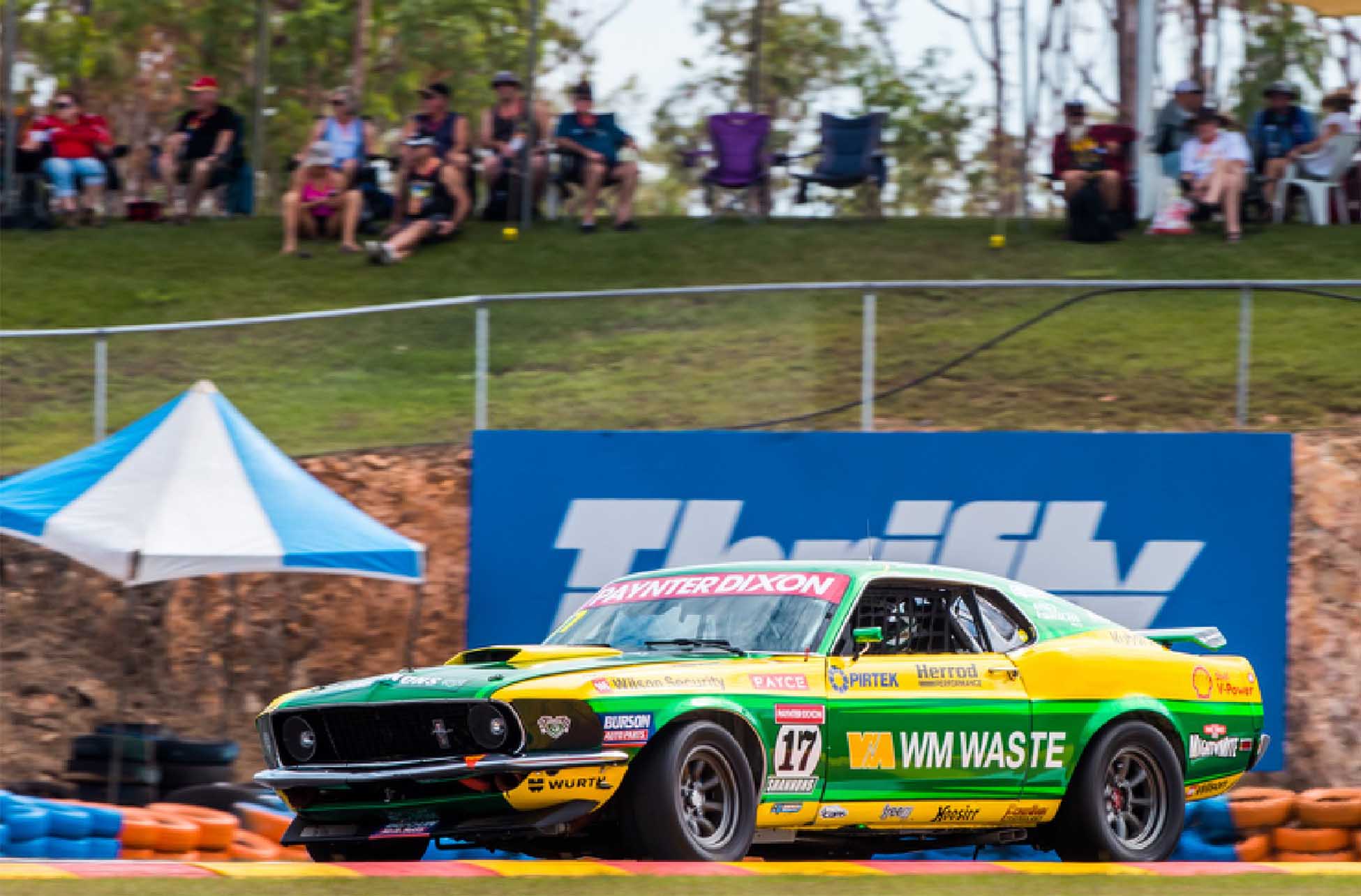 STEVE JOHNSON, of PIRTEK-backed DJR Team Penske and son of Dick Johnson, has charged to the top of the Paynter Dixon Touring Car Masters standings thanks to a victory in Race 10 of the 2018 series, while Mark King returned to the winners list with a stirring win in the Domestic TCM Trophy Race earlier in the day at Hidden Valley.
Johnson's lights-to-flag win came at the expense of fellow front-row starter and closest title rival, John Bowe, who was turned around on the opening lap of race 10 as the field rushed into turn one. The multi-car drama left several cars battered and bruised, with Bowe amongst them. The former series champion recovered to seventh place at the end of 10th race, however could only watch as Johnson streaked away in front to take his seventh race win of the season.
STEVEN JOHNSON has claimed his own slice of Paynter Dixon Touring Car Masters history, sweeping round four of the championship at Hidden Valley to become the first driver to win four consecutive rounds at the same venue. The WM Waste Management Ford Mustang driver claimed the Shannons Thunder in the Valley event with a strong performance across the eleventh and twelfth races of the season to win the Darwin event for the fourth straight year.
Johnson won race 11 of the year on Sunday morning and then followed Bowe home in the finale' to take the round overall, with Chevrolet Camaro driver Adam Bressington second overall and Bowe third. It's the first time any driver has won four consecutive rounds at any venue currently or previously on the TCM schedule. It also ensures Johnson – the defending champion – takes a handy points lead into the next round of the series in Townsville later in July.
Johnson won race 11 of the series with a measured drive to win early on Sunday afternoon, while Bowe stormed to second place between his old rival. He gradually closed the margin to Johnson in the closing laps however was unable to really challenge the eventual winner.

Race 12 saw Johnson and Bowe lead the field into the first corner, Bowe again committing to the outside and grabbing the lead away from Johnson. He pushed hard early in the race to establish a handy, if narrow margin, and ultimately edged away to win by just under eight seconds. Johnson finished a safe second in the knowledge that he didn't need to win the race to take the overall round trophy.
LEADERBOARD
Outright
1. Steve Johnson --- 804 pts
2. John Bowe --- 783 pts
3. Adam Bressington --- 647 pts
4. Cameron Tilley --- 615 pts
5. Jason Gomersall --- 600 pts
ProMaster
1. Steven Johnson --- 804 pts