News
Recap of 2017 Pirtek Enduro Cup
On Sunday 22nd of October, Chaz Mostert and Steve Owen won the 2017 Pirtek Enduro Cup after finishing 7th in the final race of the Enduro Cup leg – Race 22 of the Vodafone Gold Coast 600.
A day earlier the Prodrive Racing Australia pair made a comeback win in Race 21, earning them top points to help them secure the Pirtek Enduro Cup and marking them as the first ever Ford winners of the prestigious cup.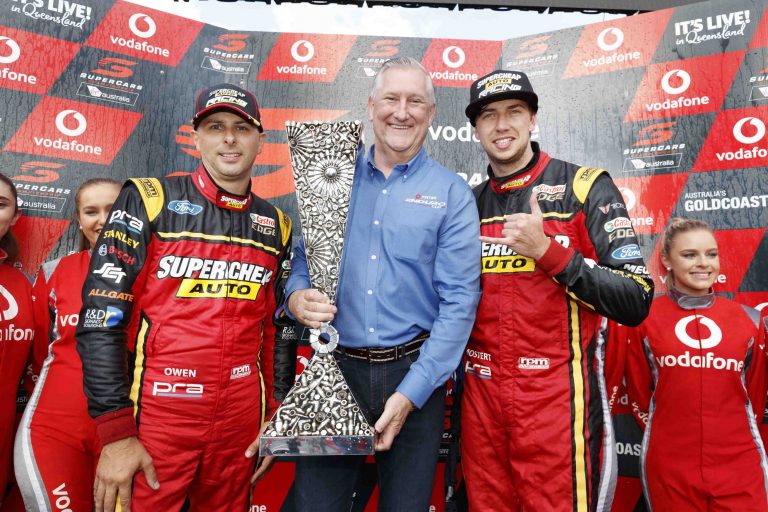 Mostert/Owen ended their Enduro Cup campaign 48 points clear of the closest competition, Fabian Coulthard and Tony D'Alberto of DJR Team Penske – who were strong contenders for the cup having held the leading position in the points table following the Supercheap Auto Bathurst 1000.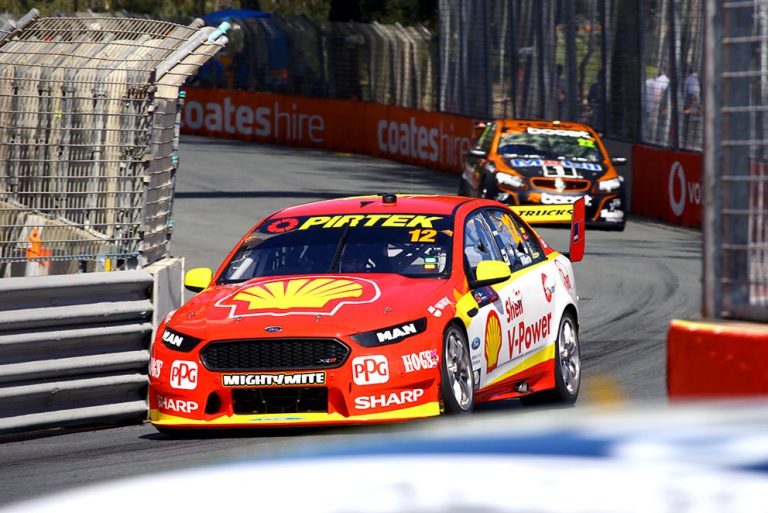 The duo behind the #12 DJR Team Penske Falcon earned an honourable runners-up in the competition for the cup, despite finishing 9th in the final race. This was due to Sandown 500 winners Cameron Waters and Richie Stanaway, who ended Race 22 two laps off the pace in 21st position. Stanaway had acquired steering damage on Lap 34 during his hit with Craig Lowndes as he was trying to pass for 3rd. Waters/Stanaway placed 3rd in the Pirtek Enduro Cup, making it a Prodrive one-three finish.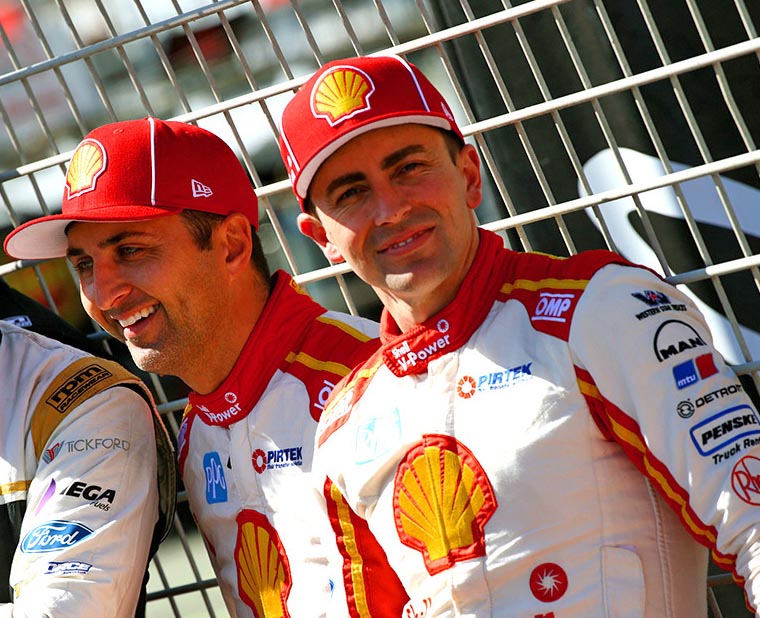 Talking to Speedcafe.com, Mostert said: "When you get to go home on Sunday night at the end of Gold Coast and have that cup, you obviously know you've had a pretty consistent Enduro Cup campaign as a team, so it's awesome to get that. We came close in 2014 with it when we won at Bathurst, come up second in then, but it's awesome to have a cup this year already before the end of the year."

Owen, an Enduro co-driver for Prodrive since 2013, mentioned that the trophy was a special reward for the hired guns of the three endurance events: "For us it's like the enduro drivers' world championship, so it's good," he laughed. He continued, "It's a long campaign even for three races because they're three long races. It's sometimes a bit of a tortoise and hare type of approach and I'm definitely the tortoise but I keep bringing it back. It's good to have won the cup."

All was not well, however, as Race 22 proved somewhat challenging for the Enduro Cup-winning duo, as they were not able to transfer their winning form from a day earlier in Race 21. They finished their efforts in 7th position, having stayed in 6th for a while before being passed by team-mate Dean Canto on Lap 21.

Once the first round of pit stops came to an end Mostert was in 8th and only moved up slightly by one position to 7th, during the final round of stops. Difficulties fully filling the car meant that fuel needed to be saved as best possible, contributing to Mostert's stay in 7th until the finish. Mostert explained, "I think we were just a bit too far back by the time we pitted, after the first ones [pit stops], we fell back down the order. There were snippets of great pace out there at times during stints, [but] it wasn't across the whole stint. Towards the end we had another issue going on with some pit stop stuff, so just didn't quite have the pace towards the end."

Amidst all the drama and frustration, for the fourth time in the 5-year history of the Pirtek Enduro Cup, there were four different race winning cars.