News
Supercars launches PIRTEK Pit Stop Challenge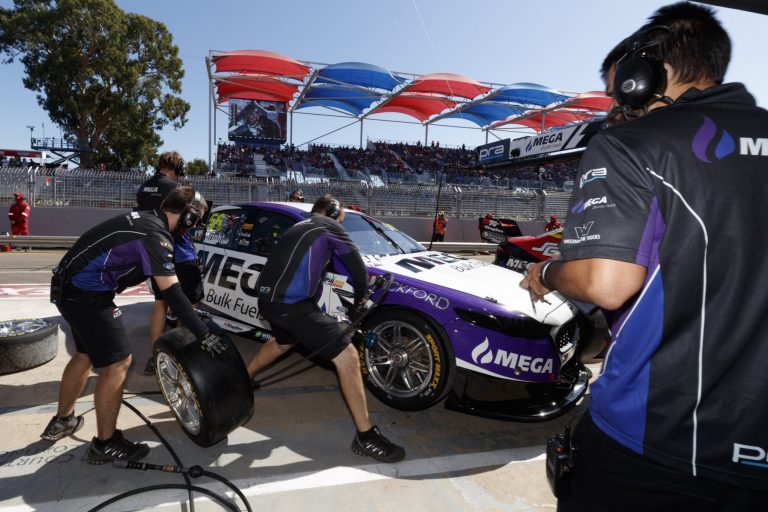 Virgin Australia Supercars Championship pit crews have even more incentive to get their drivers back on track in record time with the introduction of the 2017 PIRTEK Pit Stop Challenge.

The PIRTEK Pit Stop Challenge will run across six events from March to September, with qualifying ending prior to the PIRTEK Enduro Cup. Pit stops during races are timed and a leader board published on Supercars.com.

Times will be recorded from pit stops required at this year's SuperSprint events, where it is compulsory for all drivers to stop for a minimum two-tyre change.

The fastest teams at each event will receive a score of 26, while the slowest team will receive a score of one point.

Following the completion of the sixth event, the Red Rooster Sydney SuperSprint, the top four pit crew teams will compete for the top prize of $25,000 live on Foxtel in the lead-up to the Supercheap Auto Bathurst 1000.

Supercars General Manager – Commercial, Jamie Black, says the PIRTEK Pit Stop Challenge is a great new initiative that will give fans a new competition to support their teams through the year.

"Everyone wants their team to deliver the fastest stops and this challenge will show fans just how quick their teams are compared to everyone else," Black said.

Mark Devitt from PIRTEK Fluid Systems Pty Ltd says today's announcement continues the long relationship PIRTEK has with Virgin Australia Supercars Championship.

"We are proud to be the naming rights sponsor of the new PIRTEK Pit Stop Challenge that will reward teams for being the toughest and fastest at the all-important pit stops," Devitt said.

"With our ongoing commitment to Supercars and the PIRTEK Enduro Cup, we look forward to extra attention being shown to pit stops.

"A pit stop sees the high pressure sport utilising many of the super tough products that Pirtek provides including hoses, adaptors and couplings that need to stand up to the huge demands placed on them by the Pit Crew Teams.

"We wish all the teams well and look forward to the grand final on live television during the Supercheap Auto Bathurst 1000 on the Friday night."

The PIRTEK Pit Stop Challenge will commence at the first SuperSprint event, the Tyrepower Tasmania SuperSprint from 7-9 April.
SUPERCARS PIRTEK PIT STOP CHALLENGE 2017 SCHEDULE:
• Race 3 – Tyrepower Tasmania SuperSprint, 7-9 April
• Race 7 – Perth SuperSprint, 5-7 May
• Race 9 – Winton SuperSprint, 19-21 May
• Race 11 – CrownBet Darwin Triple Crown, 16-18 June
• Race 15 – Coates Hire Ipswich SuperSprint, 28-30 July
• Race 17 – Red Rooster Sydney SuperSprint, 18-20 August