News
Recap of Coates Hire Ipswich SuperSprint for Shell V-Power Racing Team & PIRTEK Pit Stop Challenge
On Saturday, Coulthard started the day well in final practice, ending the session third fastest right behind his teammate McLaughlin. Qualifying didn't go to plan, and whilst only three-tenths back from pole, he would start the race from 14th on the grid. The team created a sensational strategy for the race and Fabian executed a stellar recovery drive to finish the 120km race in 6th place, and continue to sit third in the points. McLaughlin spent the day at the top of the timesheets today, across Practice, Qualifying and the Race. He took his 10th pole position of 2017 in qualifying – continuing a 13-race streak starting from the front row – before going on to take his 6th win of the year. He lost the lead to category veteran Craig Lowndes off the start, but regained it on Lap 3. He lost it briefly during the pit stops, only to again pass Lowndes and then never be headed to the finish of the race. He now sits 111 points ahead of Jamie Whincup in the Championship.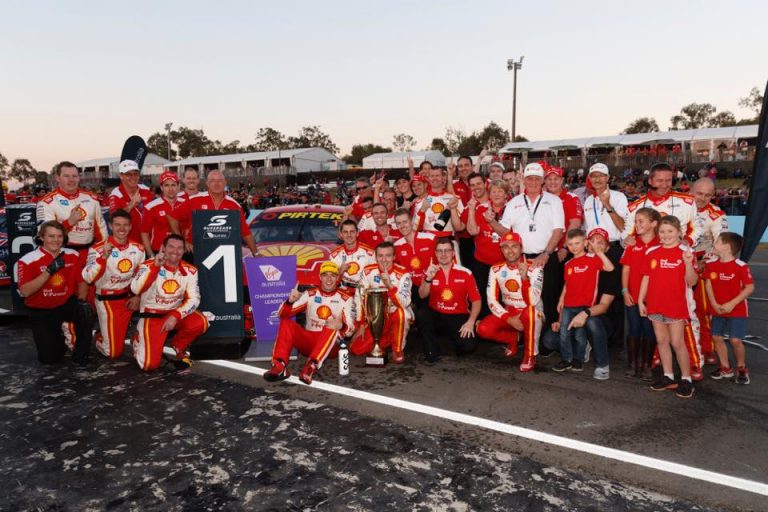 Sunday saw Coulthard have a much better run, with a strong lap in qualifying that saw him start the race from fourth on the grid. He had a good start and got past teammate McLaughlin, racing in third position until the first pit stops. Following the stops, he rejoined fifth and got up to fourth after passing Nick Percat in the last stint. Following a late race re-start he was chased down and passed by Shane van Gisbergen on fresher tyres, and finished the race fifth. He remains third in the Championship heading to the next event in Sydney in three weeks. McLaughlin took his 11th pole of 2017, and the 28th of his career in qualifying this morning with a record setting effort. He is now equal with Team Owner and Hall of Famer Dick Johnson on the all-time pole list. He had a slow start to the race, and slipped into fourth position for the first stint of the race behind teammate Coulthard. He exited from his first stop into third place, which he held until late in the second stint when he passed Whincup to take second position. He tried to go with Mostert off the late race restart, but was then forced to defend against a charging Shane van Gisbergen to finish second. He has extended his Championship lead to 129 points, with only one sprint event remaining before the start of the PIRTEK Enduro Cup.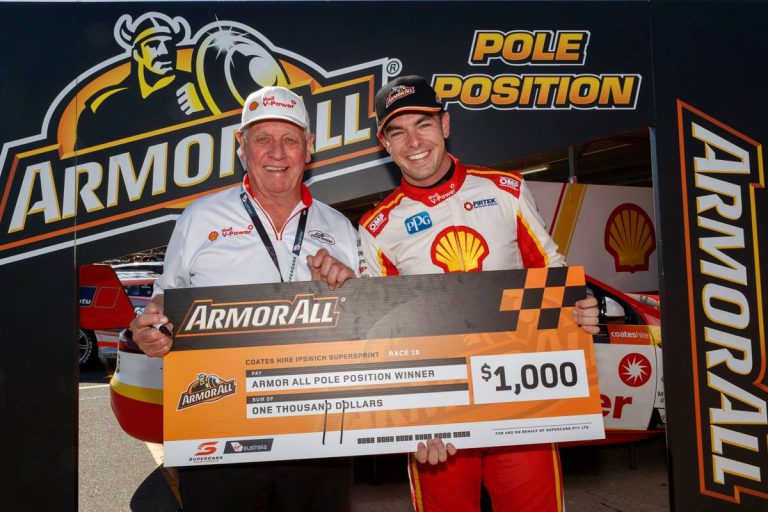 After the weekend, Shell V-Power Racing Team remains at the top of the Team Championship Leaderboard. Scott Mclaughlin and Fabian Coulthard also remain in their Driver Championship Leaderboard positions of 1st & 3rd.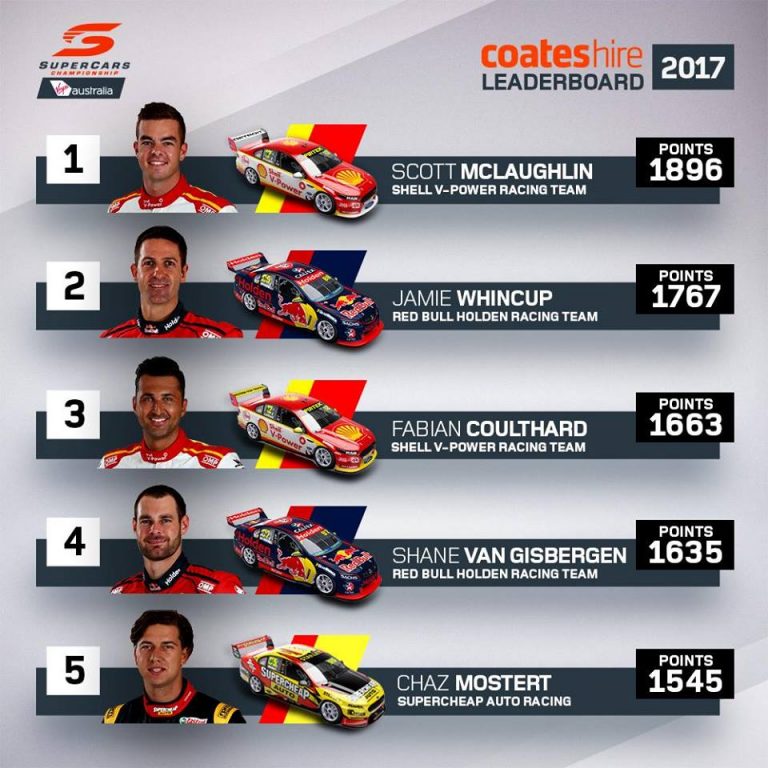 The PIRTEK Pit Stop Challenge saw Freightliner racing come out on top after the following results from Saturday's race: