About
St Vincent's Hospital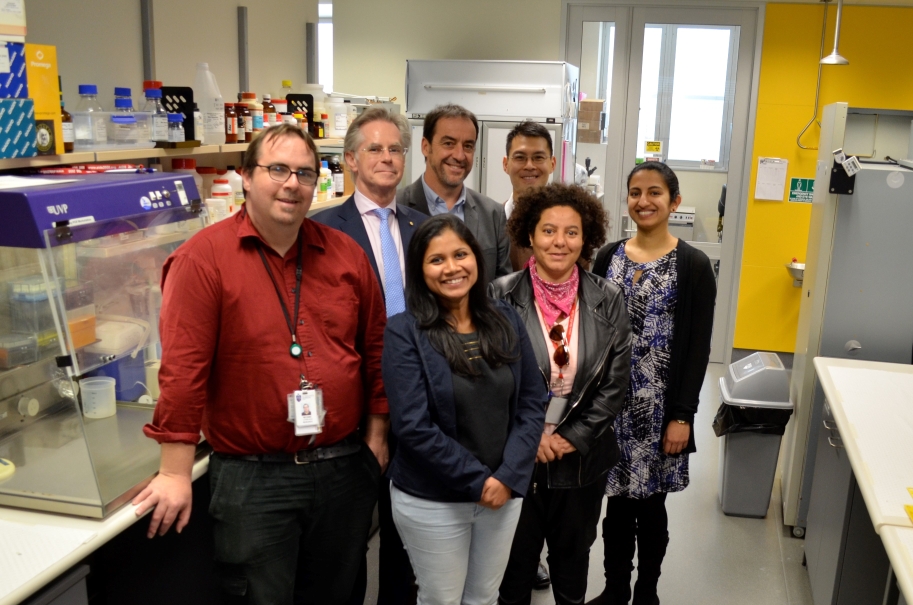 One of PIRTEK's major charity focuses is on raising funds for the Peter Duncan Neurosciences Research Unit at St Vincent's Hospital in Sydney. The neurosciences unit focuses on turning research into treatments for patients with different diseases.

Utilising a multi-disciplinary approach, the Unit's research program involves an array of new techniques in the fields of neurobiology, stem cell biology, neuroimmunology, neurovirology and neuropsychology to discover new knowledge.

Benefitting from funds raised throughout the PIRTEK Network, the Peter Duncan Neurosciences Unit has been recognised as Australia's leading Neurosciences Research Unit and regularly collaborates with similar units around the globe.

Working closely with the Hospital's Department of Neurosurgery, the application of discoveries will be used in neurosurgical interventions such as deep brain stimulation and adult stem cell implementation.

The aim is to develop treatments for chronic neurological and neurodegenerative disorders such as Multiple Sclerosis, HIV-associated Neurocognitive Disorders, Alzheimer's disease; Parkinson Disease and Stroke.

The Peter Duncan Neurosciences Research Unit will bring benefits to individuals, and to the wider community.

Its life-saving work will result in lessening patients' suffering and ultimately alleviating the distress of families with afflicted loved ones.