News
2019 Recap of Bathurst 1000
Fabian Coulthard & Tony D'Alberto - No. 12 Shell V-Power Racing Ford

Warm-Up – 1st (Fastest Lap: 2m04.9307s)
Race 25 (Bathurst 1000) – 6th (Fastest Lap: 2m05.7808s)

Scott McLaughlin & Alex Prémat - No. 17 Shell V-Power Racing Ford

Warm-Up – 2nd (Fastest Lap: 2m05.1262s)
Race 25 (Bathurst 1000) – 1st (Fastest Lap: 2m05.2946s)

Scott McLaughlin and Alex Premat have won the 2019 Bathurst 1000 in stunning fashion, with a final lap showdown following a late-race safety car which saw McLaughlin hold off a charging Shane van Gisbergen to take his first win at Mount Panorama.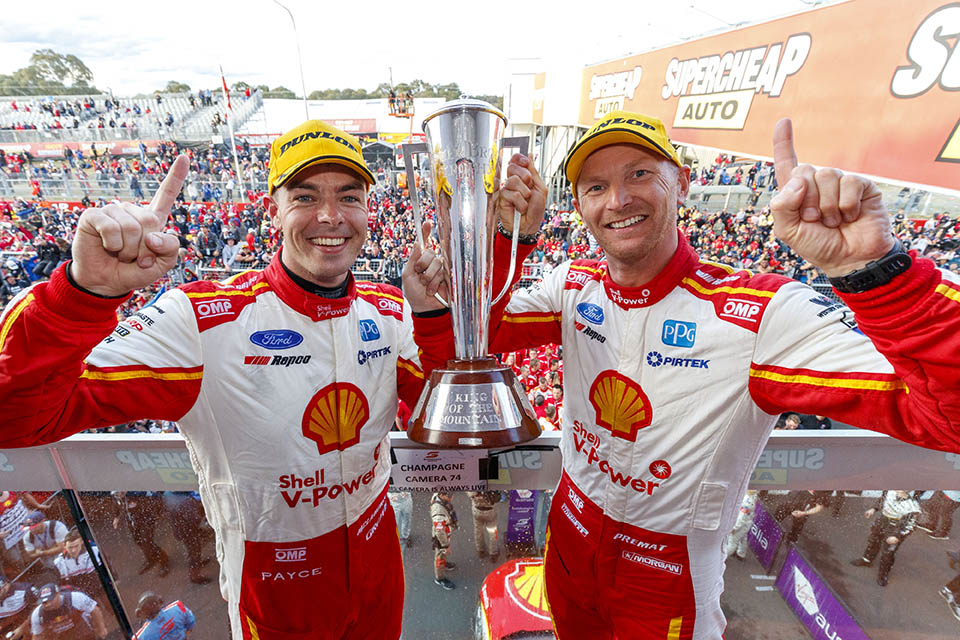 The race over 161 laps was unforgiving, with 5 cars crashing out as well as plenty of mishaps and missteps.

McLaughlin and Premat were amongst the fastest cars all day long, with a majority of their time being spent at or near the front of the pack. The last 30 laps of the race become a fuel strategy game, with the frontrunners all saving fuel in order to make it to the flag. McLaughlin and Premat came out on top in a game of cat and mouse with the two Triple Eight Commodores.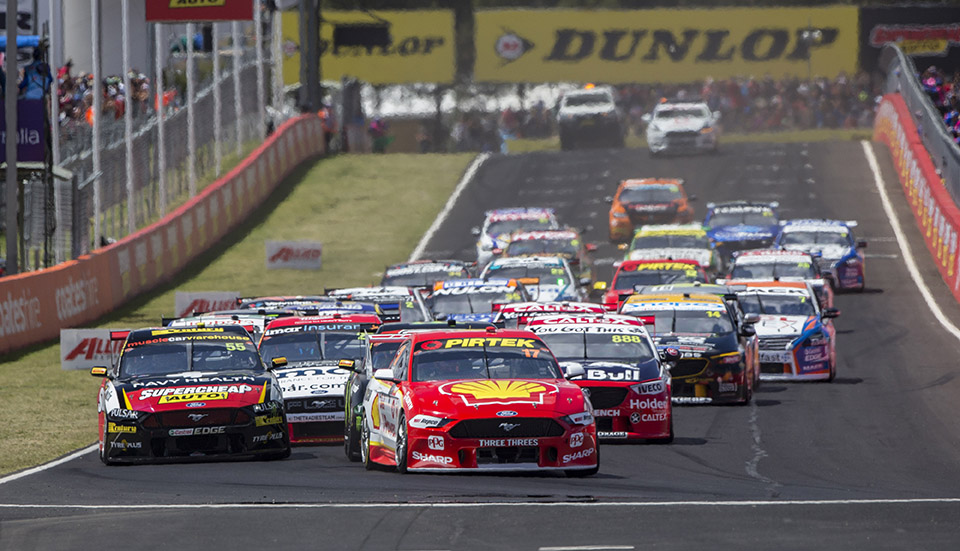 Car #12 of Fabian Coulthard and Tony D'Alberto were also fast all day after starting from 16th on the grid. They were in the running for a very strong race result, before double stacking followed by a major engine overheating issue reduced their chances.

Scott McLaughlin now leads the Championship by 633 points over Shane van Gisbergen, with Fabian Coulthard in third place. DJR Team Penske continues to lead the Teams' championship points by 843 over Triple Eight.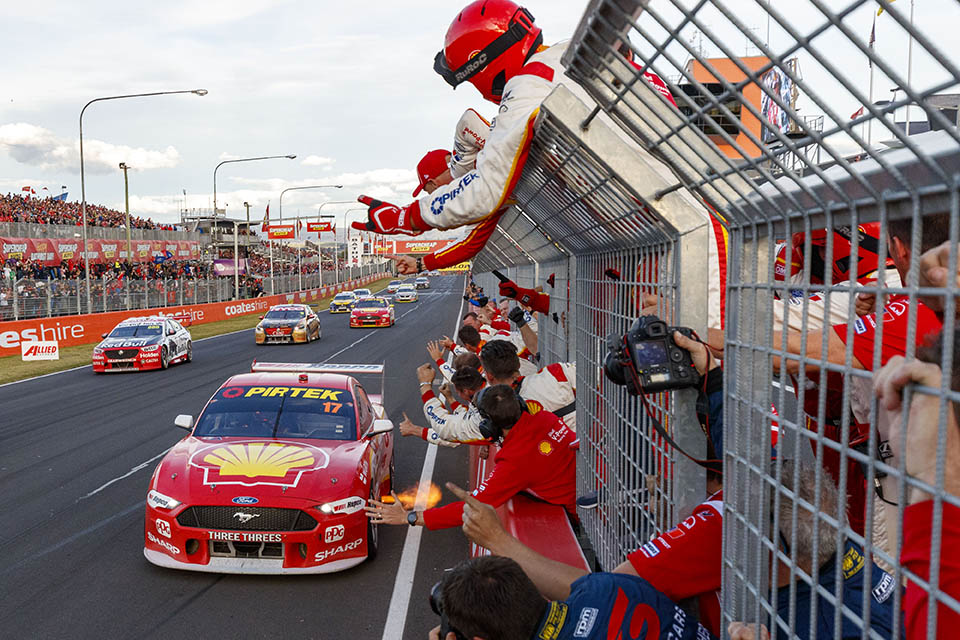 Coulthard commented, "I have always said that the mountain chooses you, and today it did not choose Tony and I. We had a fast car, and were going really well until we had to double stack late in the race. To top it off, we started having engine overheating problems so had to back right off at the end and accept a solid Top 10. Congrats to Scotty and Alex on the victory. It was cool to be with the team under the podium. Tony and I will look forward to Gold Coast now."

McLaughlin added, "I can't believe I won the bloody Bathurst 1000! We had such a good car all week, I put so much pressure on myself, our whole team put so much pressure on themselves to make this a good one. I'm so proud of everyone. We made a bloody good car. I've dreamt about this, standing on that roof."

D'Alberto said, "Today was not our day.We had such great pace, didn't make any errors but we got struck down with an engine problem and had to take it easy. We know this is a good car, and a good combo so we'll be strong on the Gold Coast."

Premat noted, "That was so stressful, that was insane. We were gambling on the fuel, and it paid off. That was crazy. I am so happy to win this race. It's magic. I'm the first Frenchman to win Bathurst, and it is amazing. Thank you so much to this team and to Scott. What a team, and what a driver. So great to be a part of this. I will remember this forever."