News
2020 Recap of Adelaide 500
Saturday February 22nd, 2020 – Qualifying and Race 1

Fabian Coulthard - No. 12 Shell V-Power Racing Ford

Qualifying – 11th (Fastest Lap: 1m20.0875s)
Top 10 Shootout - N/A
Race 1 - 10th (Fastest Lap: 1m21.1318s)

Scott McLaughlin - No. 17 Shell V-Power Racing Ford

Qualifying – 3rd (Fastest Lap: 1m19.6220s)
Top 10 Shootout - 7th (Fastest Lap: 1m19.8490s)
Race 1 - 2nd (Fastest Lap: 1m20.9098s)

Race 1 of the 2020 Supercars Championship saw defending champions DJR Team Penske kick off the season with Scott McLaughlin taking a hard-fought, strategy-driven podium while Fabian Coulthard took a solid Top 10 result.

Both drivers had to work for it, with the new-for-2020 rules package making the cars more lively and difficult to drive, especially across a 250km race distance.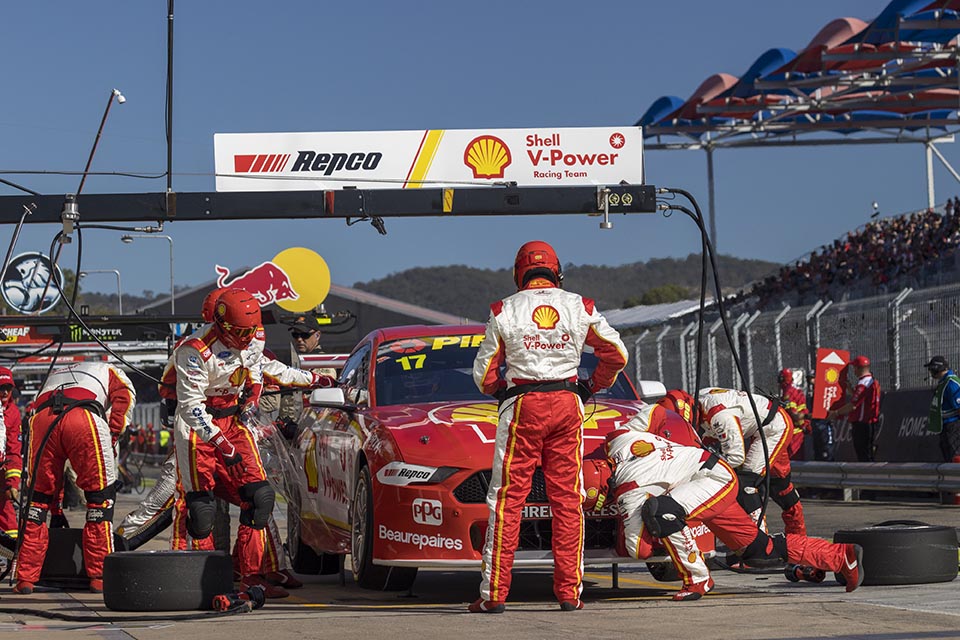 McLaughlin struggled in traffic early, before the team put him on an alternate strategy from lap eight to give him fresh tyres and clean air. It allowed the Car No.17 pilot to drive to the front of the pack, and despite some late race challenges from Shane van Gisbergen, McLaughlin took a strong second place finish.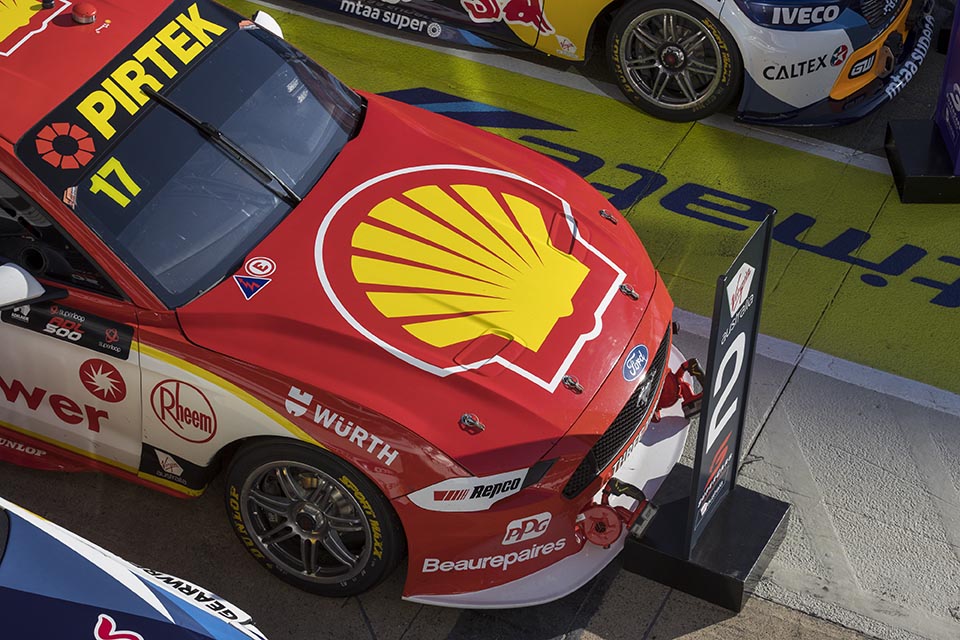 Coulthard had a harder time of it, starting 11th. He got a good start and made up several positions on the opening lap, before being checked up by Nick Percat in his damaged BJR Commodore. This pushed him back to 14th, and he had to work his way forward from there.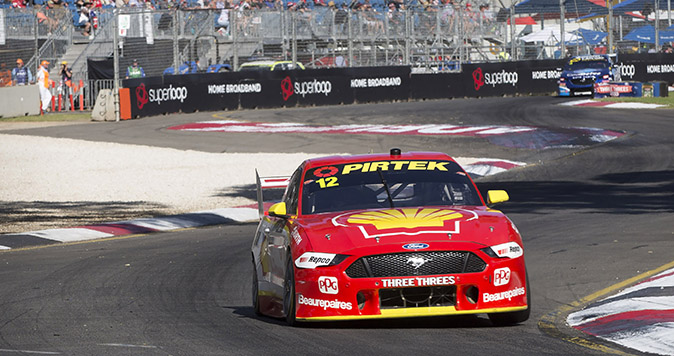 He made his way to the lead twice across the pit stop sequences, before dropping back into 14th and battling his way forward with better car speed and good driving to finish 10th.

Coulthard went on to say, "It wasn't a bad race. I got a really good start, but I just chose the wrong lane going through the staircase and got bottled up behind Percat. We were out of position, got dragged back a fair bit in that first stint and once we got past that car we actually had really good pace. We moved forward, but didn't need that setback on the first lap. We've now got a race under our belts, we have an idea of how the car is going to go and have a direction on where we need to head with it for tomorrow."

McLaughlin added, "It's a credit to the team here at Shell V-Power Racing, that strategy was awesome. My car pace in traffic wasn't that good, so getting me into fresh air and allowing me to hustle was really good. We need to improve the car in traffic, or qualify on pole and lead tomorrow. Good job to Jamie and his crew. A great start to the year for us. Thanks to all our partners, it's going to be a great season."
 
Sunday February 23rd, 2020 – Qualifying and Race 2
Fabian Coulthard - No. 12 Shell V-Power Racing Ford
Qualifying – 8th (Fastest Lap: 1m20.251s)
Top 10 Shootout - 6th (Fastest Lap: 1m20.132s)
Race 2 - 9th (Fastest Lap: 1m21.282s)

Scott McLaughlin - No. 17 Shell V-Power Racing Ford
Qualifying – 3rd (Fastest Lap: 1m19.964s)
Top 10 Shootout - 2nd (Fastest Lap: 1m19.848s)
Race 2 - 1st (Fastest Lap: 1m21.039s)
Scott McLaughlin has claimed the Championship lead for the first time in 2020, after winning the Adelaide 500 today for the second year running.
Race 2 of the Championship was a volatile affair for DJR Team Penske, but one where the team ultimately ended up on top.
Scott McLaughlin started on the front row of the grid, taking the lead into Turn 1 over poleman Shane van Gisbergen. He lead until the first pit stops, when Triple Eight short-fuelled Van Gisbergen to jump McLaughlin in pit lane.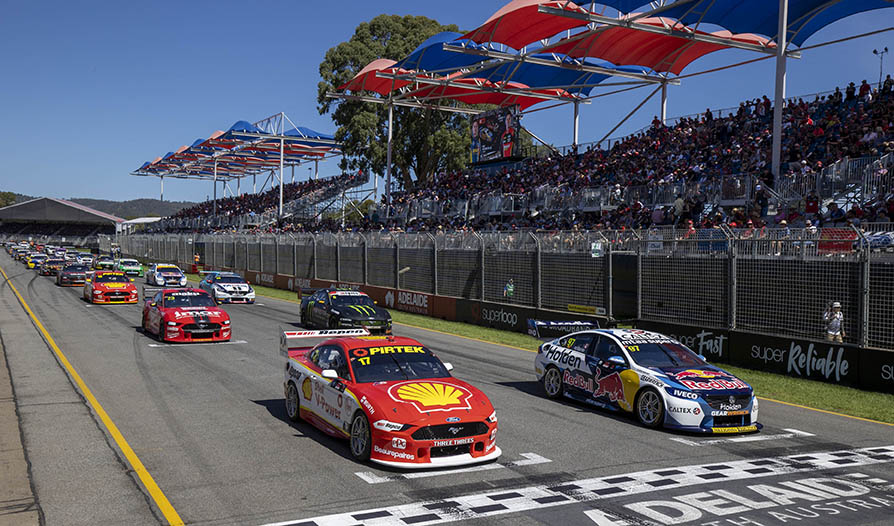 McLaughlin remained second right through the second round of pit stops, however an error in refuelling meant that Van Gisbergen had to return to the lane late in the race to take on additional fuel, gifting the lead to Car No. 17 and McLaughlin who went on to take his second Adelaide 500 title.
Coulthard started from sixth on the grid, and had great pace throughout the opening section of the race. He was forced to double stack behind McLaughlin in pit lane at the first pit stop, losing him more than 10 seconds, which dropped him back into the pack.
He worked hard to make his way forward across the remainder of the race, passing several cars and holding position in the battle pack to finish ninth.
At the end of the opening weekend, McLaughlin has claimed the championship lead and associated orange numbers, whilst Coulthard sits ninth. The team leads the Teams' points by 63 points over Triple Eight.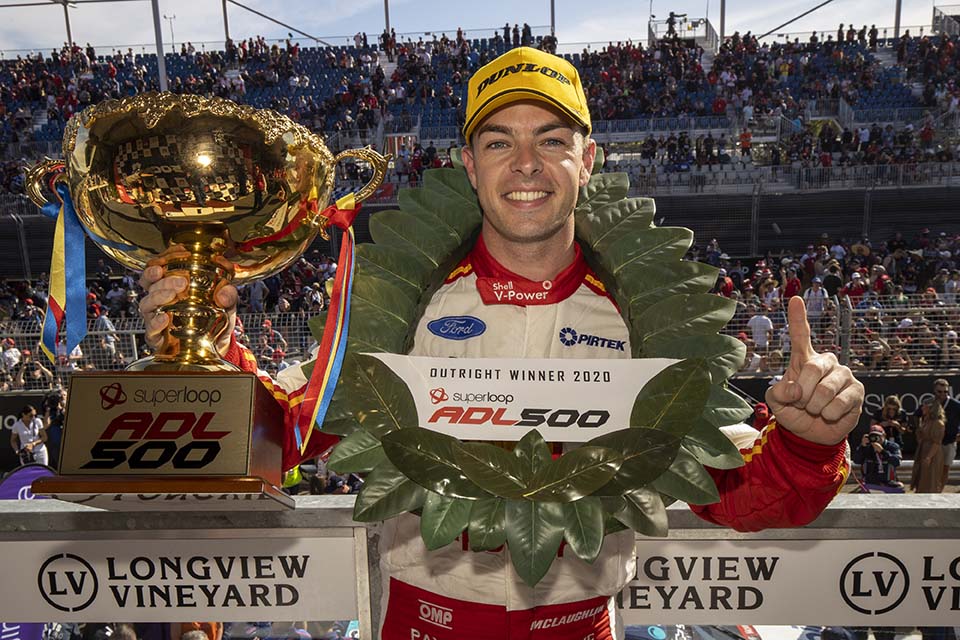 Coulthard said, "Got a ripper start, and we were trucking along OK. The car was a little bit nervous, so I was swinging off the [anti-roll] bars to try to find a bit of a balance, then the safety car came out, and I was double stacked. We sat there for 10-seconds or so, which really put an end to any chance of a good result for us. We're all still learning this package, and there are lots of positives to take from this event. We just didn't get the result we would have liked."
McLaughlin mentioned, "Full credit to Shane [van Gisbergen] and his team, they really should have won that race. They had the faster car, but I'll take it. We've got to take the luck when we can. I'm just really happy to get one for the Ford fans in what has been a pretty big week for Holden. For a Ford to win is awesome. We'll look at it all back at the shop, but the team always put me on a great strategy, just need to look at yesterday to see that. I was like, ahh damn, we didn't get in front of him [Van Gisbergen], but I had to pull the socks up and have a crack. I'm really proud of everyone. Thanks to all the supporters out there, it's going to be a great year."