News
PIRTEK Whittlesea opens as the 103rd Pirtek Franchise location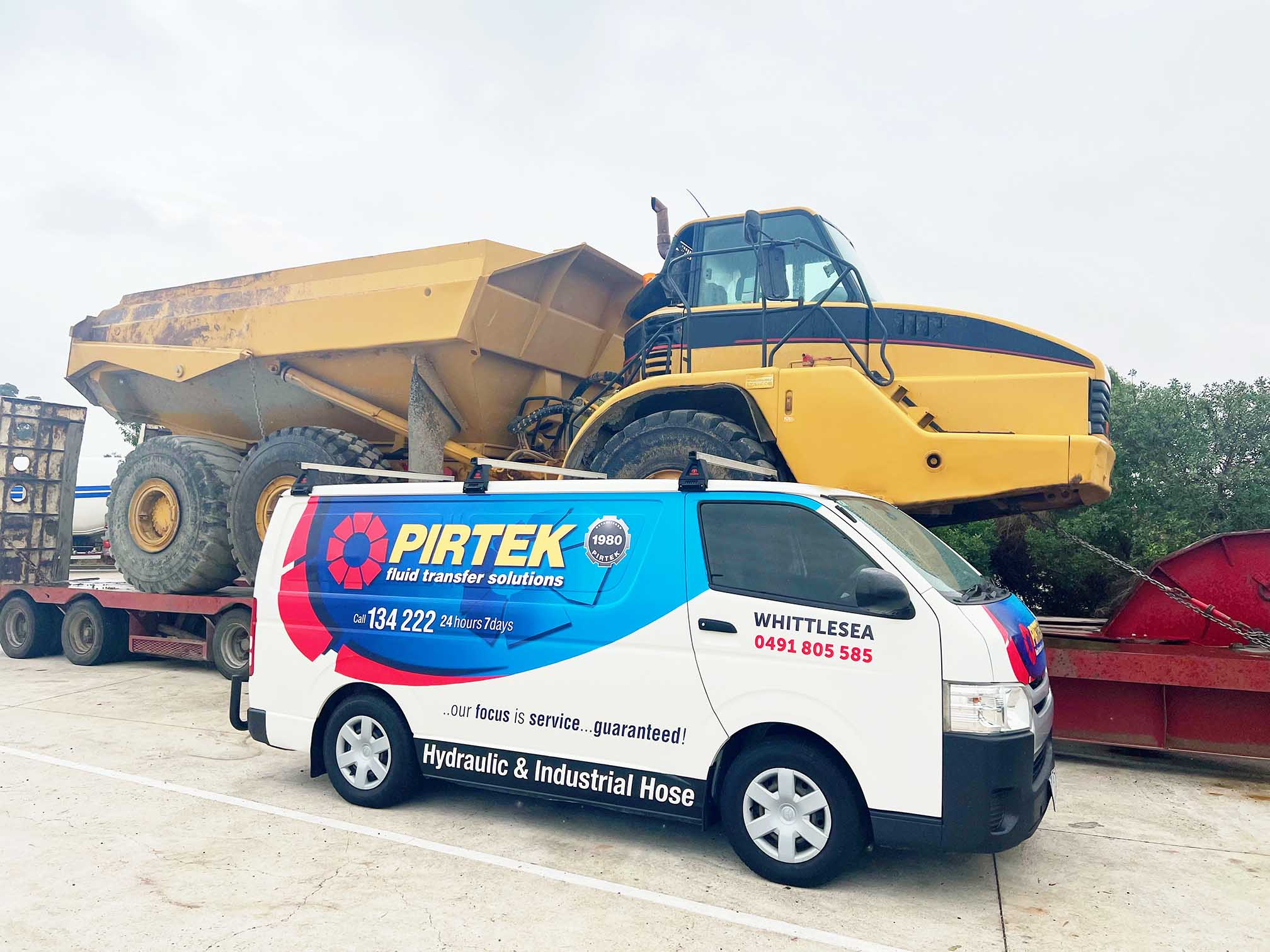 Pirtek is excited to announce a new mobile service, and our 103rd franchise location, now operating in Whittlesea VIC!
The team at Pirtek Thomastown had been providing hydraulic and industrial service to customers in the Whittlesea local government area for many years, supporting the large volume of work in the earthmoving industry, along with work across other industries in the region.
With no sign of the booming property development market halting, the owner of the Thomastown franchise David Naylor, along with his son Jack, and long serving Major Accounts Manager Jason Nelis, decided it was time to provide dedicated resources by establishing a stand-alone mobile service operation, with Jason to take on the dual role of co-owner and manager.
David has been a stable part of the Pirtek system and recently celebrated 35 years of service as a franchise owner; the first franchisee to reach this significant milestone for Pirtek in Australia. Jason became part of the Pirtek family back in 1996 starting with the original owners of the Thomastown franchise prior to David taking over the business in 2007. As the Major Accounts Manager, Jason has played a key role in the growth of the Thomastown franchise; skills and experience he will undoubtedly use in his new role.
Whittlesea becomes Pirtek's 103rd service location nationally, further extending our promise of responding immediately when our customers need us most and proving the resilience of the Pirtek system as our service network continues to grow despite the challenging conditions faced by the Australian market.
Pirtek Whittlesea will service customers covering Kinglake, South Morang, Epping, Donnybrook, Wallan and reaching up as far as Broadford and Strath Creek.
If you need hydraulic or industrial hose service and accessories in the Whittlesea region, please contact the team today on 0491 805 585. Pirtek Whittlesea will be available 24 hours a day, 7 days a week – snow, rain, hail or shine!
Please join us in congratulating Jason, David and Jack, and wishing them success for the new Pirtek Mobile Service at Whittlesea!