Pirtek Hose Reel Range - Retractable Hose Reels
P-Series
Introducing the P-Series Hose Reels: The Ultimate Solution for Durability and Versatility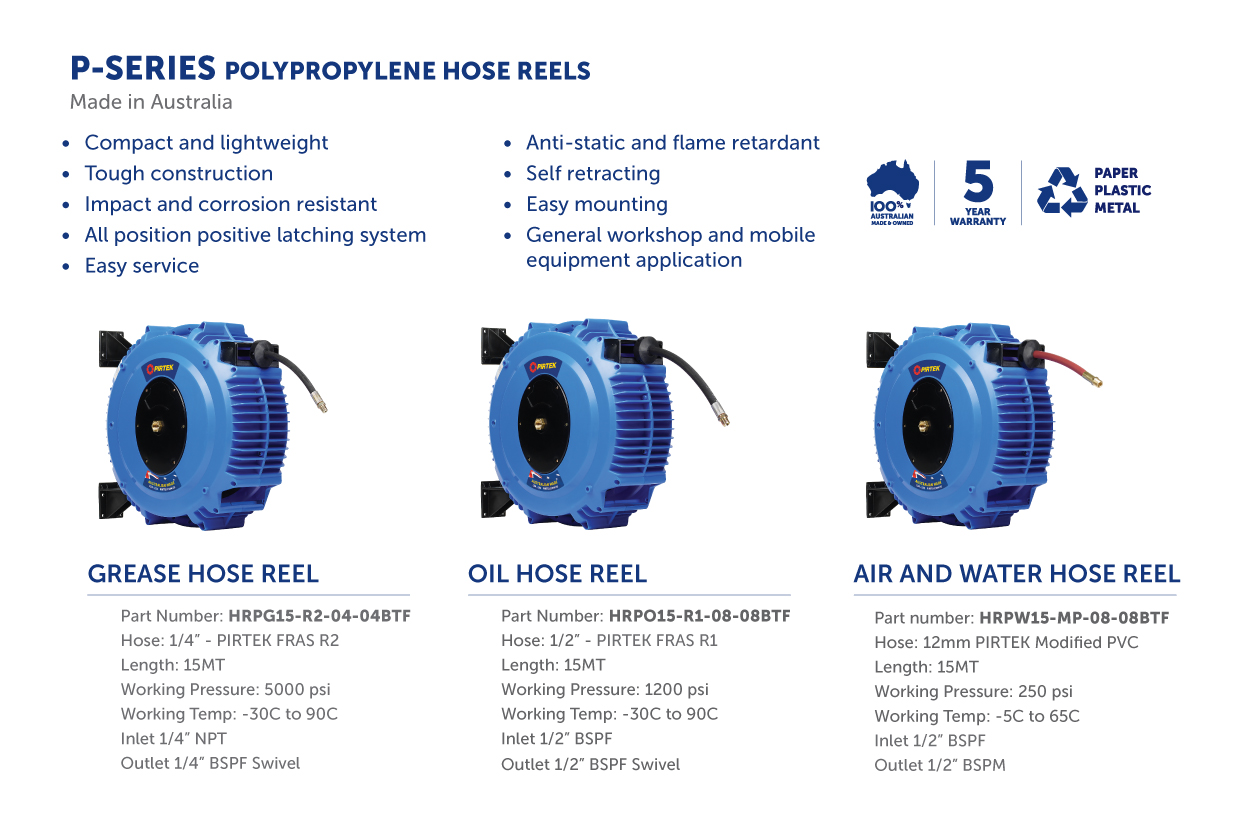 Made of polypropylene, a thermoplastic polymer known for its toughness, resistance to chemicals and heat, and flexibility, these hose reels are built to last.

One of the key benefits of using P-series hose reels is their lightweight and easy manoeuvrability, making them an ideal choice for portable use. They are also resistant to corrosion, rust, and other forms of deterioration that can occur in harsh environments. With UV protection the P-Series hoses can be used indoor or outdoor.

In addition to their resilience, P-series hose reels are versatile and suitable for a wide range of applications. From water to fuel, lubricant, oxy-acetylene, breathable air, and other fluids transfer, these hose reels have got you covered.

The P-series hose reels are the ultimate solution for durability and versatility. Their exceptional properties make them a popular choice for those looking for an economical, long-lasting and practical hose reel solution that can withstand harsh outdoor conditions and frequent use. Whether you need a hose reel for a small or large, single or dual, short or long assembly, the P-series hose reels are sure to meet your needs.
Contact Your Local Centre Today for More Info or to Make a Purchase: