Pirtek Hose Reel Range - Retractable Hose Reels
S-Series
Introducing the S-Series Steel Hose Reels: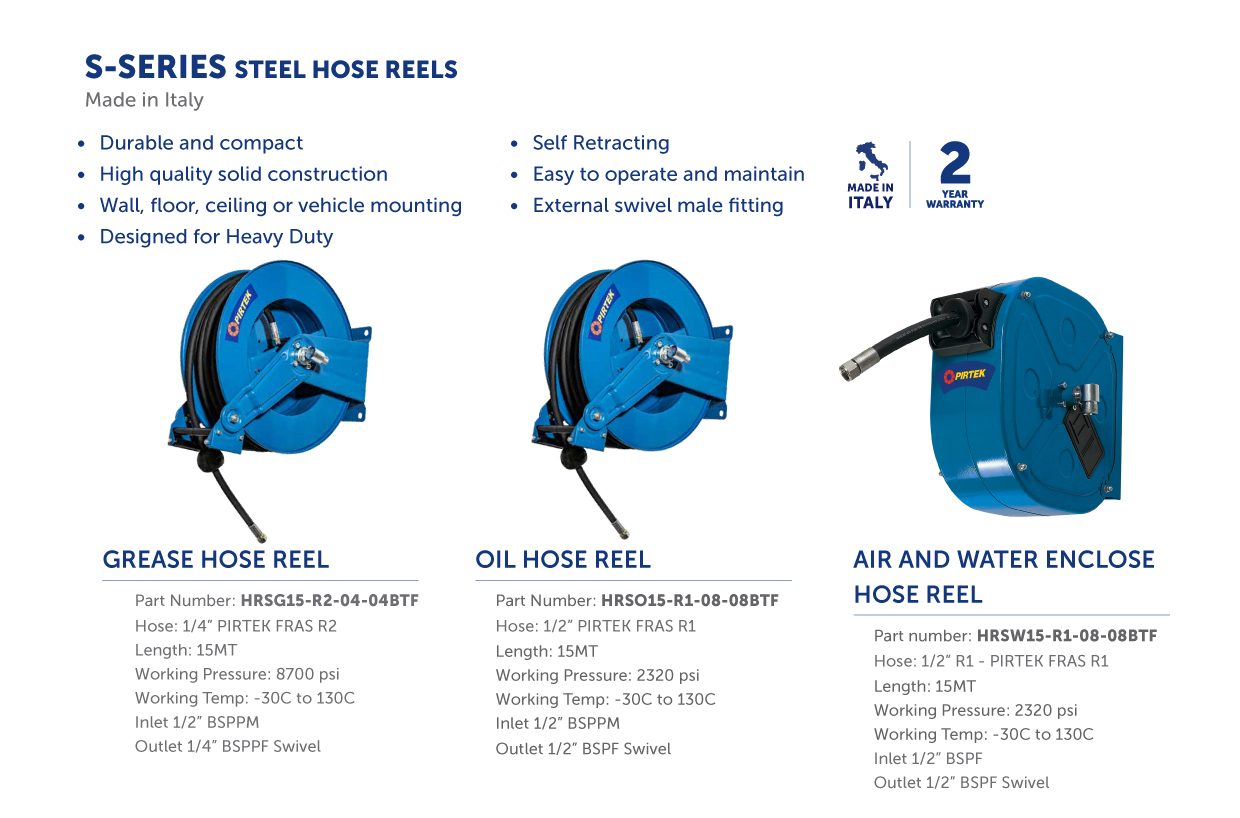 The S-Series is comprised of 3 models designed for different applications, including oil and grease transfer, water washdown, and compressed air.
Each reel can be easily mounted to roof, floor or wall and the Grease and Oil reels are equipped with an adjustable guide arm adding further versatility to their applications.

The S-Series also includes an enclosed Air and Water reel. This model is built to handle the toughest conditions and ensure safe and efficient hose retrieval and storage.

All S-Series Steel Hose Reels are designed and constructed with stringent quality control measures backed by 2 year warranty.
Contact Your Local Centre Today for More Info or to Make a Purchase: