Pirtek PROTECT Range
Citrus Degreaser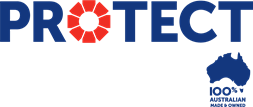 PROTECT HIGH STRENGTH CITRUS DEGREASER
Pirtek Protect Citrus Degreaser is a powerful, fast acting natural degreaser derived from citrus ingredients with low acidity and pH neutral.
Ideal for the removal of glues, fats, grease, bitumen, oils, waxes and carbon deposits. Citrus degreaser provides an effective cleaning solution which can be diluted, providing superior cleaning of Stainless Steel and Aluminium without environmental or personal hazards associated with traditional toxic chemicals.
Features & Benefits:
* Non-hazardous with low toxicity and odour, suitable for indoor use.
* Derived from natural citrus ingredients which is pH neutral and low acidity.
* Water soluble, suitable for different dilutions and cleaning applications.
* Food safe for use around food preparation and process areas.
* Fresh citrus aroma.
* Aerosol can with handy flip-up UNI smart straw for wide fan coverage or direct spray.
Common Uses:
* Cleaning and degreasing of heavy machinery and equipment.
* Breaking down of hydrocarbons, bitumen, shipping waxes, adhesives and carbon build up.
* Industrial cleaning of surfaces and use as parts washer solution.
* Workshop and floor cleaner in preparation for painting and concrete sealing.
* Cleans air conditioning filament filters and recyclable filters.
* Cleaning and degreasing of alloys and Stainless Steel.
* De-carbonising electrical motors and generators.
* Removal of permanent markers, ink and fresh graffiti.
Preparation:
* Ensure the product is well mixed (shake or stir) before use.
* Test dilution rates before application to surface.
* Remove all sources of ignitions, voltage and flame before use.
Application Guide:
* GENERAL CLEANING – Lightly spray on soiled areas, wipe with a damp cloth. Suitable for kitchen benches, floors, grease traps, range hoods, drains, shower screens and toilets. For general purpose use, reduction dilution (1:4 parts water) or, as required.
* ADHESIVE REMOVAL – Spray PROTECT Natural Degreaser on the affected area, allow to stand for 3-5 minutes. Coated stickers may require the top surface of the sticker roughed up to allow penetration of degreaser. Rub until adhesive removed. No reduction dilution required.
* MACHINERY & INDUSTRIAL DEGREASING – For any solid, crusted build-up, rough the surface up with a wire brush to allow degreaser to penetrate. Allow to stand for 5-10 minutes, use a high-pressure cleaner to easily remove the build-up. For machinery and automotive degreasing, reduction dilution (1:4 parts of water).
* BITUMEN REMOVAL – Spray PROTECT Natural Degreaser on affected area, within a couple of minutes of application, use a stiff bristled broom to work in degreaser, followed with a high-pressure cleaner. No reduction dilution required.
* ELECTRIC REWINDS – For de-carbonising electric windings, spray, leave for 10 minutes and high-pressure clean off. For de-carbonising electrical rewinds reduction dilution (1:10 parts water).
* THREAD DOPE & ANTI-SEIZE REMOVAL – Spray PROTECT Natural
Degreaser neat onto threaded area, use a soft brush to work degreaser
into the threads, wipe off with a dry soft cloth. No reduction dilution required.
Product Code Description
PIRDG300C 300GM AEROSOL WITH UNI SMART STRAW CITRUS DEGREASER
PIRDG750ML 750ML TRIGGER PACK CITRUS DEGREASER
PIRDG5L 5LTR JERRY CITRUS DEGREASER