Pirtek PROTECT Range
Lanolin Lubricant Grease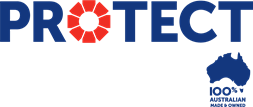 PROTECT LANOLIN LUBRICANT GREASE
Lanolin is a totally natural wax (wool grease). Pirtek's formulation enhances this non-toxic product providing long term protection on any surface against rust, acids, alkaline and salts.
Pirtek Protect Lanolin Lubricant Grease is a thick, tacky grease with high load capabilities that will not wash out under most conditions, from underwater to general applications.
Lanolin lubricant grease is an all-round product that provides excellent results as a lubricant, anti-corrosive and thread anti-seize.
Features & Benefits:
* Excellent anti-seize compound with exceptional lubricity in order to prevent wear-reducing galling, fretting, seizing and corrosion.
* Protection between all metals from galvanic corrosion.
* Acid and salt resistant.
* Assists in lubricating for ease of disassembly of parts.
* Displaces moisture, lubricates all surfaces and will not wash off.
* High thermal and mechanical stability. Resists breakdown in high temperatures and temperature variations.
* Non-conductive / Dielectric up to 70kV. Do NOT apply to live electrical equipment.
* Non-flammable.
* Food safe, suitable for use around food preparation and processing machinery.
* Environmentally friendly and Biodegradable
Common Uses:
* Lanolin grease acts as anti-seize for threaded rod, shackles, nuts & bolts.
* Stops galling of Stainless Steel and Aluminium threads.
* Stops electrolysis due to dissimilar metal contact.
* Lubricates rubber O-rings, gaskets, seals, linkages, pivot pins and bushes. NOT to be used as a high-speed bearing lubricant.
* Lubricates and protects chains and boat trailer springs.
* Protects metal fastenings, fittings, wire rope, propellers & skegs from corrosion.
* Seals timber joints, bridge bearers and timber ends.
Preparation:
* Best applied to a clean, dry surface.
* Use Pirtek Protect Natural Degreaser to clean surface prior to application or to remove grease.
Application Guide:
* For heavier protection or rejuvenation, melt and apply with a paint brush.
* Suitable for wire rope application in harsh environments using either hand application or grease gun.
* Lubricate timber bolts for maximum protection and exposed end grain protection to reduce rot and splitting.
Product Code Description
PIRG165ML 165ML TOTTLE BOTTLE LANOLIN LUBRICANT GREASE
PIRG1LP 1LTR PAIL LANOLIN LUBRICANT GREASE
PIRG4LP 4LTR PAIL LANOLIN LUBRICANT GREASE