Products
Fire Suppression Solutions
Pirtek offers design, installation, commissioning test and maintenance of AFFF (Aqueous Film-Forming Foam) Spray Systems for mobile plants and equipment.
The Pirtek/Qtec Fire systems are pre-engineered fire suppression systems that discharge a fixed quantity of Biodegradable AFFF through a network of strategically arranged fixed nozzles.
Both our Rise of Pressure (ROP) and Loss of Pressure (LOP) Systems are designed and manufactured in Australia, with current ActivFire listing compliant with AS5062-2016* under AFP number 2762. They operate with an automated detection arrangement with the option for manual actuation in the cabin or at an appropriate location externally on the equipment.
Pirtek offers Design, Install, Commissioning and Service of AFFF spray systems for mobile plant and equipment in various industries, including but not limited to:

· Mining
· Transport
· Defence
· Forestry
· Agriculture
· Construction
· Waste Management
· Material Handling
*AS5062-2016 is the Australian Standard for Fire Protection for Mobile and Transportable Equipment.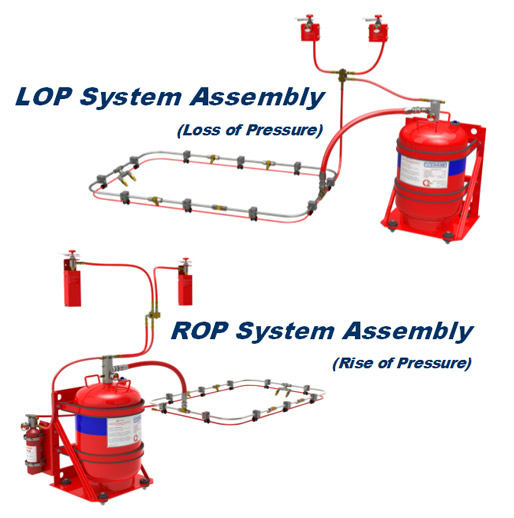 Click below to download the Fire Suppression Solutions brochure: