MEGAFire is an Australian owned manufacturer and supplier of fire protection products. MEGAFire supports and supplies to PIRTEK, representing a mark of exceptional quality and safety across PIRTEK's Fire Safety range.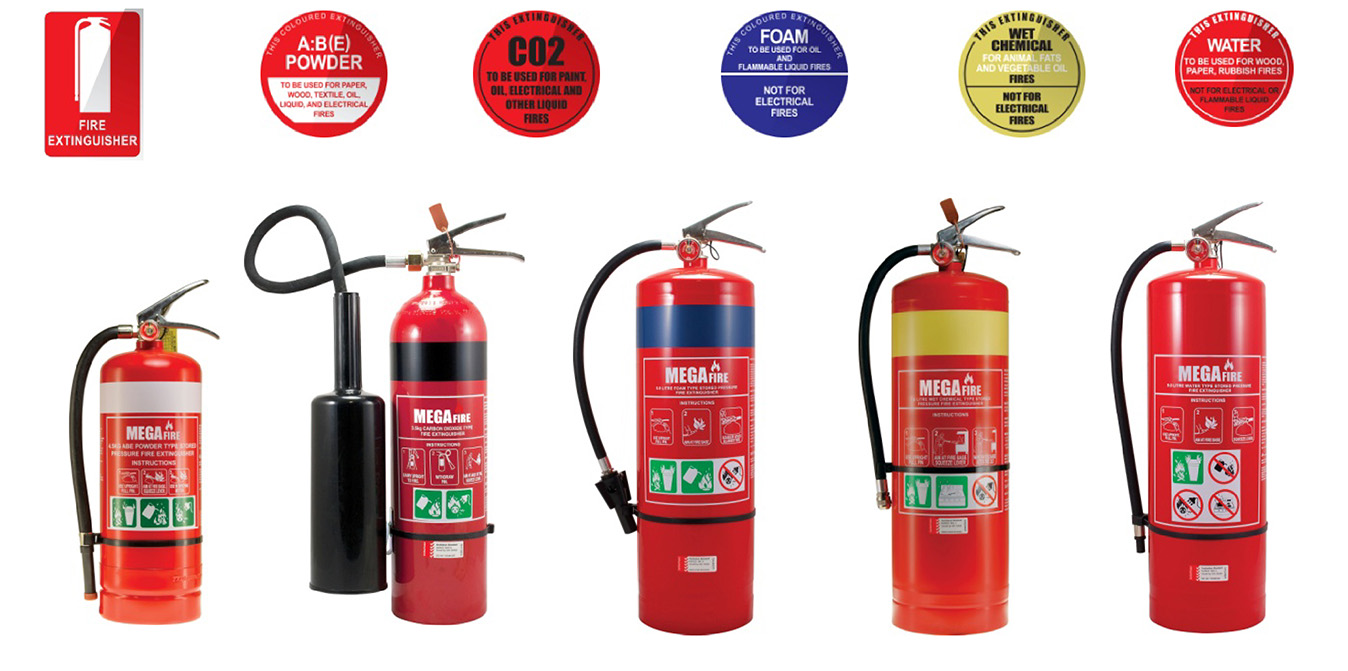 MEGAFire specialises predominantly in the manufacture and supply of portable fire extinguishers. All products are manufactured to the relevant Australian Standards and are of the highest quality.

The MEGAFire core product range consists of the below:
• Portable Fire Extinguishers
• Fire Blankets
• Hose Reels, Nozzles & Accessories
• Heavy Duty Fire Extinguisher Vehicle Brackets
• Fire Extinguisher Cabinets & Covers
• Identification Signs & Maintenance Tools

As a manufacturer and supplier of portable fire extinguishers, MEGAFire is solely involved in the Manufacturing side of Australian Standards approval. The full range of MEGAFire portable fire extinguishers are manufactured and certified to the relevant AS/NZS 1841 approval and carry the SAI Global 5 ticks of approval as seen above.

It is extremely important to ensure that as a provider of portable fire extinguishers, that your product of choice carries such approvals from the manufacturer to ensure quality of product and compliance. With MEGAFire, you can be 100% confident in your choice of product.